Destination Japan:  1989 Bimota YB7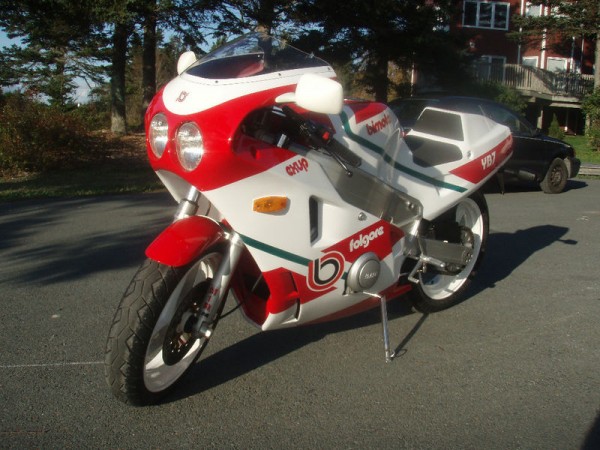 You are looking at Bimota's entry into the Japanese small cc wars of the late 80's and early 90's.  Apparently the Japanese Bimota importer had the exclusive right to the YB7's until the buyers there voted with their wallets and said "no more".  The production run was supposed to produce 500 units but I'm seeing claims of 321  actually built.  You don't have to go to Japan to find this one but you still have to cross a border; it is located in Canada.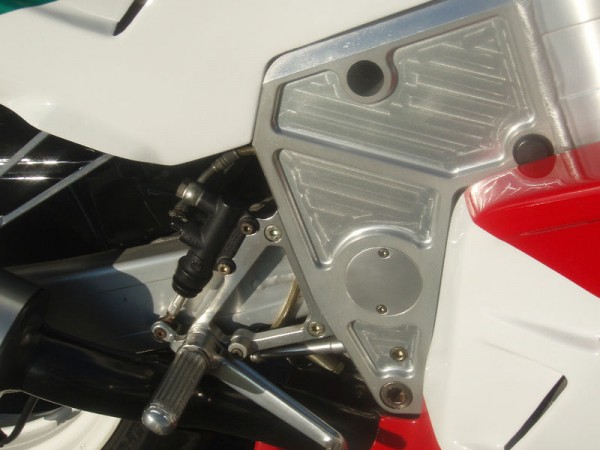 Your typical Bimota attention to detail on the frame.  Looking through the RSBFS records, which are under tight security ( think Fort Knox), the YB7 is one of the more rare Bimota's to be had. We've only listed a handful.  It has Yamaha's FZ400 engine hidden under the bodywork.  I saw the spec sheet claims 65 hp. Hmmmmm, anyone ever had one on a dyno?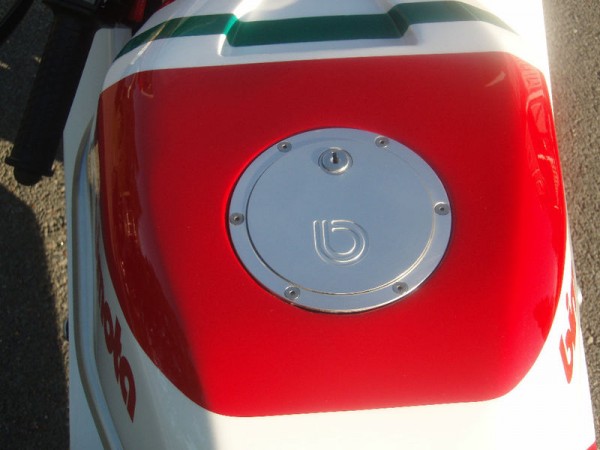 The seller loves the close up's.  This one is going home with someone, it looks like there was no reserve.
The details:
I shipped this bike in from Japan a couple of years ago. It is registered with a legal Canadian title and has been safety inspected. It has only 2,550 kms on it, and recent set of Pirelli tires. It runs great and is a joy to rev up to 14,000 rpm! It is very light and nimble and the handling is amazing, even by today's standards.

I am assuming that anyone looking at this is aware of how special these bikes are. More pictures available upon request. Although not a museum piece I consider it to be in excellent condition for the age and the distance it has travelled to get here. White wheels are in excellent condition, and the windscreen has only minor scratches. The only cosmetics that I am unsatisfied with are the scratches on the right hand mirror and some minor paint issues, which I have tried to show in the pictures. 
Overall it looks like a well kept  bike.  It does have some scratches here and there and some of the stickers look a little worn but overall a clean bike.  It is low mileage with less than 2000 miles on it.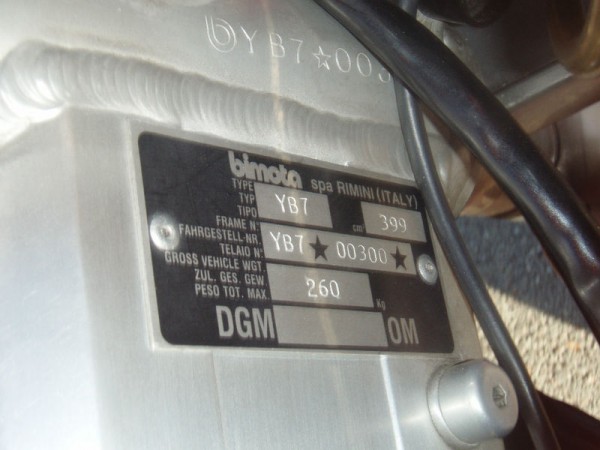 570lbs?  Did I convert correctly?  That seems heavier than I would have expected.
Ian