Warning!
This post is in our archives. Links in this post have been updated to point to similar bikes available to bid on eBay.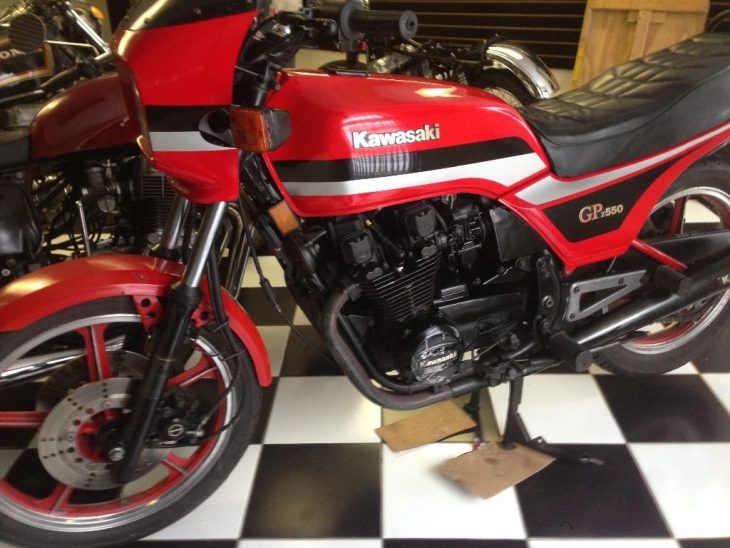 For riders of a certain — ahem — level of experience, the GPz model lineup was the quintessential sport bike during a time of alarming advancements. This was a watershed era for sport riders everywhere, as the Big Four labored tirelessly in the pursuit of new technology. By comparison, this era of the GPz could be considered one of the last "basic" layouts; the best of the old school tech. The next step involved liquid cooling, suspension advancements, brake advancements, fueling evolutions and chassis revolutions.
Although it does sport a Uni-Track single shock rear suspension – which not only saved weight over twin shocks, but more importantly introduced the revolution of rising-rate linkages – very little else on this GPz could be considered high-tech. Instead, Kawasaki relied upon execution excellence by assembling an air-cooled four-cylinder engine using two valve heads (a hot-rod version of the KZ motor), good for nearly 60 horsepower. Triple disks all the way around (albeit with single pot calipers) and an air-adjustable front fork promised sporting credentials. As an overall package, the GPz delivered.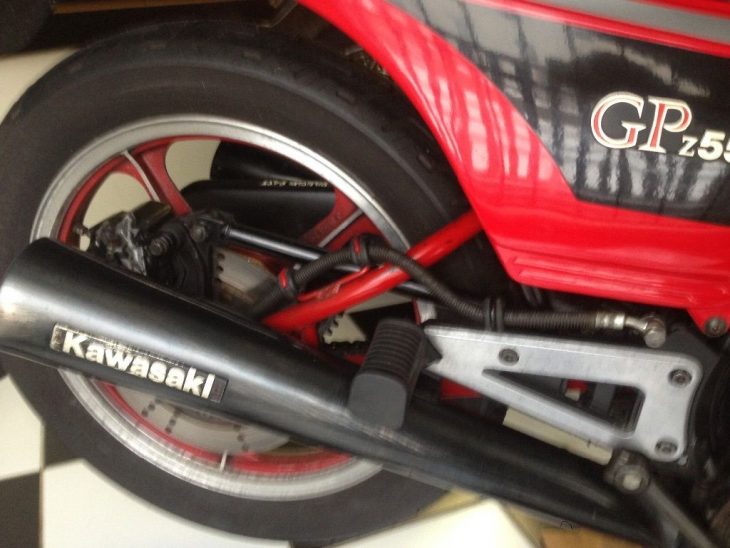 From the seller:
Low mileage
Original paint
Perfect running middleweight four
Triple Disc brakes
Electronic ignition
6-speed
Fuel gauge
Amp meter
New clutch , fresh battery
Factory keys, owners manual
Air charged fork
Adjustable unitrack
Adult owned
Clear Massachusetts title
In the world of touch-enabled smart phones, this is a Motorola flip phone with no text option. Even in the day it was shockingly fundamental. All would change in another year for Kawasaki with the advent of the Ninja (initially as a 900, then later as a 600), but the writing was on the wall for the air-cooled GPz series; within 5 years they would all be gone. Here is your chance to go back in time and re-live the glory that was old-tech expertise. The pictures could be better, preventing close inspection (i.e. is that rash on the left side case?). As always, RSBFS recommends talking to the seller and visiting the bike in question if at all possible. Bidding has been very light, so this might be a January bargain. Check it out and let us know what you think!
MI