Keeping It Interesting: 1983 Rotax Powered Spondon SP7
These are the bikes that keep it interesting.  I love running across a bike I don't know a damn thing about and that is exactly what this is. Most of us know Spondon as a company that builds exotic frame kits for RG500's but we've seen a few of their older race bikes here on RSBFS lately. I believe, but can't confirm, this 1983 SP7  was built/sold as a complete package.  Post away in the comments section if you can provide some insight into the bike.
Since I lack any real knowledge let's have the seller explain:
1983 Spondon Rotax Inline 250cc two stroke racer. Excellent condition and very rare. Approximately one of only a few made with the new Rotax tandem 250cc motor. Ultra simple and light frame with a new generation racing engine very rare and unusual bike from Altinier Racing , Treviso Italy. Excellent condition and ready to race or show. An excellent motorcycle for AHRMA racing or for any collection. Selling on a bill of sale only with no title!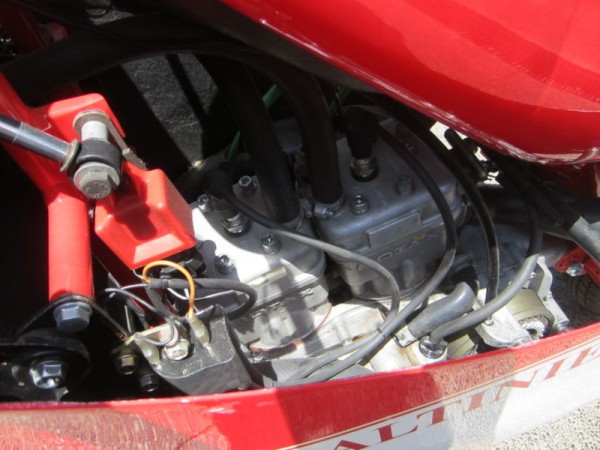 Looks like a snowmobile engine hiding in there.  If you were a small manufacturer and wanted to build a 250cc race bike in the early 80's you probably built it around this engine.  Do a Google Image search for "Rotax 250cc" and see what interesting stuff pops up.
Hmmm, not very official but I guess that is your model number.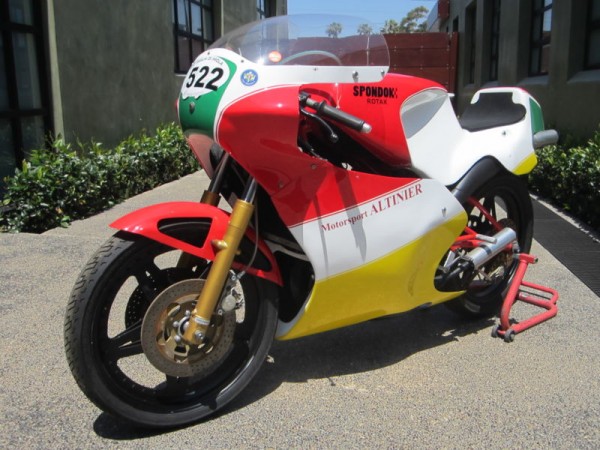 Spondon Engineering is still around and I wonder if they'd be able to give details on the bike?  Might be worth an email if you are interested.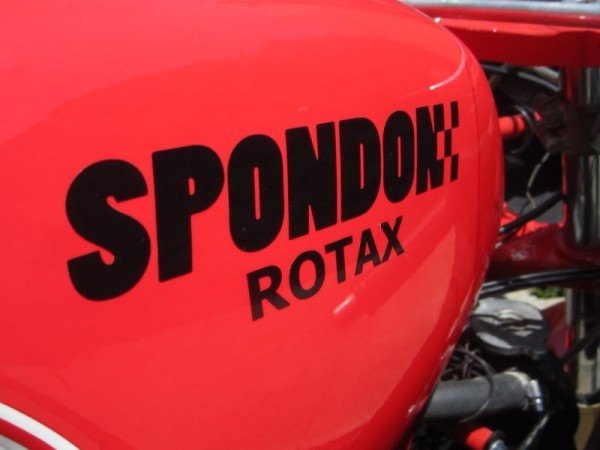 While searching the depths of the internets for info on the this bike I did stumble onto a listing on a high end bike dealer in the UK and  I believe this bike was listed there (no pictures):  for quite a large sum of money.  If you'd like to take your chances on the auction click here.
Ian