Warning!
This post is in our archives. Links in this post have been updated to point to similar bikes available to bid on eBay.

Its not surprising that a lot of the smaller motorcycle manufacturers adopted the concept of "manufactured" rarity, since this helped them compete with the Japanese.  The most dedicated proponents of the manufactured rarity concepts all seem to be italian with Bimota, Ducati, MV Agusta and even Aprilia all producing limited edition bikes.  The bikes can range from mere cosmetic upgrades like the Ducati 748 Senna and Nieman Marcus editions to serious technology pieces like the Ducati Desmosedici.
The Ducati Desmosedici was a lot more than just a reskinned standard bike.  It was instead a limited production road-legal version of the Desmosedici MotoGP racebike.   Back in 2008 Ducati made 1,500 Desmosedici models for public purchase and offered them for an eye-popping 72,500 USD.  Even in the midst of the financial crisis, all 1500 units that were produced were pre-sold, with the first going to sportbike enthusiast Tom Cruise.   Since 2008 Desmosedecci's haven't come up for sale that often, so now having several for sale at the same time on ebay US is quite unusual and I thought worthy of a post.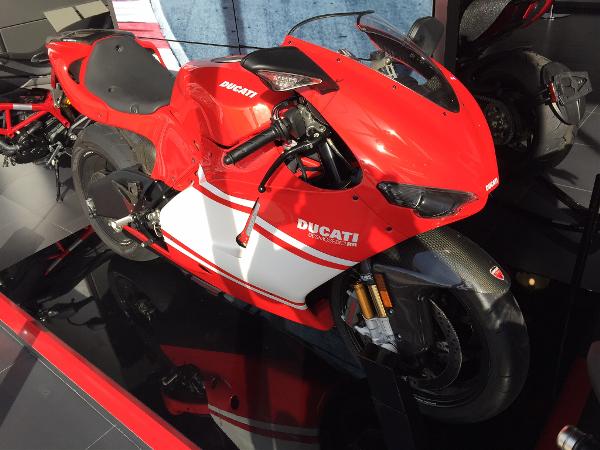 Here is the first one, for sale by a dealer in Florida. Mileage is 414 miles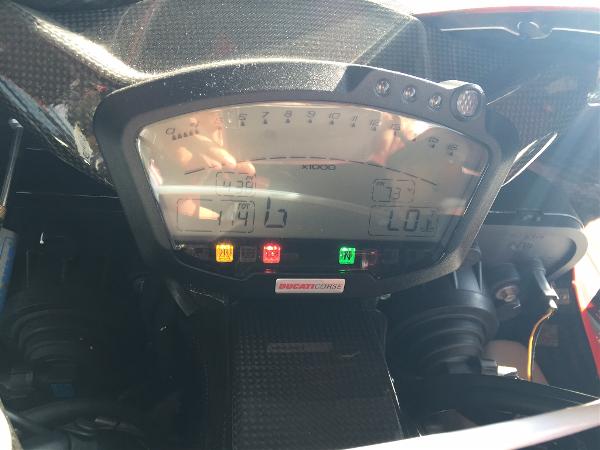 Here is the second one, located in California. Mileage is 3250. NOTE: This auction is ending shortly.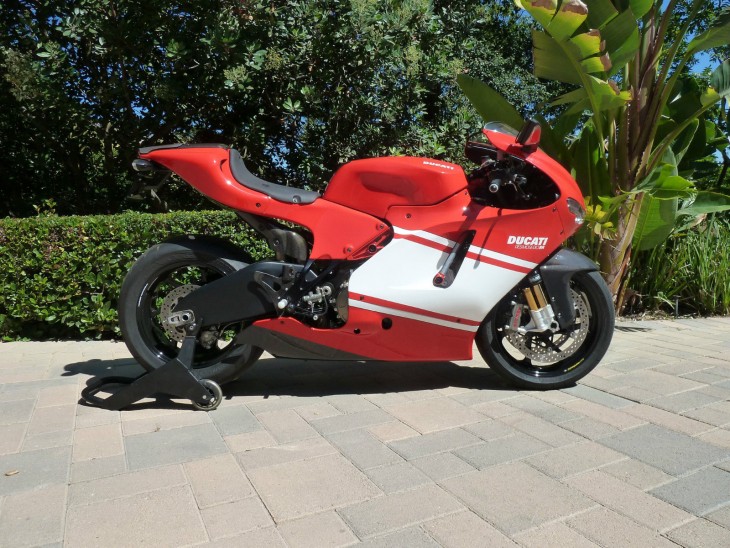 There is even a 3rd Desmosedici available in Canada for anyone who is located north of the border, or anyone who perhaps want to take advantage of the current exchange rate.  

Now before I get to the part where we discuss what these are worth, its important for people to remember the problem with manufactured rarity; once the novelty factor wears off or a better bike appears in the lineup, there is usually a fair amount of price depreciation.  Many manufactured rarity-type bikes really struggle to ever appreciate back to their original asking price and become easily available. Perhaps the best example of this is the Ducati MH900e; the bike sold out almost immediately on introduction but is now commonly available for sale on ebay.
The Desmosedeci cost an eye popping 72,500 USD when new (although supposedly many were sold for less) but now they are starting to appear up for sale with big price drops, including some down into the 40,000 USD range.  Perhaps this is due to the new SuperLeggera now being the top bike in Ducati's lineup.    It would seem that the "bubble" for these has popped and people who bought them as investments are now trying to move them off.  This means that someone who lusted after these back when they came out might be able to pick one up now at a serious reduced price.
-Marty/Dallaslavowner