Named for its technique of high speed dives hunting for ( Honda ) blackbirds, the Hayabusa was Suzuki's bid for the limelight and production model speed records.  This unrestricted example brings low miles and a rare stock appearance to a straightaway near you.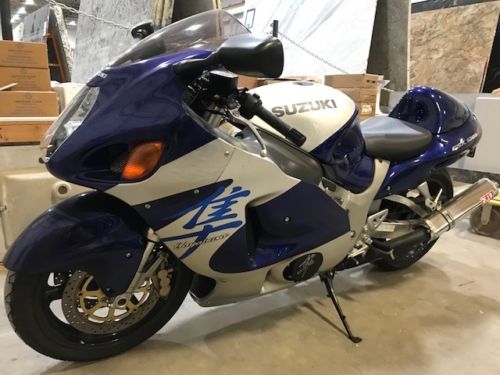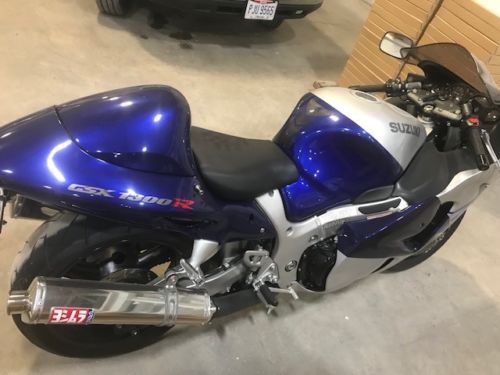 First produced in 1999, the 'Busa threw 1298cc displacement at the issue, along with the SRAD ram air system, to boast 175 hp.  A gear driven counterbalance was used and allowed the engine to be secured directly to the frame, increasing chassis strength.  A robust twin spar frame supported fully adjustable forks and monoshock.  Aerodynamics ruled most of the fairing and openings, which wasn't immediately popular but achieved the goal of high speed stability.  The bike was pretty big all over, but still under 500 lbs. with half a tank.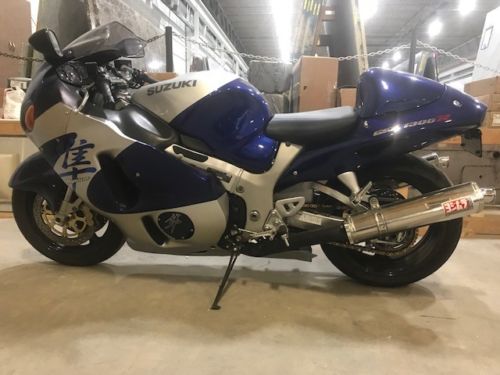 This Ohio owner has resisted the customization urge and preserved his Hayabusa beautifully.  No mention of maintenance, but in this condition and under 6,000 miles, anything but fluids and tires would be a surprise.  From the eBay auction:
Selling a beautiful 2000 Suzuki Hayabusa. It has 5721 adult ridden miles on her. Comes with a set of Yoshimura slip ons. This bike is an unrestricted model capable of nearly 200 MPH! This is a true Japanese classic that is getting difficult to find in this condition, with under 6K miles on the clock. You may pick her up locally, or I will assist with shipping.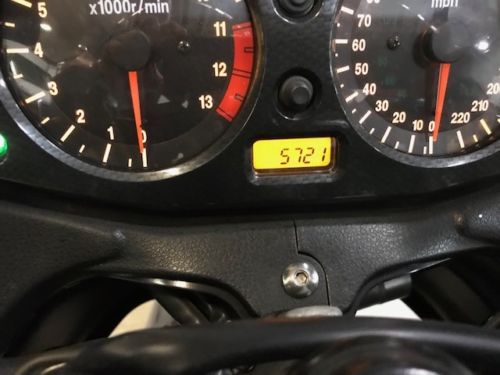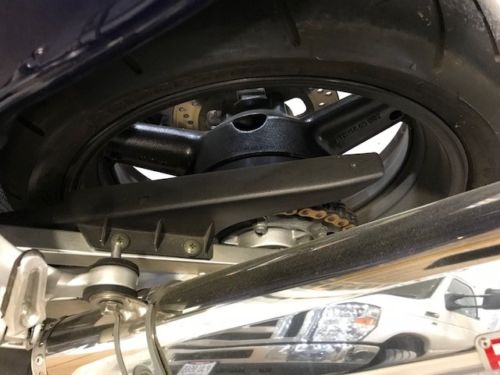 Not messing with success, Suzuki didn't make much except graphic revisions to the Hayabusa until 2008's big revision.  The early model was a favorite of drag racers and customizers who did everything the factory would never do.  As flagship it was blessed with excellent build quality, and reviewers also praised the rather necessary excellent brakes.  The press urged riders not to battle it out in the twisties, but wait until the right wrist could be exercised and pass at will…
-donn