Capitalizing on the 900 Supersport of 1991, Ducati introduced a racier variant in 1992-98 using carbon-fiber single seat bodywork and lighter weight components, but keeping the durable 2-valve 904cc air-cooled engine.  The numbered edition ( all U.S imports were speed yellow ) is a more pure Ducati, with steering stabilizer, upswept exhaust, no passenger seat or pegs, and less compromise for long-ride comfort.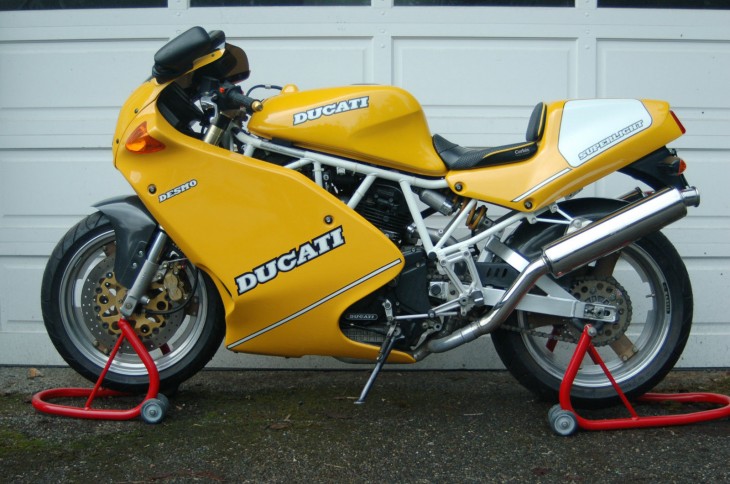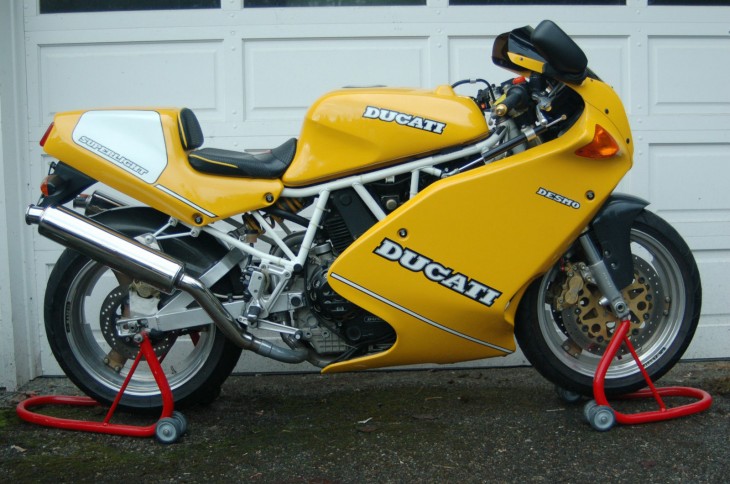 Most information about the 900SL states that much of the niceties of the 1992 were downgraded for 1993, however the vented clutch cover, aluminum swingarm, aluminum rim / magnesium hub Marvic wheels, and floating disks grabbed by gold Brembo calipers appear on this one.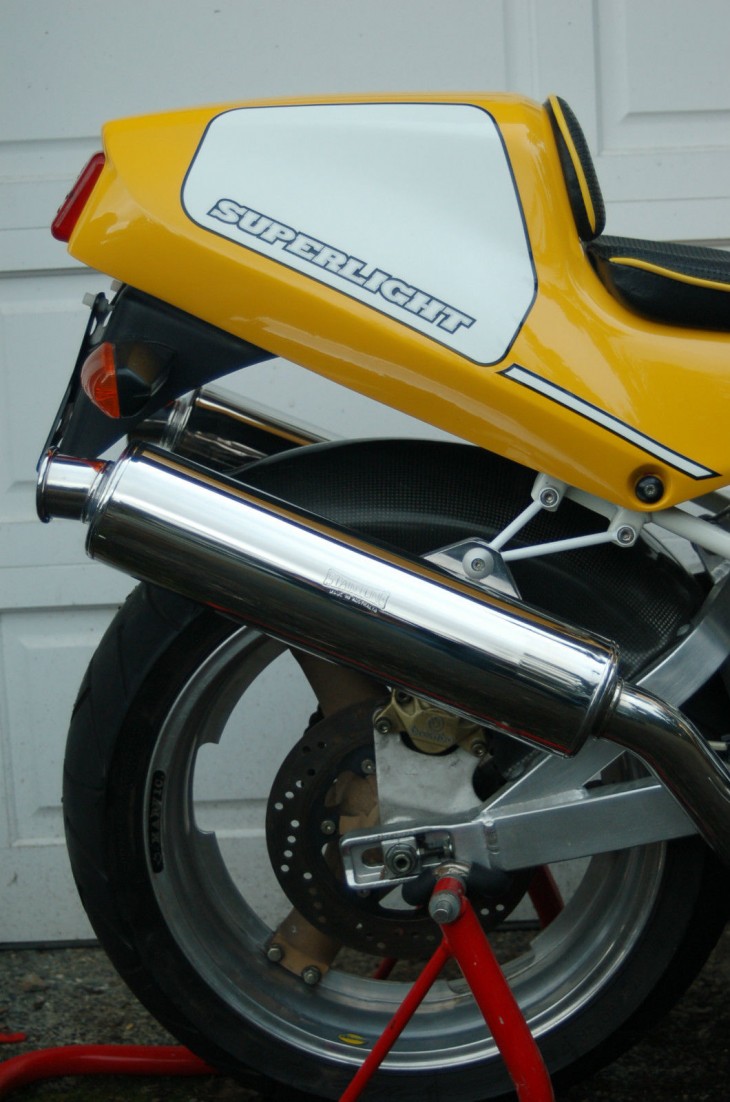 Though Ducati had incorporated DOHC and water cooling in the Superbike line, the Superlight was a handling machine with lower mass and torquey  78hp driving a 6-speed transmission.  Upside-down Showa forks and Showa rear shock were used.
This particular bike has been more than a collector with 16,000 miles, but maybe not much recently – from the eBay auction :
22+ year old motorcycle that has not been ridden regularly (collected). Runs but should be gone through by buyer to make sure it is safe to ride if that is the buyer's intent.
Sporting Staintune exhaust ( headers appear to have been jet-coated ) and Corbin seat, this bike's bodywork and frame look great.  There appears to be a little hangar rash on the left mirror and the headlight needs to be secured.  With new fluids, tires, and belts, it might be a great ticket to a superlative era of Ducati.
-donn