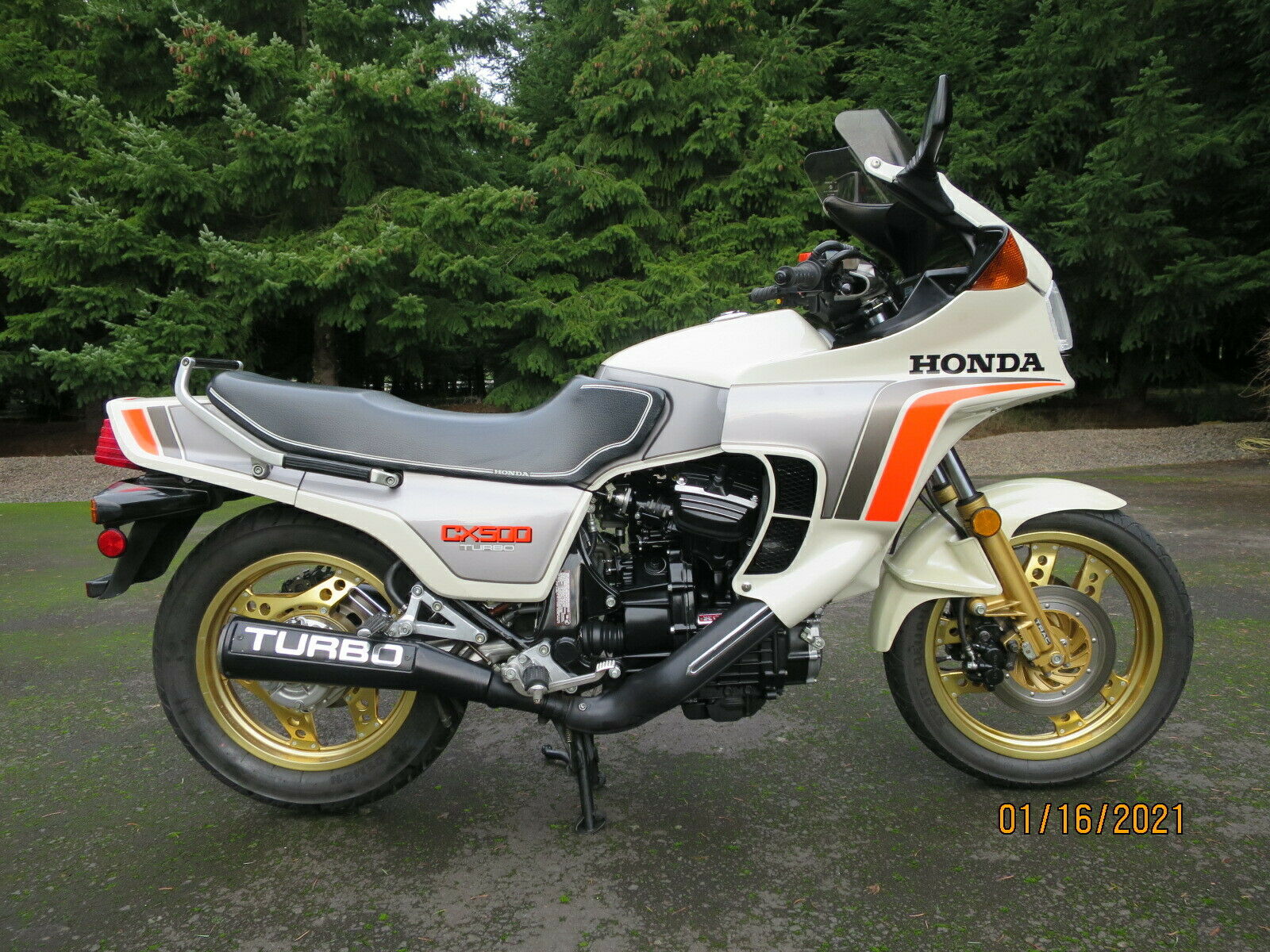 With attribution (and apologies) to Charles Dickens, this was the best motorcycle, this was the worst motorcycle. This was an age where technology soared, yet this was an age where average triumphed. This was the time of lag, this was the time of boost. This was the Spring of hope, this was the Winter of despair. This was the early 1980s, and this was the Turbo era.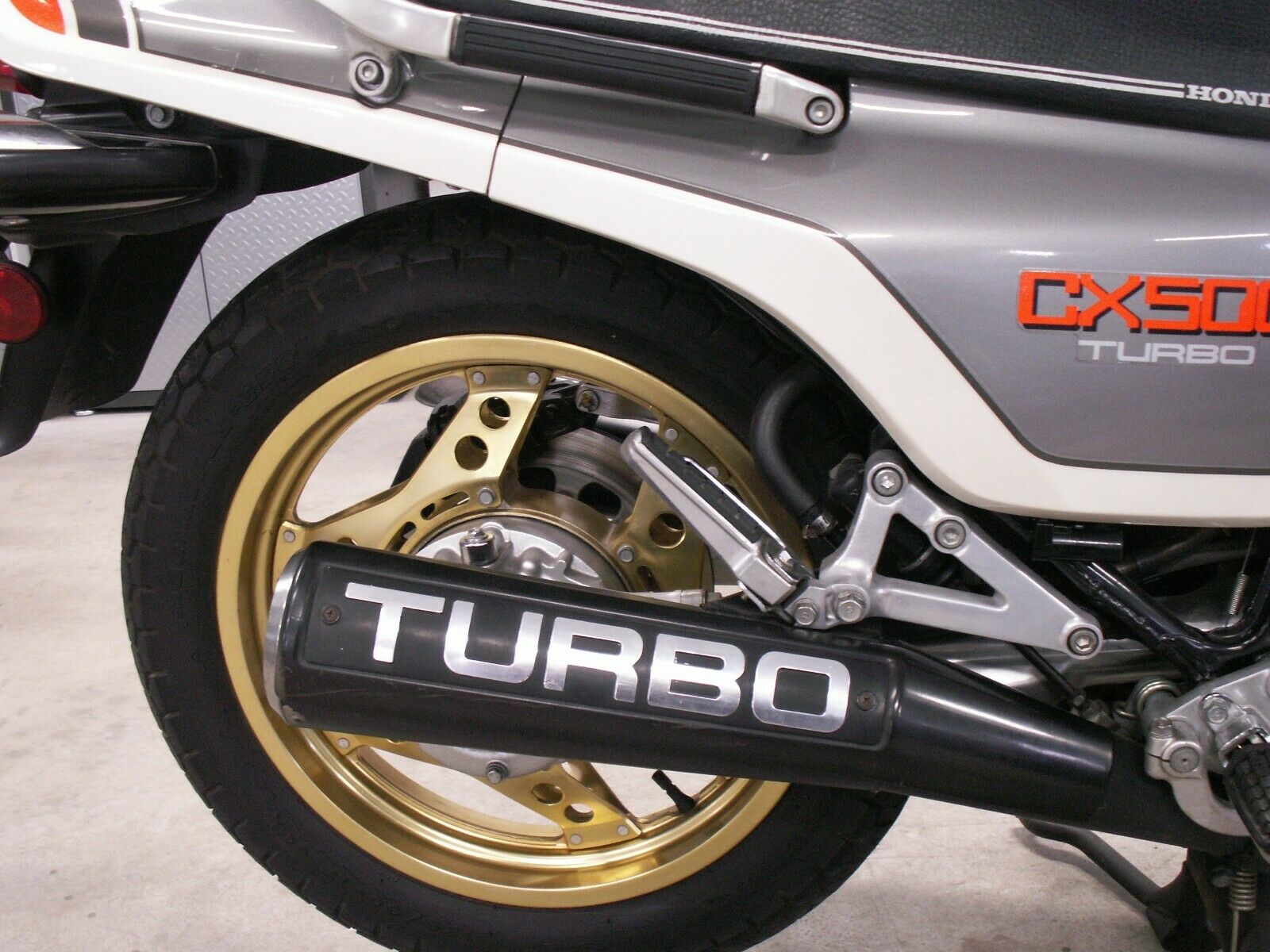 Forced induction has paved a long and storied road in the automotive world. For motorcycles, it represented more of a novelty cul-de-sac. And although started by Kawasaki farming out the Z1R TC model to a tuner and selling it in showroom without a warranty, the first fully-fledged, factory created and supported Turbo bike came from Honda: the 1982 CX500T. Utilizing the robust CX500 twin platform, Honda did some minor bottom end beef-up and some major electronics engineering on a computerized fuel injection and delivery control module to ensure engine longevity. The result is the space-ship resembling, very heavy, long turbo-lag inducing unicorn that you see here. Sadly, despite all of the technological innovations that Honda threw at the CX-T model, public interest in the beast never took off. And neither did values for these models, although that is definitely changing. Read on about these two bikes!
---
From the seller:
CX500 Turbo Has Been On Display For 17 Years In My Climate Control Museum.
It's Been Pulled Off The Display Floor And, Over Last Month, As Time Permitted I Have Had The Following Service Items Performed By My Master Mechanic –
-Storage Fuel removed and replaced with Non-Ethanol Premium Fuel.
-New AGM Battery Installed
-New Oil & Filter Change
-Both Front And Rear Brake Calipers Serviced – Disassembled Cleaned & Brake Fluids Flushed From The Long Time sitting Idle While On Display
-New front brake pads on both sides. The OEM ones were hard squeaked some and we have everything apart already.
-Both fuel Injectors Professionally cleaned by Mechanic
-Air filter check and was OK
-New OEM spark plugs installed
This bike looks absolutely awesome, and has been bid up to nearly $10k as of time of writing with the reserve still in place. There are a lot of bidders, and even more watchers. The activity is certainly pushing the envelope in terms of price point for these rare bikes (which should represent a *very* welcome trend for Turbo collectors), and this one may end up a new high-water mark for the model.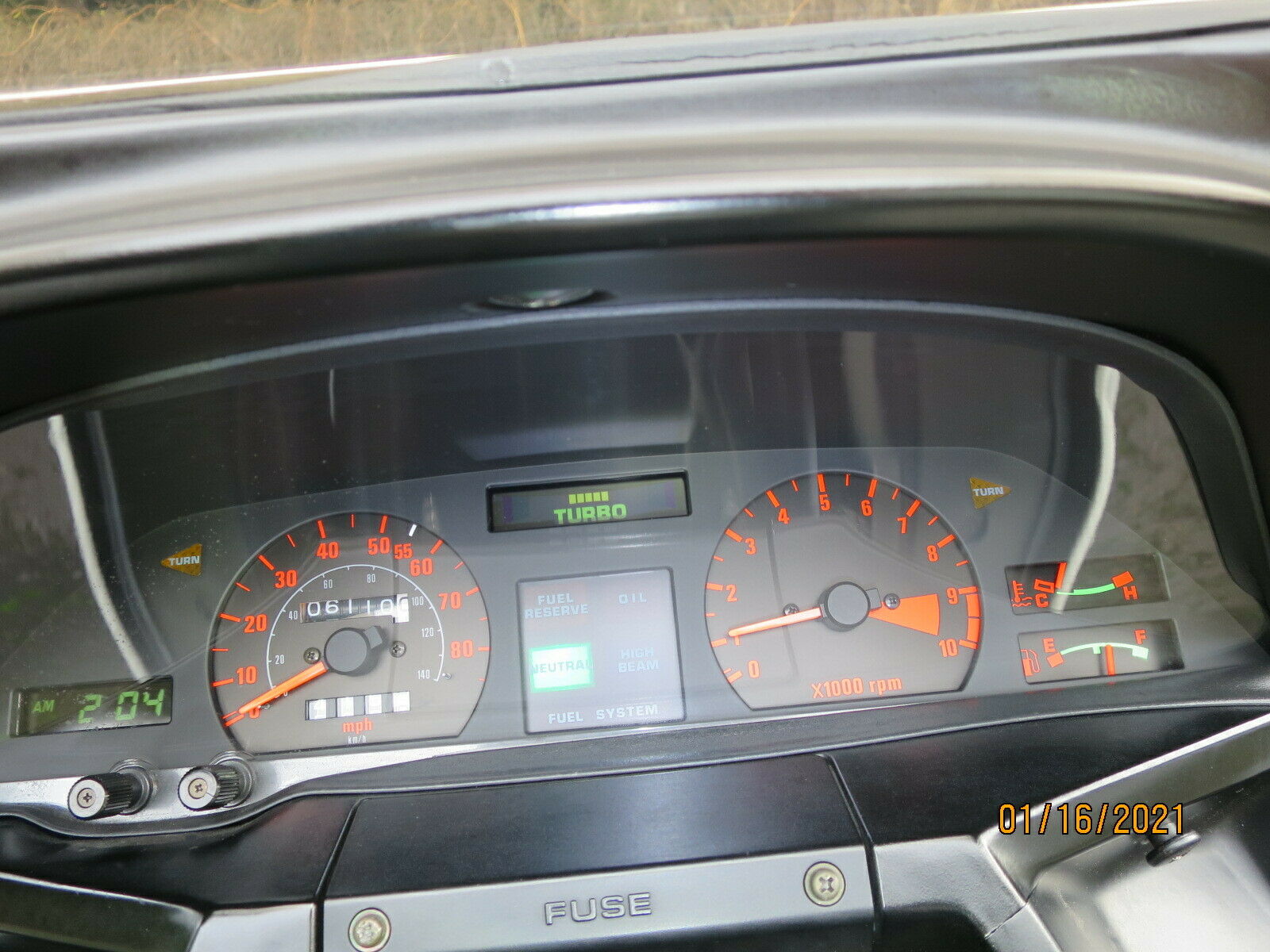 ---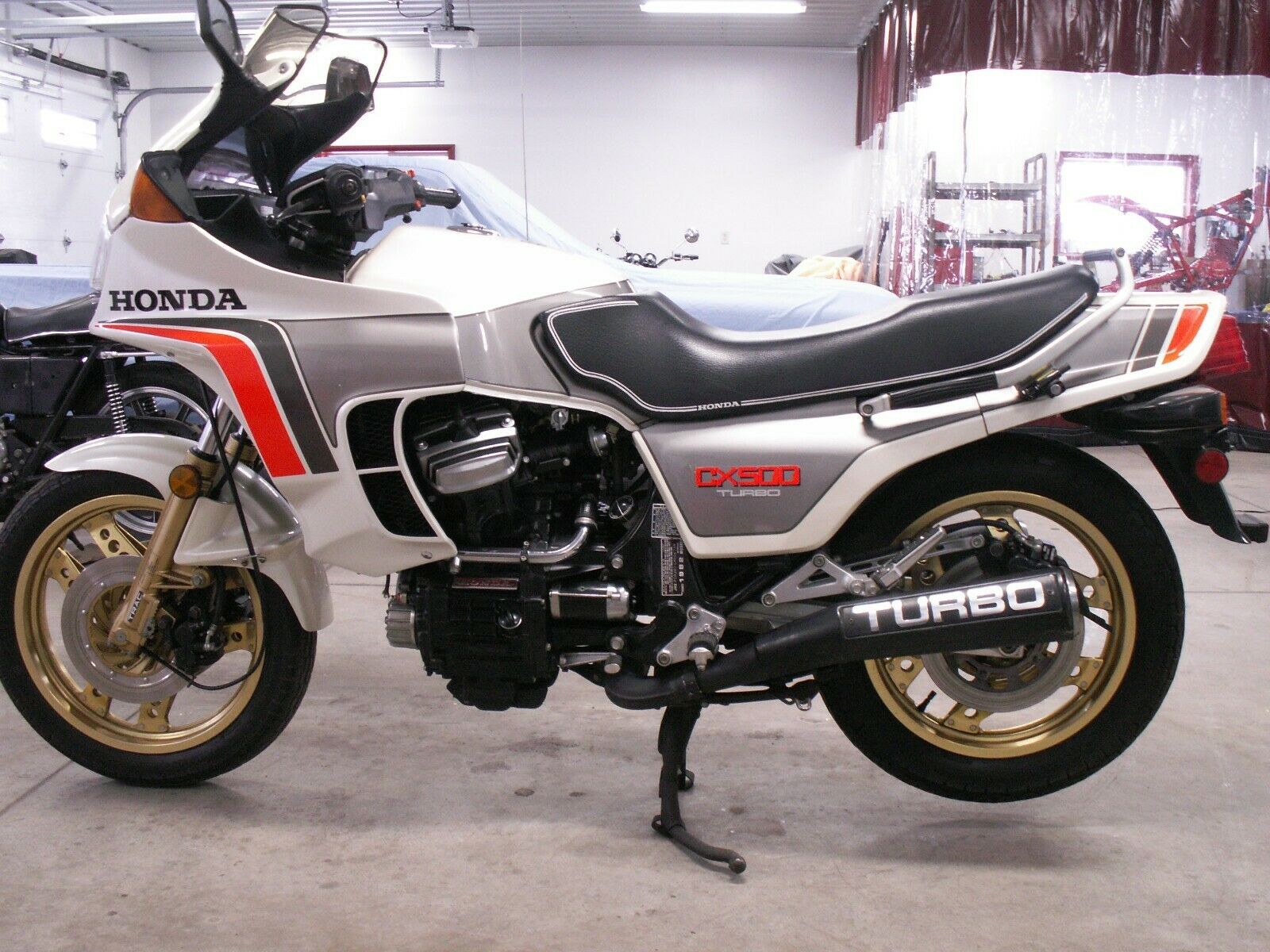 From the seller:
1982 Honda. Condition is "Used".
I'm Selling my CX500Turbo because I have to many bikes and someone needs to enjoy this one.
Bike is in immaculate condition for a 39 year old machine.
Only 3100 miles
All original paint
Original tires
Runs and drives perfect
Recent work completed includes all master cylinders and calipers rebuilt, injectors sent out and cleaned, new fuel pump, oil and filter changed.
I can take more photos if needed. Also have a video I can text of bike running with a walk around.
Chance to own a very rare motorcycle that has been climbing in value.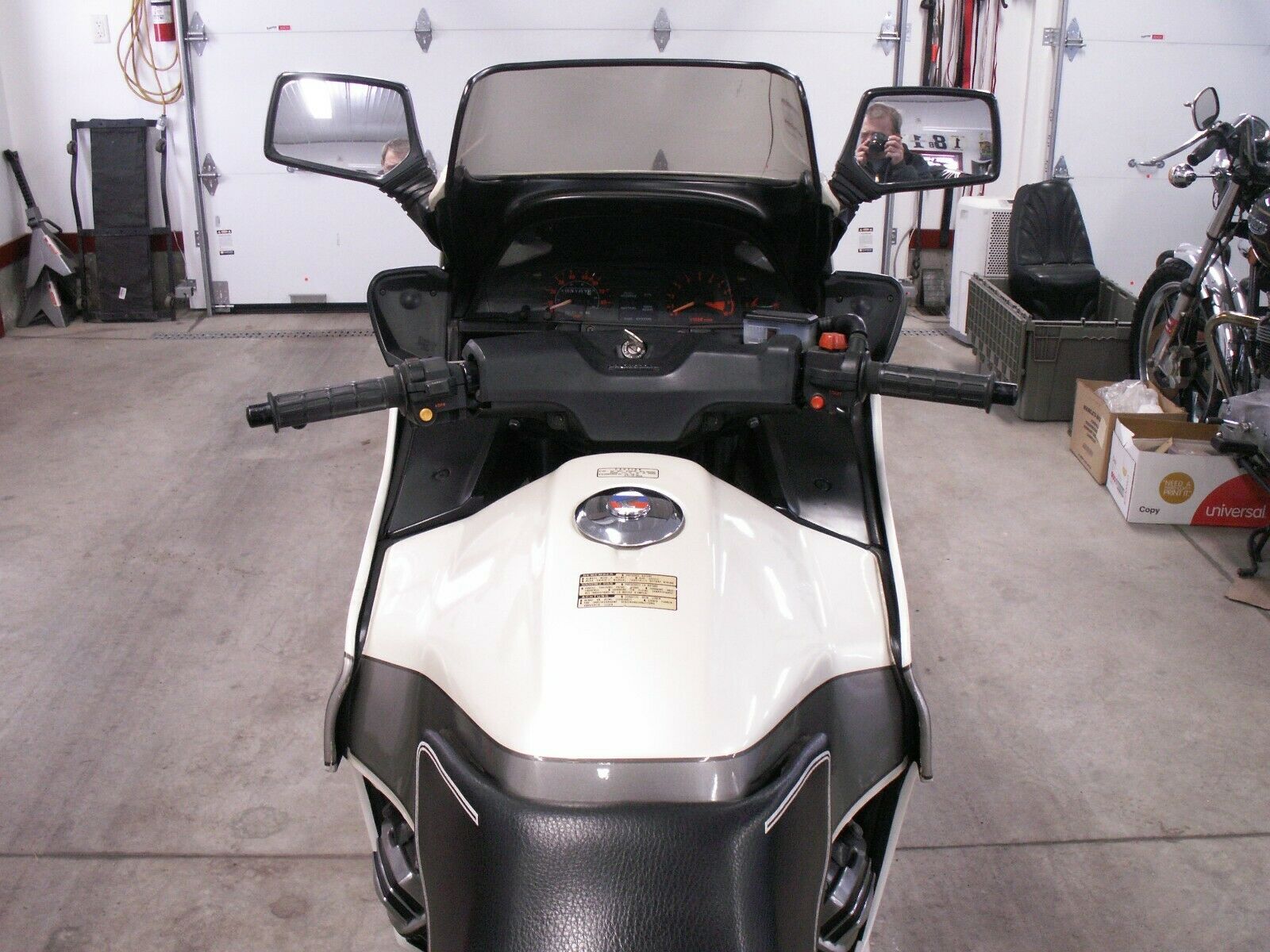 This particular example has very few miles for the age, and looks to be in good shape overall. There appears to be some paint cracking on the front fairing, and the original tires would make me nervous as a rider. This one has a bit longer to go at auction, with no reserve and the latest bid at over $7k at time of writing. Again, this is elevated territory for these techno-wonder machines, and we might see this one climb even higher before the auction ends.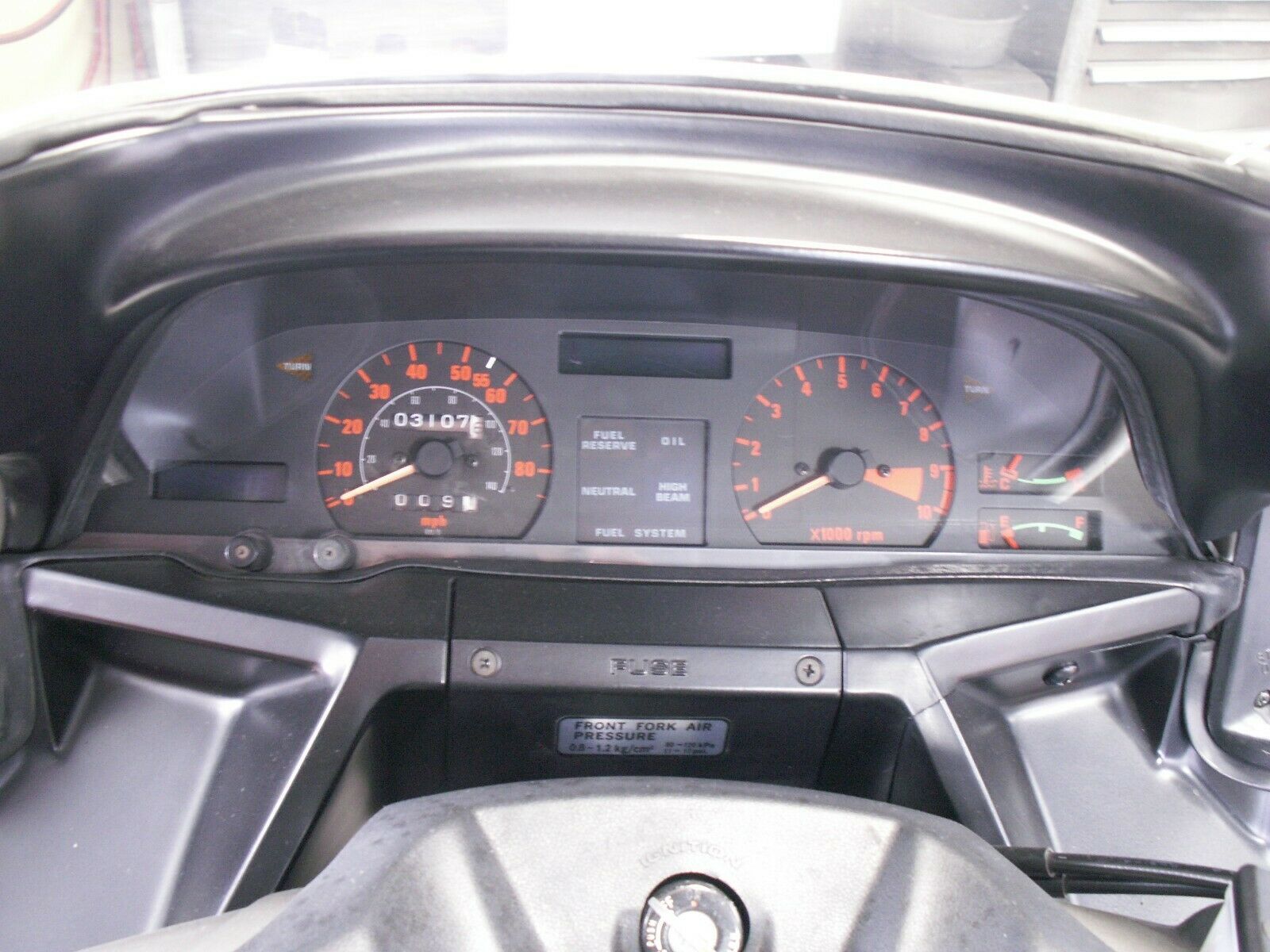 ---
Dickens closed out his famed novel (A Tale of Two Cities) with: "It is a far, far better thing I do than I have ever done…" Looking back at the monumental moment when Honda rolled out this amazing motorcycle, you can forgive the Engineers if they thought along the same lines. This was truly a remarkable undertaking, and endures as the most complex and technological effort of the Turbo era. To see not one but two great examples available at the same time – and being bid up to the current prices – bodes very well for these machines in the future. Check out the pics and videos for 1982 Honda CX500T example #1 here, and jump to 1982 Honda CX500T example #2 here. Enjoy, and Good Luck!
---
1982 Honda CX500T example #1 gallery

1982 Honda CX500T example #2 gallery

MI