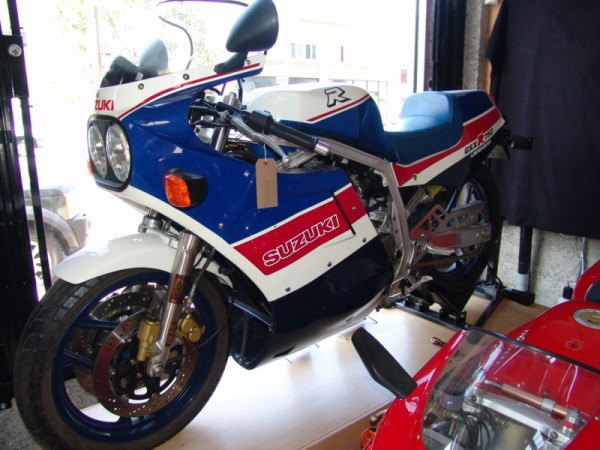 While we're always happy to show late 80's GSX-R survivors on this site, we get a little extra excited when a Limited comes along. Especially one with under 1000 miles! Reserve hasn't been met yet, but with bids nearing $10k after just a day there are quite a few interested parties to be certain. Don't miss your chance if you've been waiting!
1986 Suzuki GSX-R 750 Limited For sale on eBay
from the seller:
This bike is a very low mile original survivor

It has 856 original miles on it and is in showroom new condition

This bike has been in 2 private collections and stored in controlled environments since new

The only thing missing off the bike are the 4 side reflectors that were mounted on the front and rear fairings

Otherwise, the bike is as it came from the factory including the original tires, and chain.

All the lights, turn signals switches and other operating systems are in working order.