For sale: 1985 Yamaha RZ350 2-stroke
Located in La Puente, California, this clean 1985 RZ350 provides you another opportunity to grab that elusive 2-stroke that you might have missed in the showroom back in the 80's. Although these bikes are not as rare as some of the hand-built Italian hardware we occasionally see on RSBFS, finding a good example of a survivor is difficult. Let's look at the bike: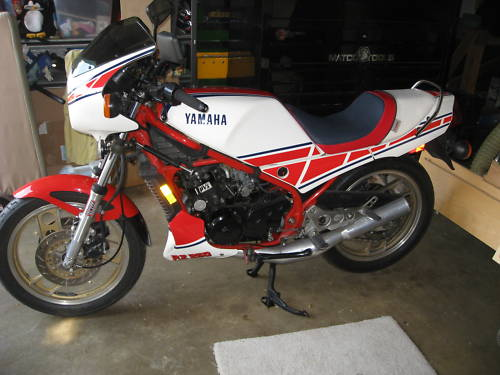 From the seller:
Up for auction is a used Yamaha RZ350. The motorcycle is in very good condition overall and has low miles for its age. It is all stock except for the exhaust, they're Allspeed and they appear to have been ceramic coated. This motorcycle has a clear title and includes all service records from original owner. The bike has sat for approximately 3 years and has not been started, so I would assume the carbs are going to need to be cleaned and the fluids changed, plus it needs a new battery. I have a new battery I will throw in but I don't have the acid for it. This RZ350 ran great before it sat, it does have a very slow oil leak on the left lower side of the engine(had the leak when it was purchased). If you would like more pics please ask.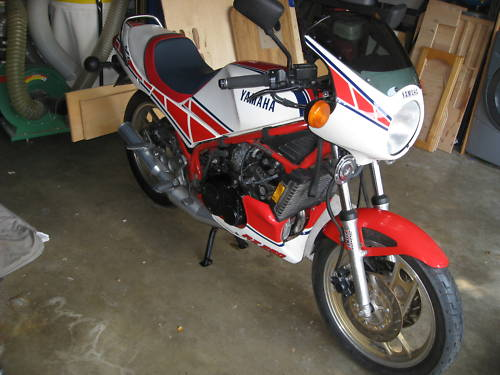 The mileage is listed at 7,647, which is not a lot for a bike this age. The bike is not completely original – it has aftermarket expansion chambers – but the modifications are period correct and definitely enhance performance. The exhaust is ceramic coated to boot!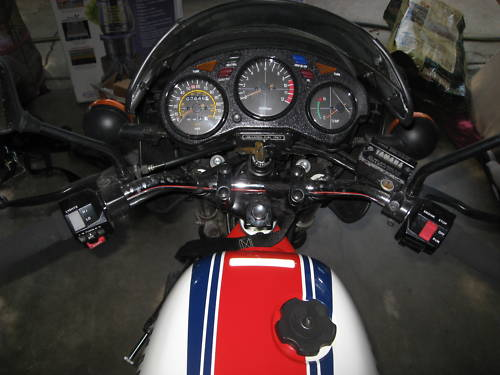 The opening bid is quite reasonable for one a RZ350, and there is no reserve on this auction. This is your chance to grab one of these great bikes –
MI