For a too-brief period of time, KTM offered a raucous 1195cc 75 degree V-twin encased in a stout trellis frame and enveloped in bodywork that could only be inspired by origami sculpture. And while the RC8 turned heads on the street, it took the upscale model "R" model to make a real impact in the racing community. Alas KTM had bigger fish to fry than AMA and FIM Superbike series (heading to MotoGP, Moto2 & Moto3), discontinuing the RC8 lineup a few short years later. KTM CEO and President Stefan Piere actually stated to the press that KTM would no longer produce a street-going superbike as he did not believe it was morally responsible for the company to create something that could not be utilized safely on the street. Thankfully examples like this 2011 RC8R are still available on the used market.
The introduction of the "R" coincided with a bump in displacement from 1,148 to 1195cc across the entire RC8 lineup. But the R offered much more than just a bigger bang. Relatively unique to KTM, the RC8R provided for a vast array of adjustments similar to what you would expect on a race bike. From levers to pegs, suspension and sub-frame height, the RC8R was an open book for a rider who knew what they wanted. And when set up correctly, the RC8R could be as potent as any of its peers, as proven by Chris Filmore in AMA Superbike competition.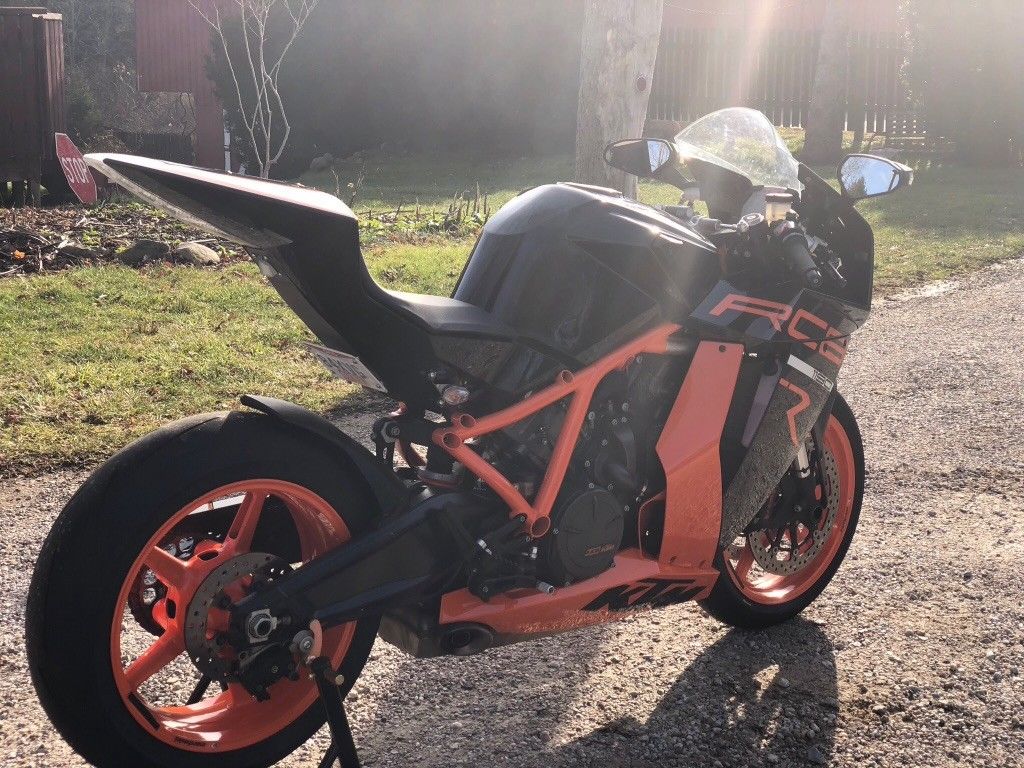 From the seller:
2011 KTM RC8R
3,372 miles
Mint condition
License plate fender eliminator kit
Original license plate bracket in perfect shape
New tires, plus an extra set of tires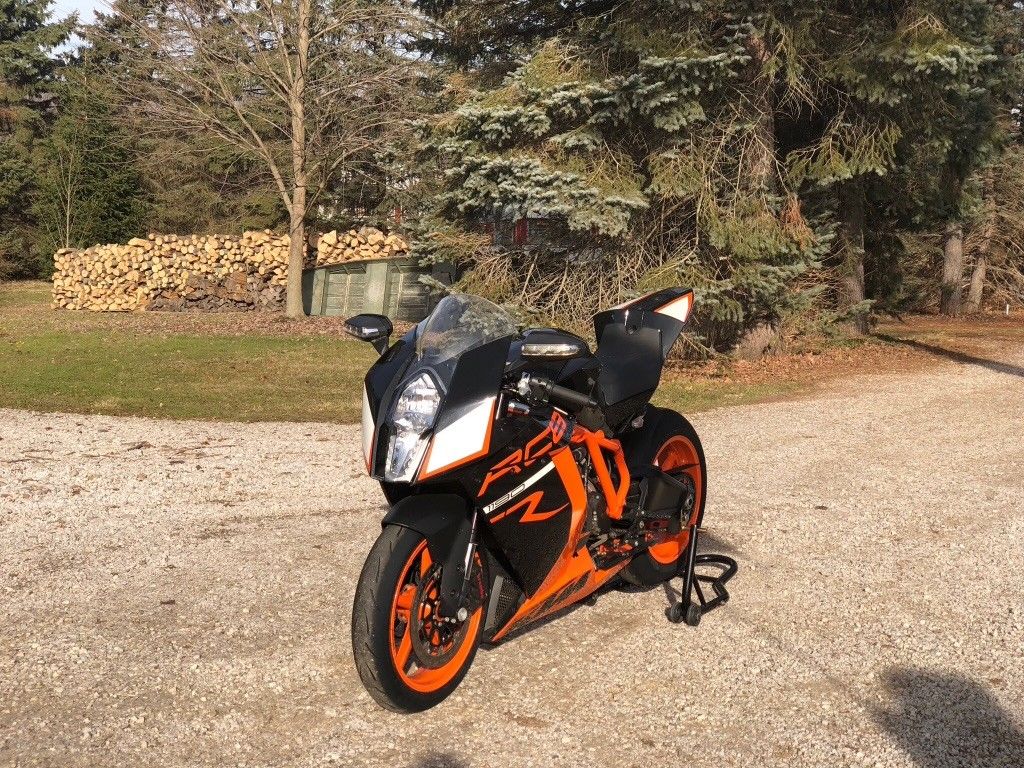 This example looks pretty impressive. With only 3,372 miles on the digital clocks, today's example has not traveled very far down the highway. The fender elimination kit gives the bike an extremely clean tail. And while mods are nearly always frowned upon, the inclusion of the original pieces in the sale mean this bike can be returned to stock shape if desired. Until then, I would revel in the sharp looks of this beast and ride the heck out of it.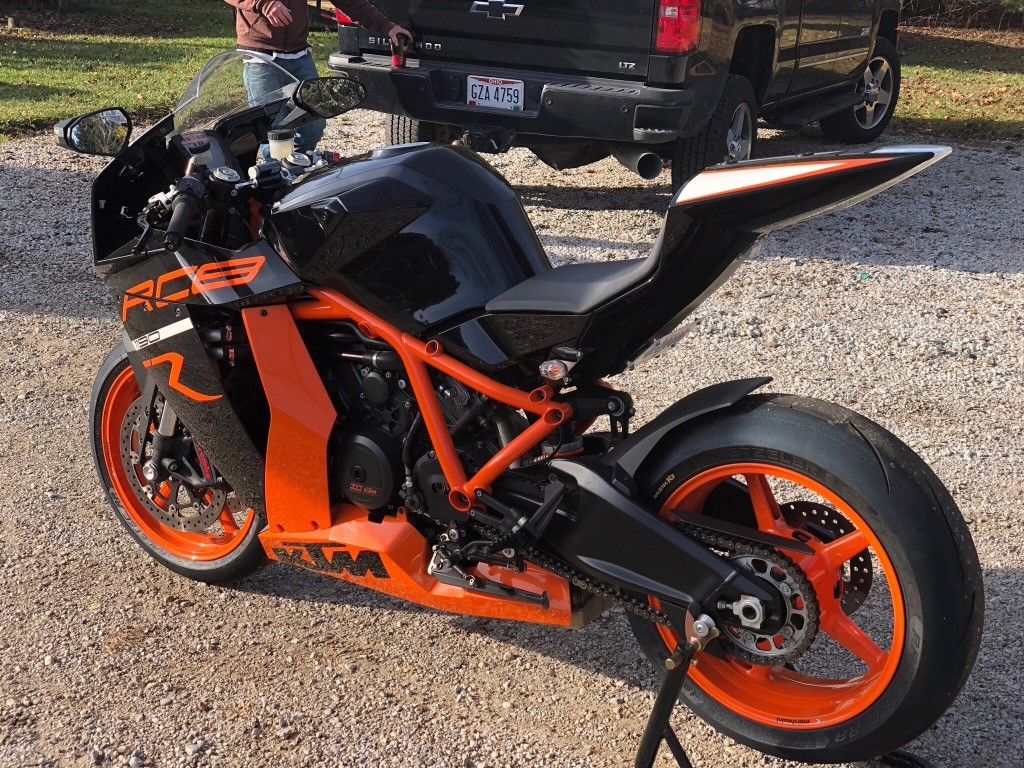 The seller is asking $10,900 in a Buy It Now auction format. That is pretty much in the ballpark for one of these models in this condition, if not a little on the upper side of the range. Thankfully the seller is open to offers, so there may be some Christmas spirit left in this relatively rare Austrian beauty. Check it out here and make the man an offer - KTM won't be building them like this any longer. Good Luck!!
MI