As we wind down another great year here at RSBFS, it's always fun to take a look back. Here are the top 10 most viewed bikes we posted in the last year:
#10 – Doug's Honda NSR250 MC21. "100% stock other than Tyga canisters. She sports a new top end, ultrasonically cleaned carbs and will start on the first or second kick. Runs strong and is an absolute blast to ride."
---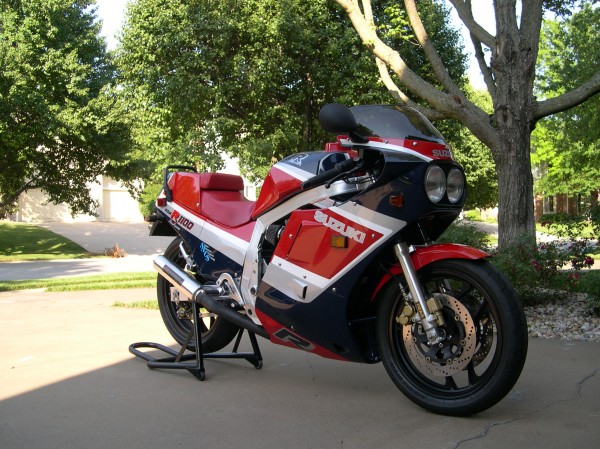 #9 – Rem posted this great looking 1986 Suzuki GSX-R 1100. "Legendary air and oil cooled motor, cranking out 137 bhp that was unheard of in 1986. That fact alone gave the bike an instant following."
---
#8 – Jared posted an RSBFS fan favorite, a real 1993 Suzuki RGV250 Lucky Strike. "Add it up: rare model, stock condition and titled. I think it would be an excellent way to make the 23 owners very jealous."
---
#7 – Another bike from Doug, his 1994 Honda NSR250R MC28. "This is a NSR time capsule and the only reason I'm offering it for sale is because I don't think I can control myself from riding it. I've put about 30 miles on it and it runs awesome! "
---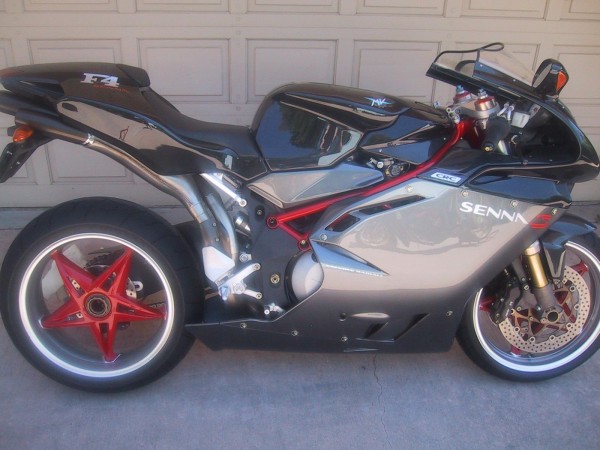 #6 – Mike spotted this 2002 MV Agusta F4 750 Senna in May. "With only two owners and 1,800 miles (how do you people do that??), this nearly new motorcycle is ready to go to a new home."
---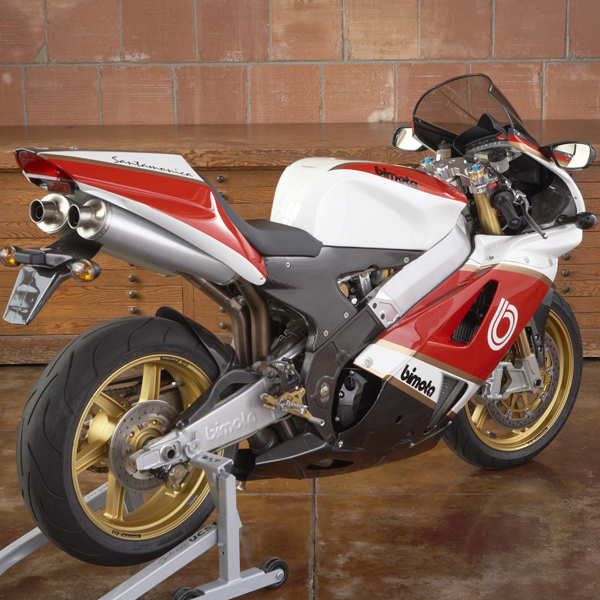 #5 – This 2006 Bimota SB8K Santa Monica was posted by Doug in January. "I will express that I think this is a killer deal and should not be passed on if you're remotely thinking about a Bimota. "
---
#4 – Doug also posted this 2001 Ducati 748R in January. "If you've been looking for a great, low mileage Homologation Ducati that has been well cared for now is your time to act. "
---
#3 – 2002 Ducati Monster ST4S Foggy Edition posted by Doug in July. "Looking at this machine it reminds me of the movie Gladiator- You know the part where Maximus says "I did not know man could build such a thing!" "
---
#2 – 1992 Kawasaki KR250C3 KR1-S, another legendary post from Doug. I miss that guy! "Some 2 strokes are difficult to find, some are hard to find, some are damn near impossible to find, but a brand new, still in the box KR1-S might come around as often as Halley's Comet. "
---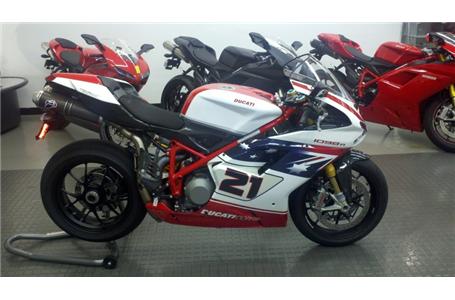 #1 – Posted by yours truly, a 2009 Ducati 1098R Bayliss. "Of course all the other 1098R trimmings are present and these came with the upgraded exhaust that is said to boost power to 180hp in a 364lb (dry weight) package!"
---
Congratulations to all the sellers and new owners! What was your favorite post in 2010? Leave a comment below or join us on our Facebook page.
dc