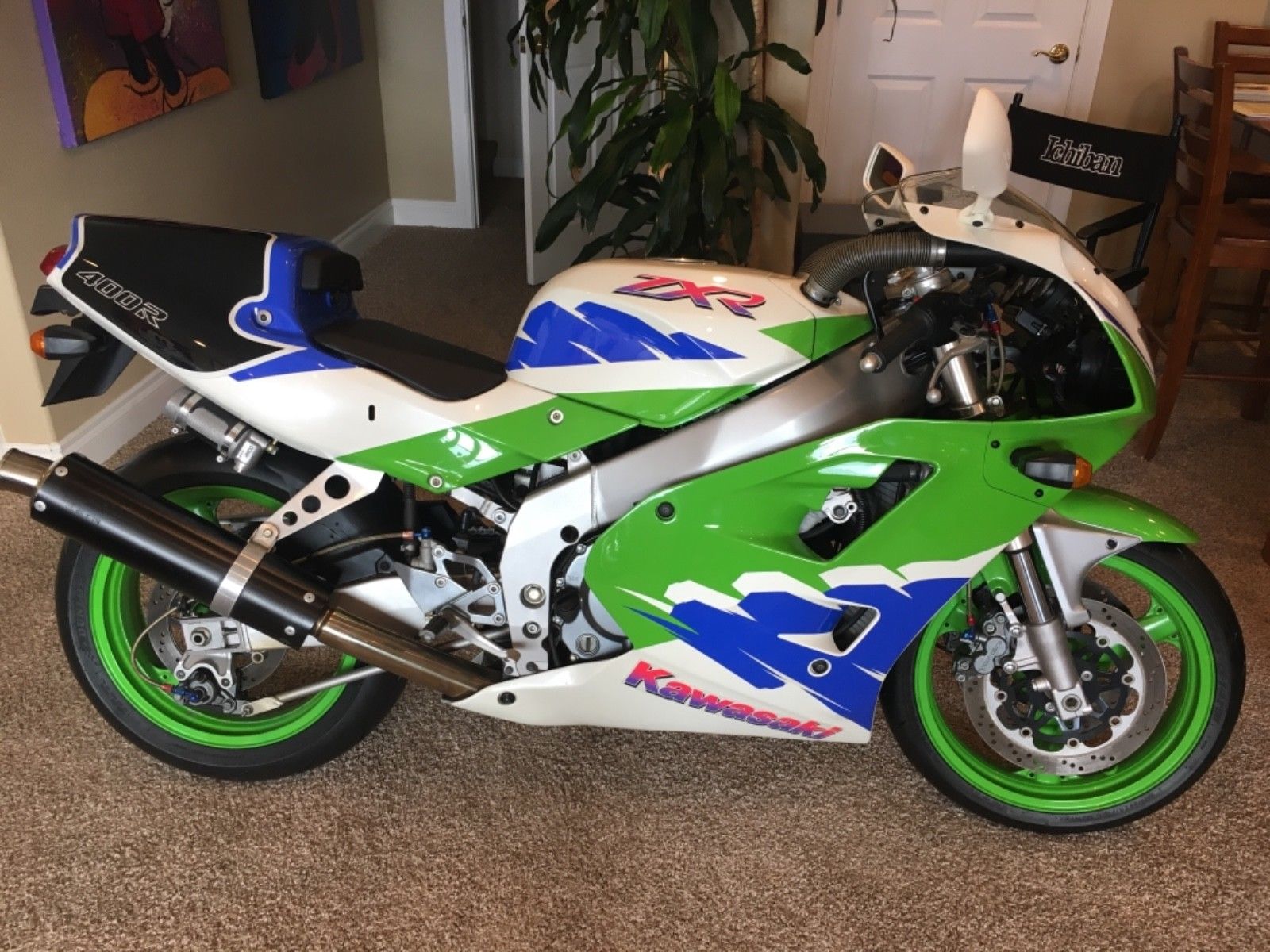 Happy Monday RSBFS readers! The dreaded winter slowdown has yet to arrive – plenty of fantastic bikes continue to pop up despite the onslaught of weather across the US. If you are snowed in and looking for something to do, adding a rare bike to your collection from the comfort of your home might be an ideal winter activity. And if you need something to melt the snow, this hot ZXR400 might just be your ticket.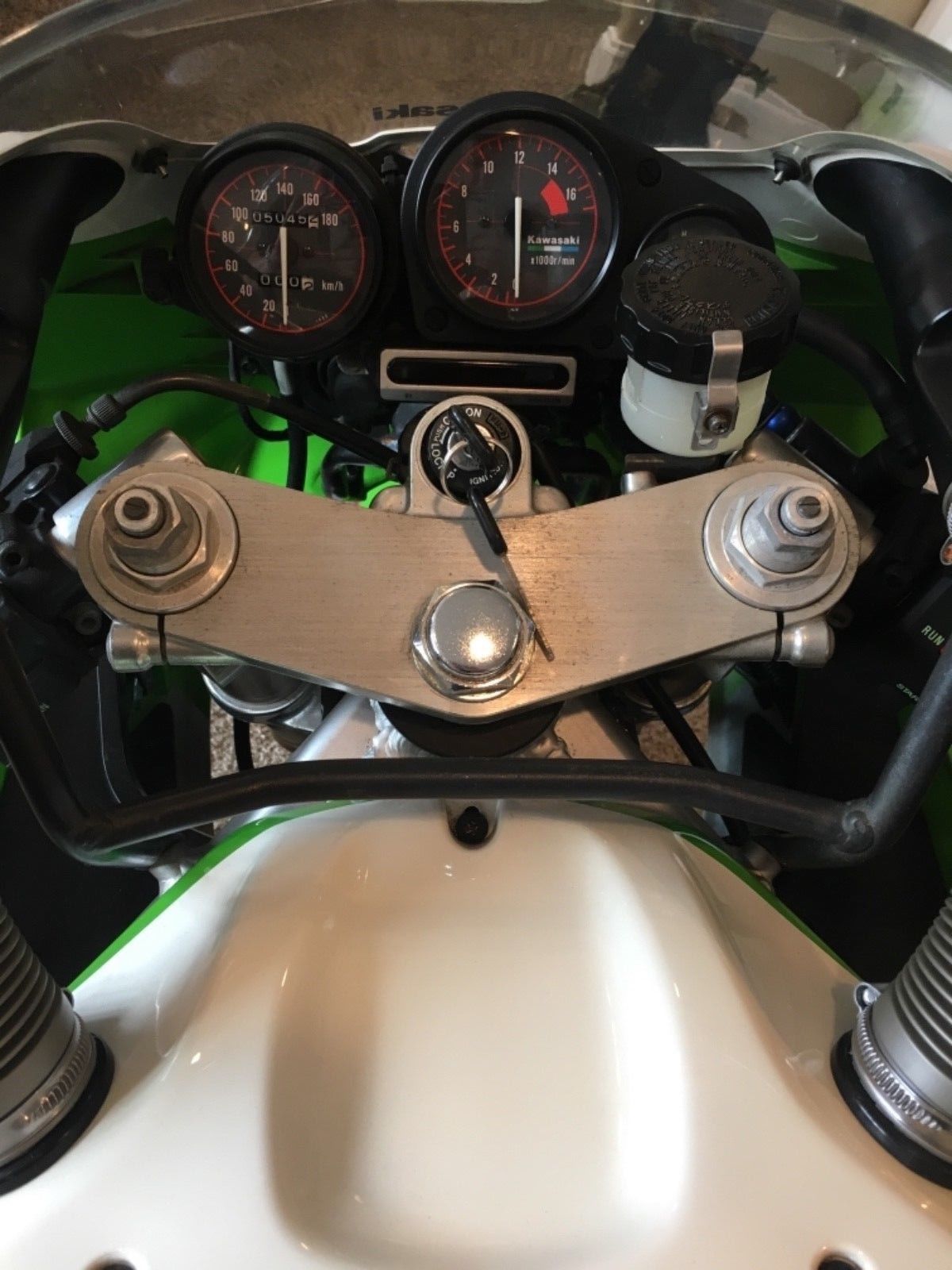 Built for a time where the Big Four were concerned with the declination of the 250cc two stroke class, the 400s were intended to be the four stroke equivalent of a GP bike. Requisite top-shelf components are found throughout, including aluminum frame, upside down front forks (normal today, but race-worthy stuff in the 1990s), lots of suspension adjustability and big, 300mm brakes signaled the track intent of the small ZXR. On the power side, the rise of the small four stroke was based in RPM. Lots of RPM. With a redline north of 14,000 revolutions per minute, the liquid-cooled four cylinder with four-valves per offers up close to 60 horsepower (depending on the market). Packaged in a tidy, 350-ish pound serving size, the ZXR is a razor sharp missile…provided you are under 6 feet. Bigger riders may show a lot of knees and elbows, hardly comfortable and certainly not very aerodynamic.
From the seller:
Up for sale is a gorgeous 1993 Kawasaki ZXR400R "M" model in mint condition with only 5,045 kilometers (3,134 miles). Bike is completely stock except for steel braided brake lines. All fairings and components are 100% genuine factory Kawasaki. Brand new Dunlop Sportmax tires have been installed. Bike runs like the day it was new. Just serviced with New battery and fluids. This is a premium ZXR. Museum quality. Bike comes with Utah state title and is titled as a streetbike for road use.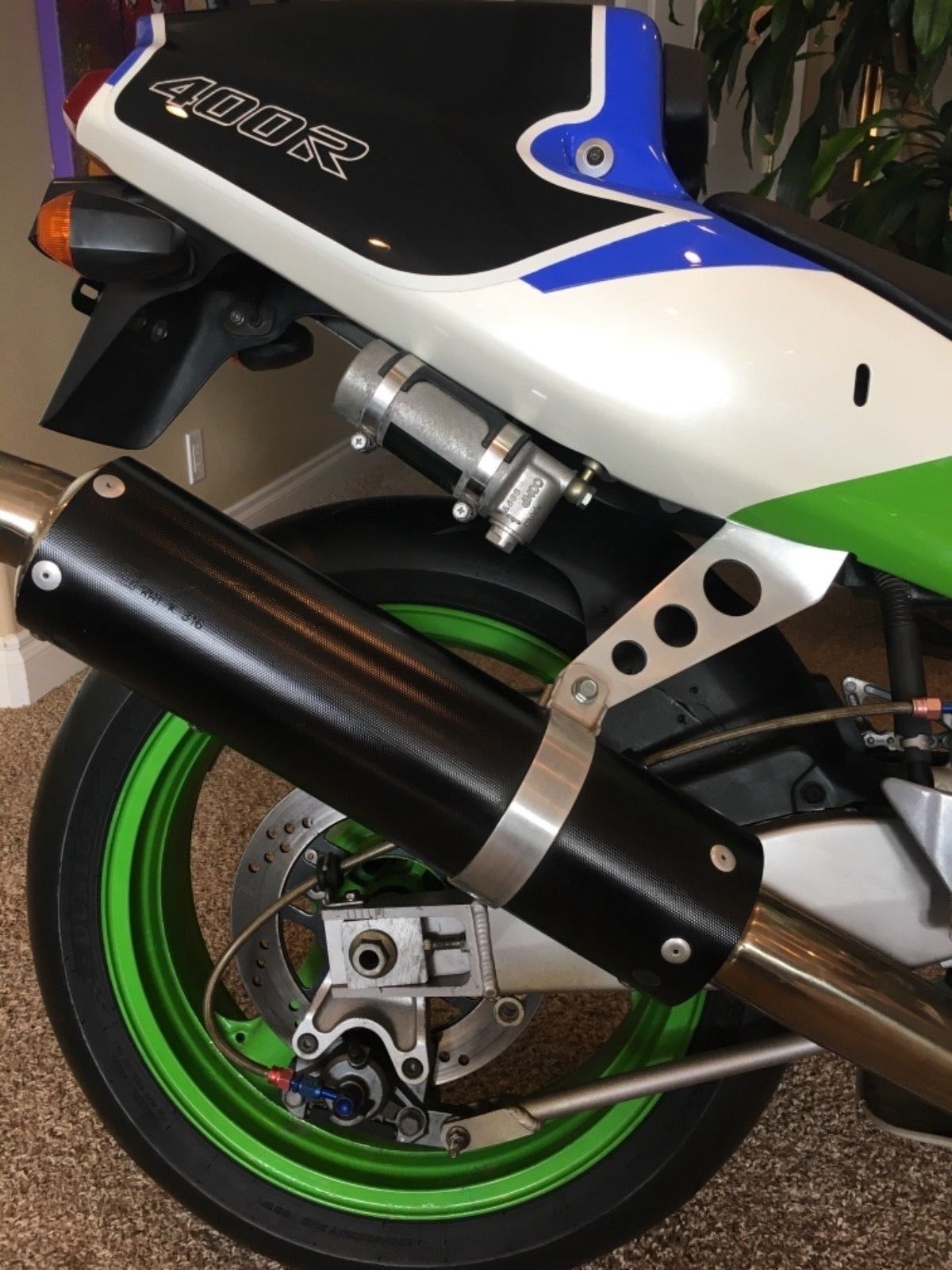 A bit sharper than contemporary 400s – at the expense of overall usability – the little green screamer was a solid effort to supplant the quarter liter two strokers. The hype was real and the 300cc class today owes this bike a debt of gratitude. This ZXR400R looks great. This is a classic grey-market bike in classic Kawasaki livery. The passage of time is tough on performance benchmarks, but tips the scales when it comes to laws of supply and demand. This bike is being offered in a Buy It Now auction format for $10,800, with the seller open to offers. That is a premium price for a 400, but 25 years on it is getting harder and harder to find an unmolested example. Check this one out here, and join the large number of people watching what will happen. Good Luck!!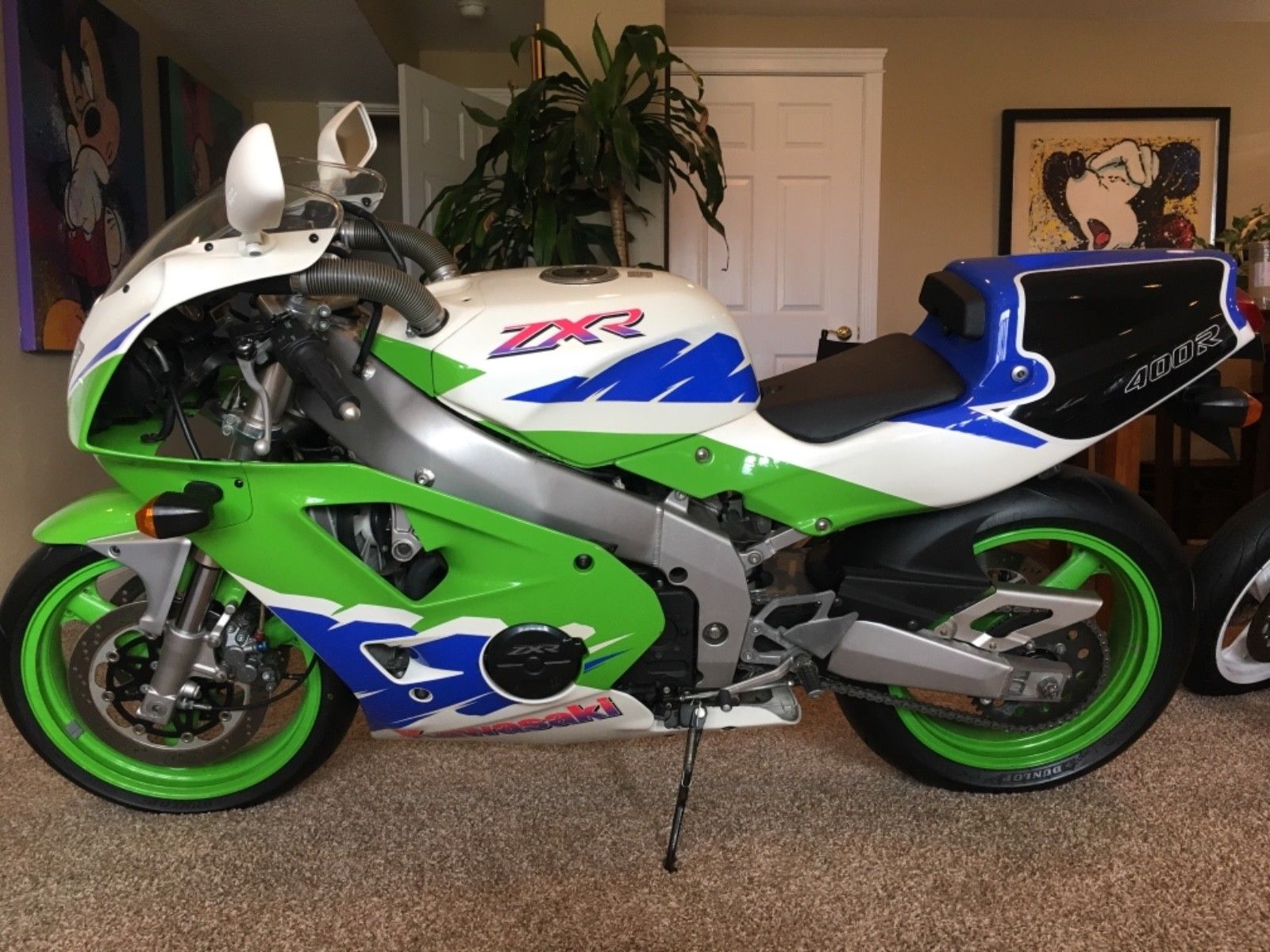 MI