Despite raves from the motoring press and racing victories, Ducati's 999S and its then-radical design was only a moderate performer in the showroom.  This all black 2006 is tricky to photograph but shines past its smoke-damaged title.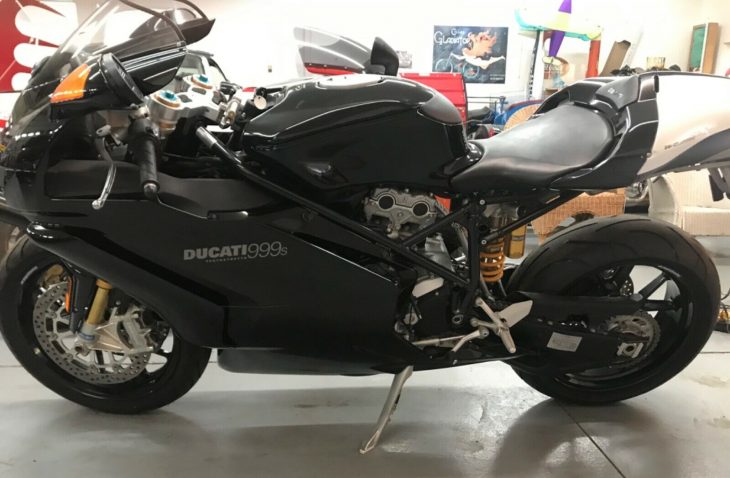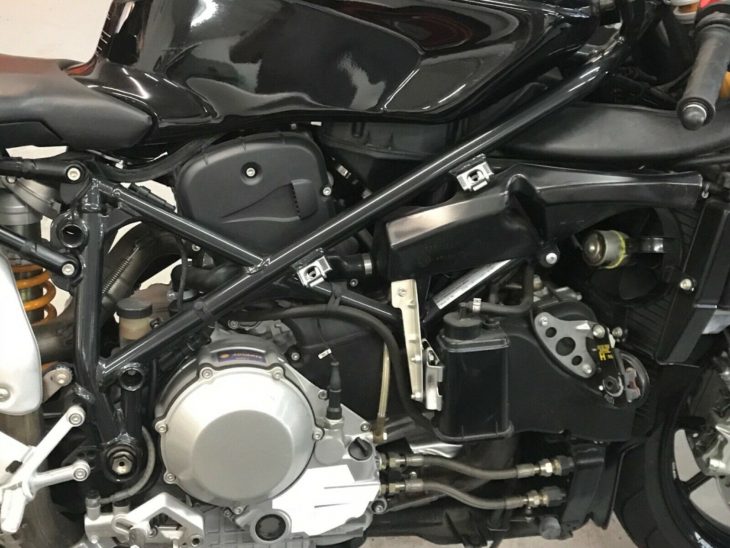 The 999S is an omnibus of Ducati's best thoughts on superbikes, their construction and components.  The S is a big engine and suspension upgrade from the base model, and in that era electronics were limited.  There are precious few differences over the 999S model years – for 2005 the testastretta acquired a deep sump, and references are variable on whether available power was more than the original ( and seemingly adequate ) 136 hp.  The double sided swingarm was fabricated rather than cast, an improvement directly from competition.  Some ventings were changed in the fairing, and minor changes to the aft section of the chassis, which was now shipped in matching paint.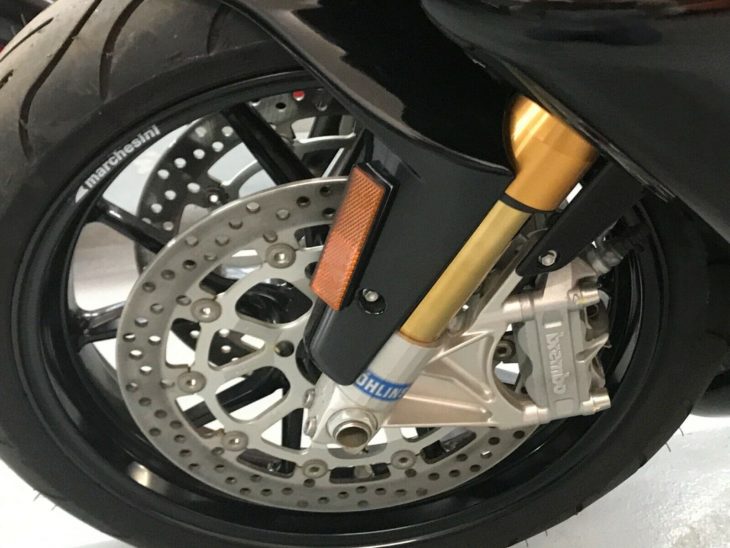 Evidently this 999S was in a dealership which had a fire, and was part of a larger insurance settlement.  Most often bikes with salvage title are riders, but this one has been stored basically since new.  Unfaired photos show it to be as intended under the skin.  Hard to see any damage, though a pretty comprehensive service would be expected to bring it back to running condition.  Notes from the eBay auction:
1 mile from new. Mint condition, no issues. Runs perfect, new battery stored indoors in a heated hanger. Bike is gorgeous, it was in a Ducati dealership that caught fire, the bike was not touched dropped or damaged ever not even smoke. The insurance company declared everything a total loss. So this new perfect 999S has a salvage title, please see pictures to read insurance report. When was the last time you saw a 999S with 1 mile in perfect condition ??? Fantastic opportunity This bike has owner's manual red and black keys. It is completely stock with no modifications from original.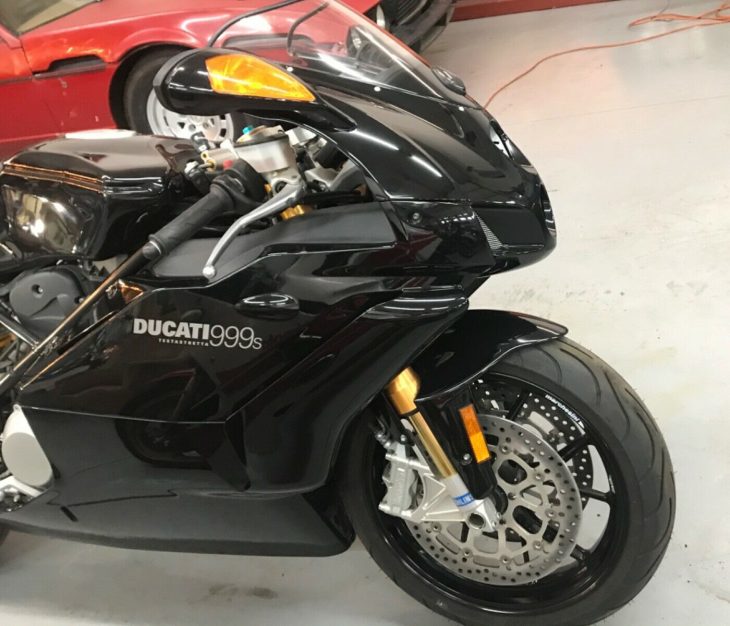 Though it's unfarkled without even a carbon detail, the blackout livery makes the 999S design even harder to read – though I wouldn't kick this mass of reflections out of my garage.  Bidding is brisk but hasn't met the reserve, showing even the seller wants to see a brighter future for this high MSRP rare black Ducati.
-donn