The Honda CBR600 is a legendary motorcycle. Introduced as the Hurricane in some markets, the CBR600 was Honda's answer to the middleweight sport bike conundrum. Long celebrated as a "do anything" type of motorcycle, the CBR600 was a mainstay in the showroom, in satisfied owners' garages and in the winner's circle of racetracks around the country. It is the racing connection that brings us this, uh, special livery. It is easy to look at this 20-something and make Prince jokes, deriding it as a Purple Rain homage. But you see children, way back in the stone age motorcycle racing was sponsored by something other than energy drinks. Alcohol and tobacco were the deep pockets that funded many a racing exploit, and this Smokin' Joe's replica celebrates Honda's success in AMA.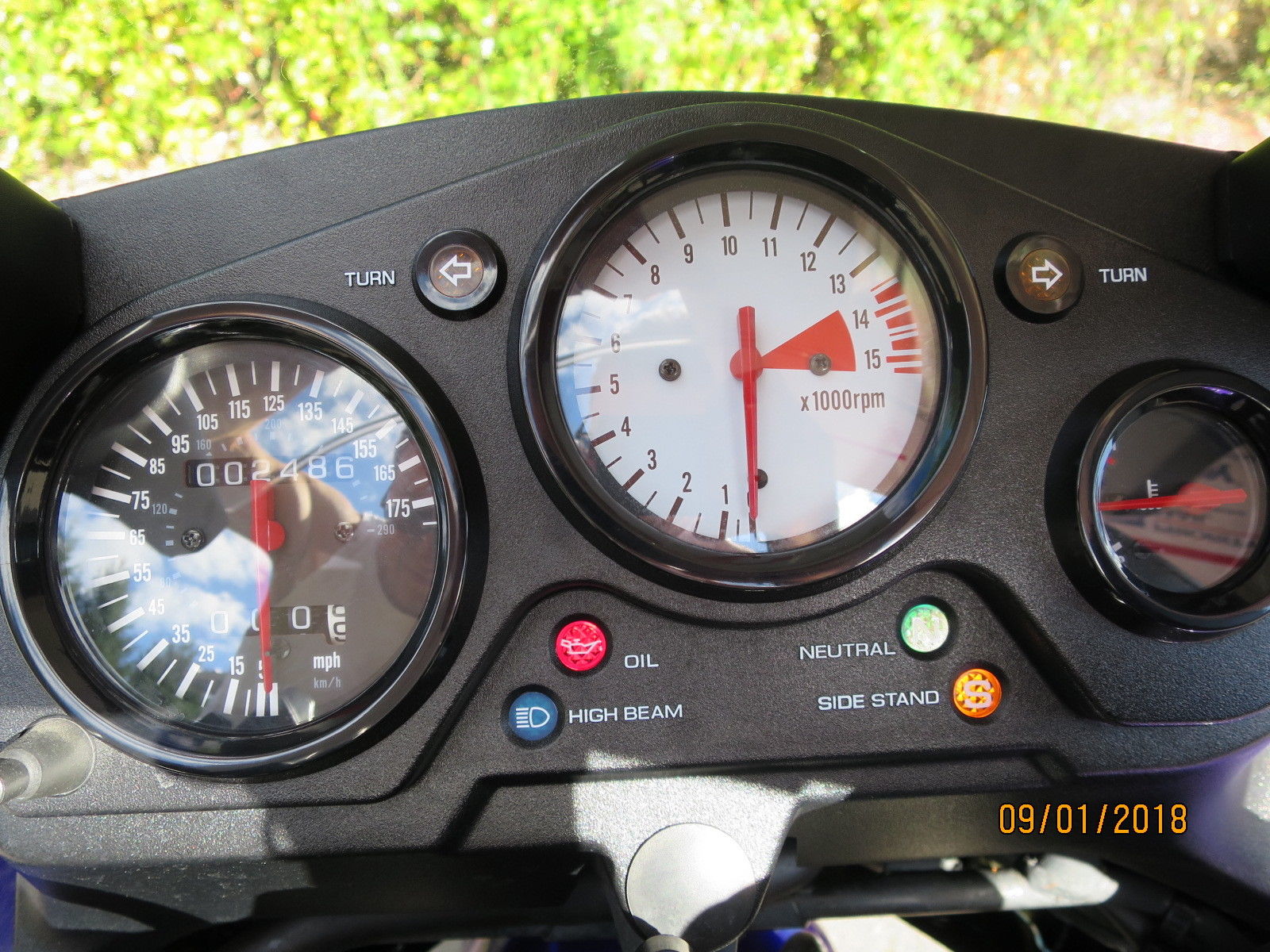 Joe Camel – the cartoon spokes-animal mascot for Camel cigarettes (owned by R. J. Reynolds Tobacco Company – who also owns the Lucky Strike brand) – was the basis for the Smokin' Joe's racing livery. This "smooth character" festooned both the race team as well as this replica model. This is usually the area in the post where we say how this Special Edition bike is different than the standard model that you could buy for less dosh from any dealer in the country. But really, Joe Camel stickers and the purple paint scheme is all that there is to this particular model. The rest is pure, stone stock, Honda CBR600F3. That is not a bad thing, as this is a very well regarded model that lived in glory though 2006. The name made a resurgence in 2011 – and continues to this day – however these models are considered the same line in name only.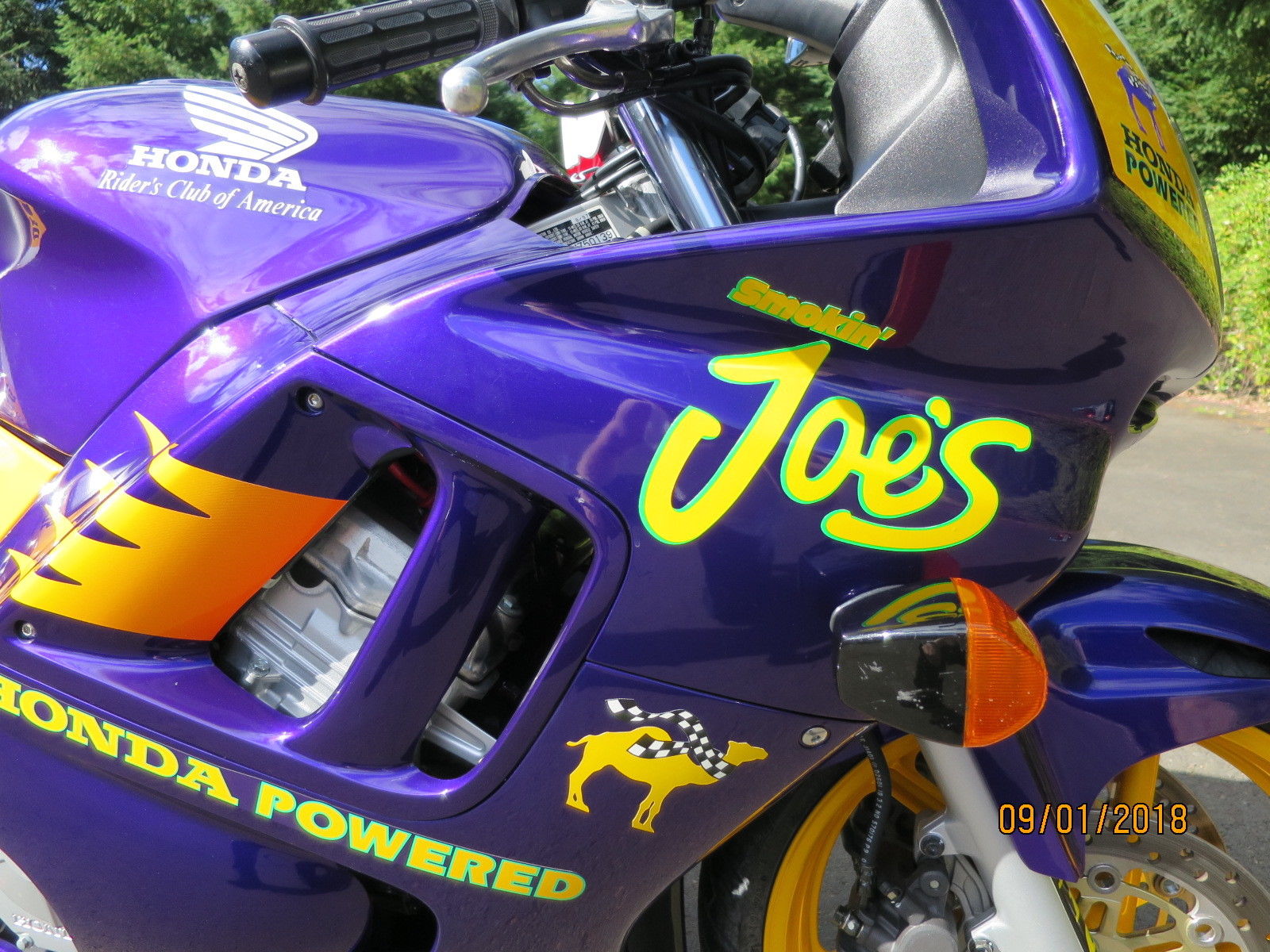 From the seller:
1998 Smokin Joes – CBR-600 SE – Race Replica

Purchased from original owner – I acquired the bike 12+ years ago – The Owner was an Helicopter Mechanic.

Mechanically And Cosmetically this bike is a 10.0 Out Of 10. Excellent condition for a 21 year old ICON in the Motor Cycle World. I want to place this bike with the one serious collector who understands what it is and appreciates it's excellent condition.

I've posted as many HD pictures as ebay allows.

If you're a serious buyer and need pictures of something else – you can ask.

It has been perfectly mothballed & stored in my museum over last 12+ years.

This Motorcycle is titled in Oregon. Totally stock other then a little tail clean up – The bike comes with ALL The OEM Tail Parts Removed For The Tail Clean-up. If the winning buyer wants them you'll need to work out with your shipper having them come with Bike in a box when shipped – OR – I can package them up for you but you'll need to cover the shipping costs.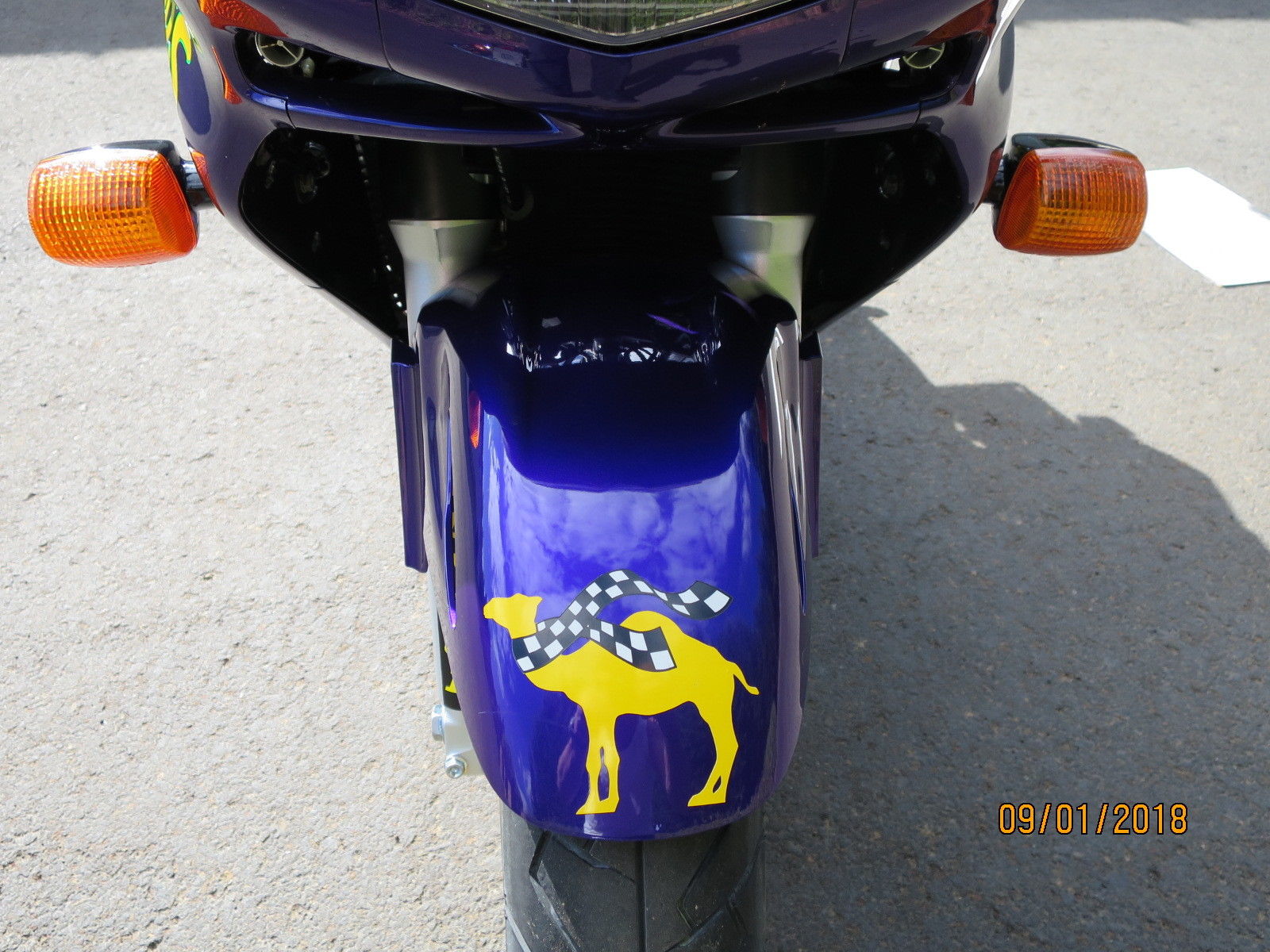 The SJ model is a unique addition to the CBR600 lineup. This is a two year only motorcycle, but unlike other limited editions this was not a contiguous offering; it was only available in 1996 and 1998. Available in North America and Australia, there were a reported 500 units of the 1996 bike, and 1,500 examples of the 1998 model imported. Those numbers qualify this bike as rare, although many will point out that these are really just "kit" bikes; new fairings and stickers result in yet another SJ replica. As a result, there are more than a few faked Joe Camel Hondas floating around. This does not appear to be the case in this instance, however all SJ bikes can be verified through the VIN sequence. As always, RSBFS recommends interested buyers to do the requisite homework.
Values for Joe Camel scooters have not exactly skyrocketed. Today the whole concept of an animated mascot hawking addictive cancer sticks seems distasteful, at best. With most alcohol and tobacco advertising banned from motor sports, this replica represents a different era and a very different palette. Sporting fewer than 2,500 miles and claimed to be a museum-quality example (although the Micron pipe looks oddly out of place on a Yosh-sponsored bike) the opening ask for this particular bike is a strong $5,995 (no reserve!). For those who are willing to forego the auction and must have it right now, the BIN stands at $7,750. Those are big numbers for a relatively standard CBR600 that failed to generate any serious collector value. This bike is clean enough to be worth a look (check it out here), although the auction has had no action as of yet. Is the Smokin' Joe's Racing replica a legit RSBFS model, or just the work of a colorblind paint sprayer? Jump to the comments and let us know. Good Luck!!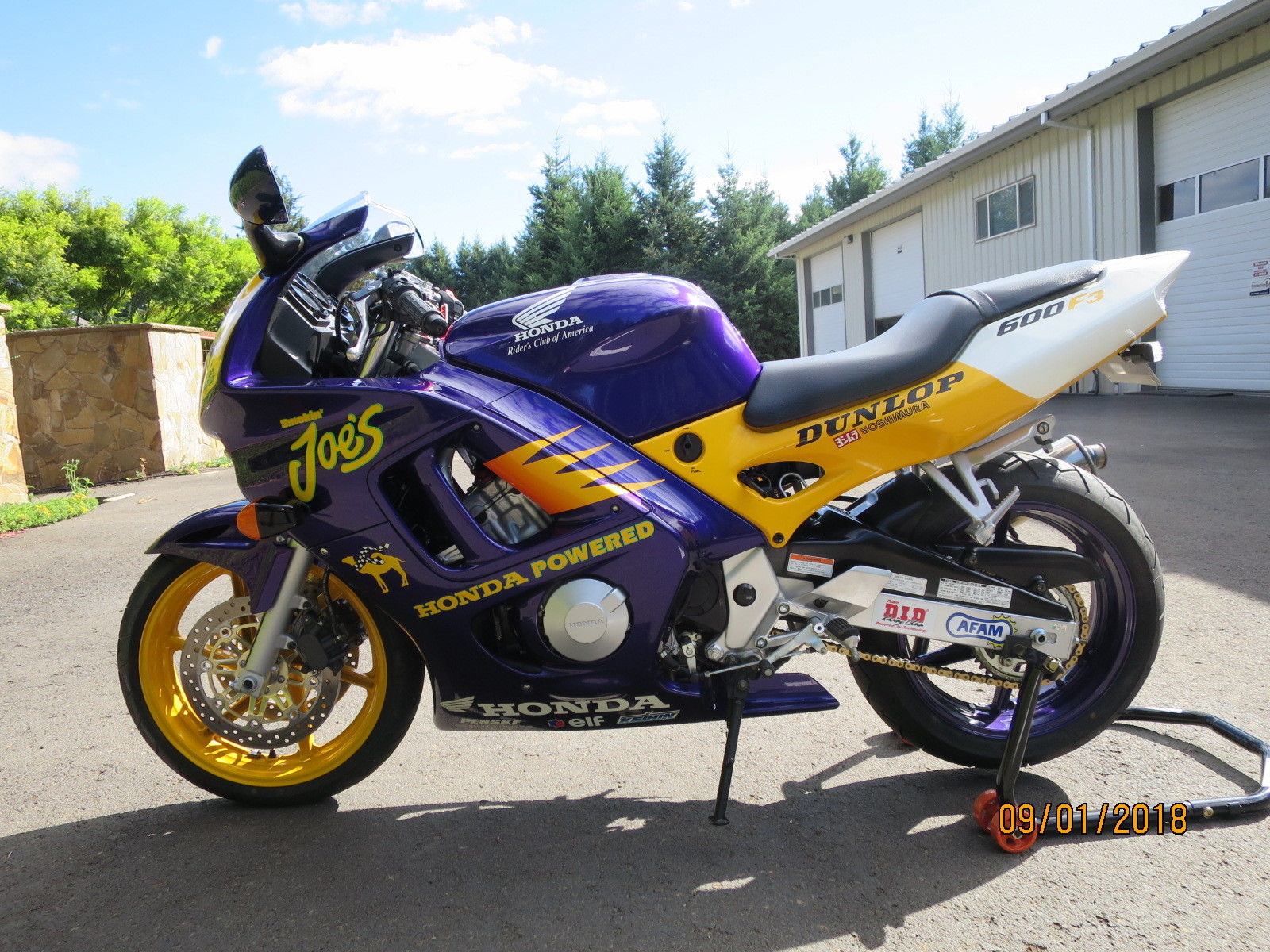 MI