Here's the latest from our sister site, ClassicSportBikesForSale.com
Have a great weekend everyone,
dc
Let's get things kicked off with this cool 1975 BMW R60/6 Polizei that sold for a shade over $7500.
---
Available right now is this Honda CB350F GP Replica, which is wearing an $8800 buy-it-now with 5 days remaining.
---
This lovely 1969 Norton 750 Commando Fastback failed to sell with a starting bid of $8900 and a buy-it-now of $9900.
---
This unusual yet very clean 1971 Honda CB750 sold for just $2920.
---
This 1979 Honda CBX reached a high bid of $10200 but failed to sell.
---
These vintage two stroke projects, a TZ125 and a TR2 race bike, sold for $11,100!
---
This 1983 Moto Guzzi LeMans III has a little time remaining with a current winning bid of $4999.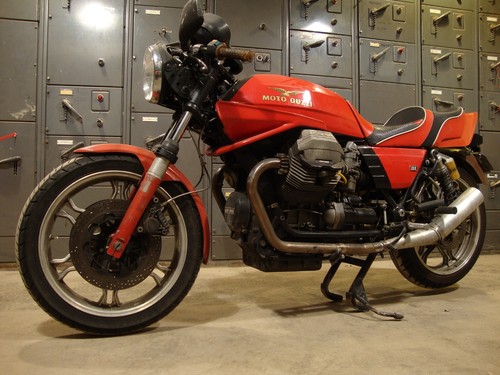 ---
And finally a reader ride, this 1975 Honda CB400F is available in Los Angeles for $4700.