– At least in the seller's Cape Town home.  This low-mile Katana is an excellent original and unusual -SXZ variant that was only offered south of the equator.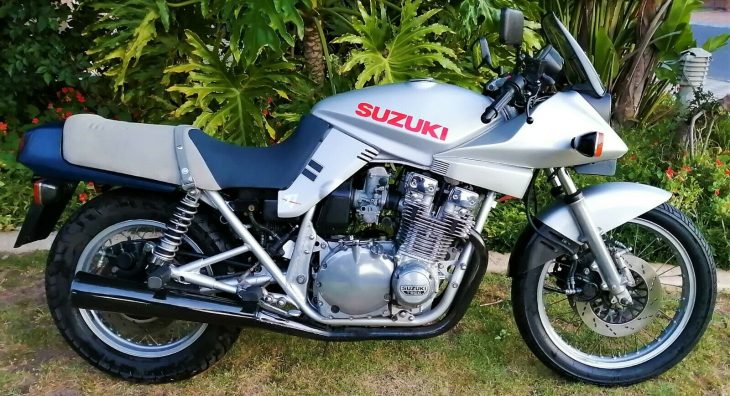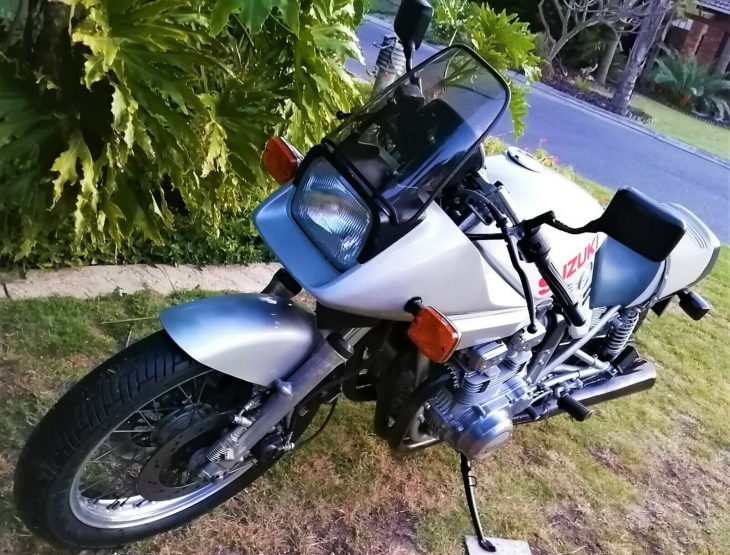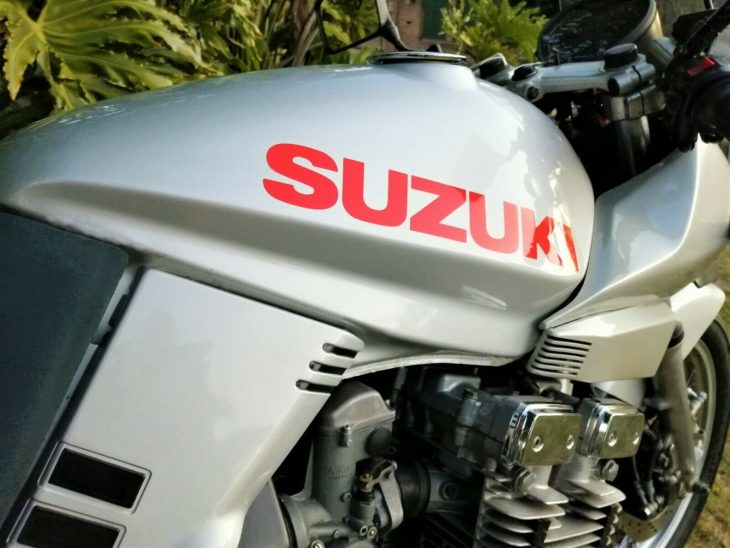 As 1980 approached, Suzuki was having its way on the track and in the showroom, and the SXZ was specified by the New Zealand importer to homologate the model for racing down that way.  Beside the radical look of the Hans Muth design, these Katanas came with spoked wheels ( 18-inch rear ), bigger brakes, carburettors and exhaust, and performance camshafts.  Actual tech for the time meant air cooling, right-side-up forks, and twin shocks.  Even with power bumped up from the usual -S's 111 hp, the 500-plus pound dry weight was undeniable.  But it made for a great endurance racer and GT.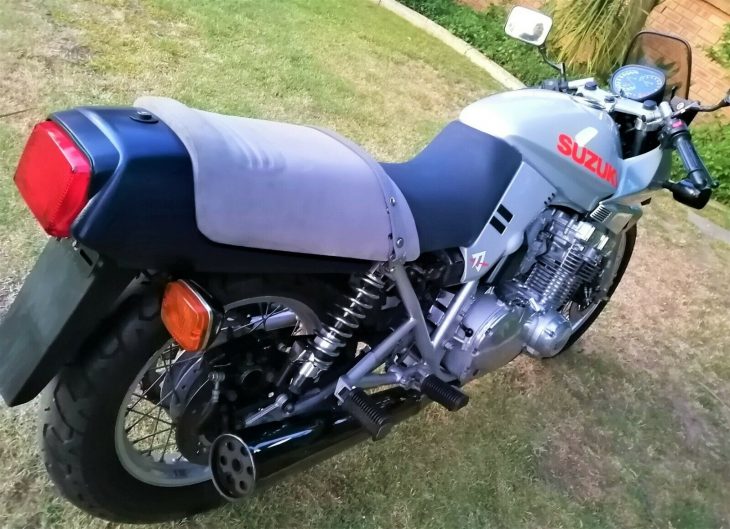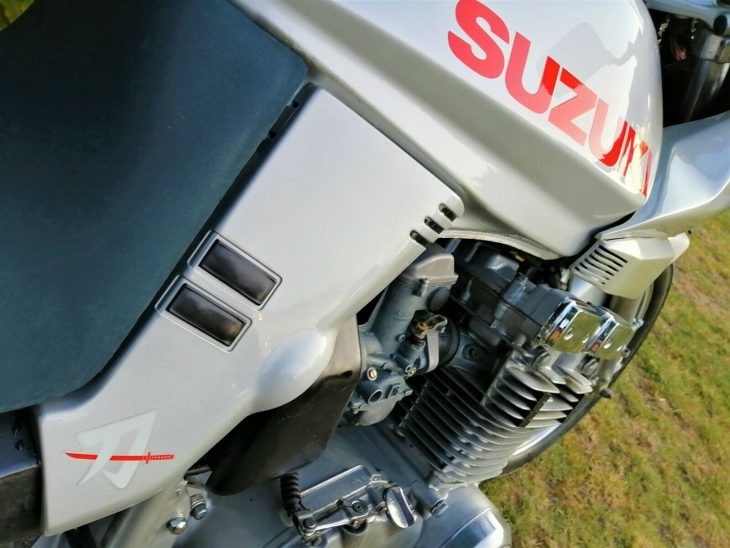 This owner has had some knowledge of the SXZ's special lineage, and preserved it beautifully.  Some close-up details would be nice, but metals and finishes look close to faultless in what's shown here.  Most bikes closing in on their 40th birthday have had some degree of customization, but this Katana is very original.
I am the second owner of this very special Katana for the past twenty-six years.

The mileage is low for the age of the vehicle.

In total, she has done just over 17,000 Km (10,493 miles) of which I have done about 7,500 Km (4,630 miles) during my 26 years of ownership.

She is in mint condition, well maintained and recently serviced.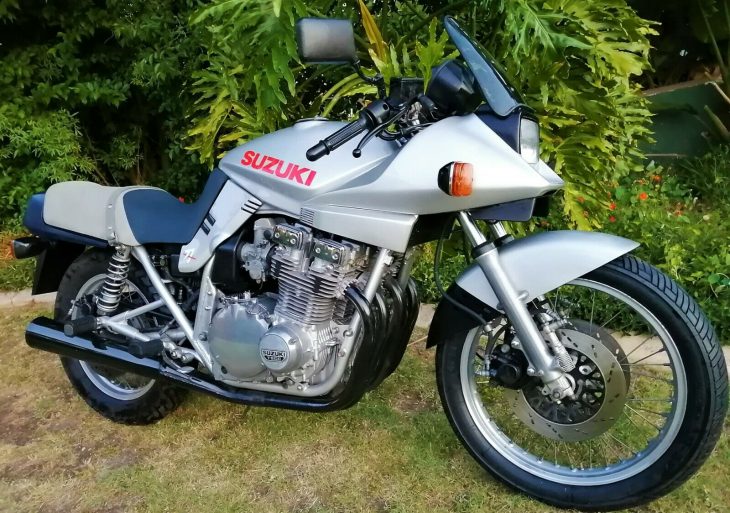 The factory's change to an 18-inch rear wheel is puzzling, maybe it was deemed the easiest way to increase ground clearance and decrease the rake angle, lending more quickness to the steering head.  The up-and-coming GSX-R put the kibosh on the Katana's racing career, but the model has had a lasting impact on Suzuki's stable, being revived this year as a 2020 model.  For a fan with the time and resources for an international purchase, this looks like a special opportunity.
-donn