Even at the bottom of Ducati's sportbike range for 2009, the 848 had what would've been superbike performance just a few years back.  Without being an S or limited edition, this plain vanilla 848 seems like a stone-ground vanilla, hand churned into a beautiful sundae.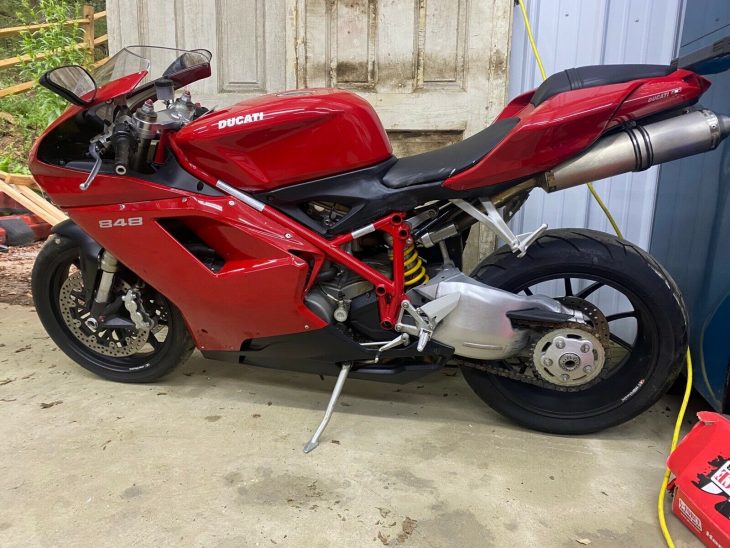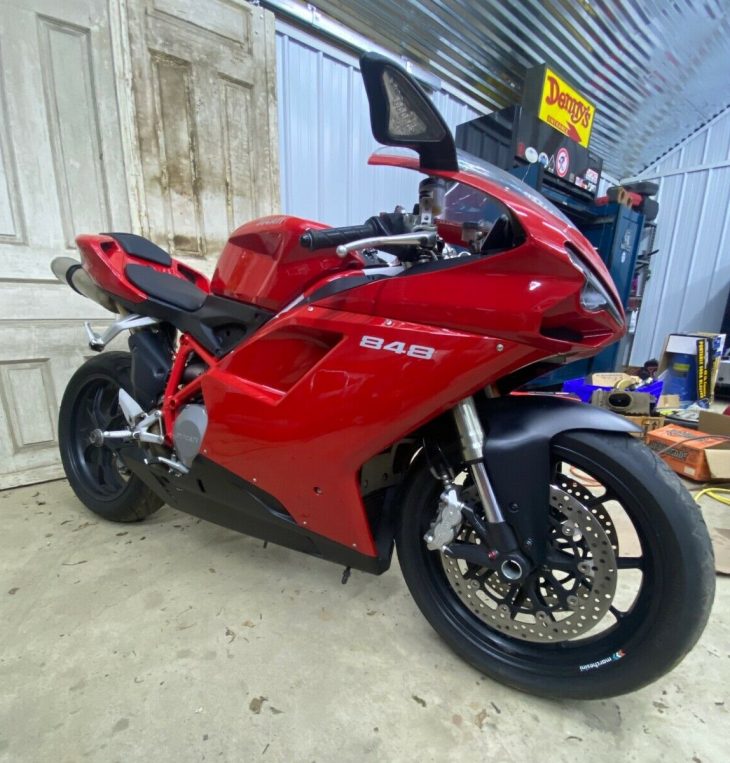 Even more than earlier supersports, the 848 shared so many part numbers with the 1098/1198 that one could debate whether it was gifted the leading edge engineering, or maybe subsidized the superbike development.  Weight was reduced right at the crankcase level, with a vacuum casting that saved 3 kg of engine weight.  Marelli EFI points down elliptical throttle bodies, controlling 134 hp and 70.8 ft.-lbs. torque.  Trading the dry clutch music for lightness and reliability, the wet clutch hooks up to a close-ratio 6 speed.  Showa dampers are in the supersport budget but still fully adjustable, and calipers have radial mounting points.  Overall the package tipped the scales at 370 lbs. dry, with aerodynamics allowing a 160 mph top speed.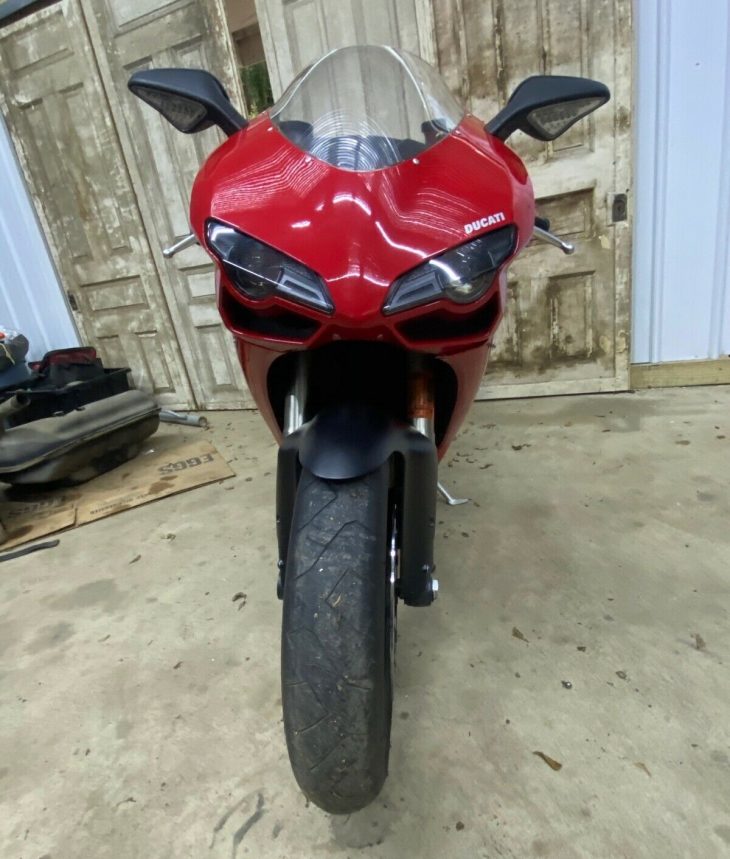 Rather limited photos and history here, but the 848 does have low miles at 5,279, and likely needs the initial valve check and timing belt service.  Definitely overdue for tires.  Interested buyers will have to factor those into the buy-it-now and maybe get more photos and records before pushing Make Offer.  Just a couple of notes from the eBay listing-
2009 Ducati 848 is an original. The owner has had it for 2 years. The vehicle runs great and is not regularly ridden.

 

Original Ducati 848 with low mileage and no flaws or defects. Runs great and has a clean title.
The 848 benefited from the return to the classic side-by-side headlight design, as well as the testastretta engine with 7,500-mile service intervals.  More often seen on our pages in Nicky Hayden edition colors, the intro model is identical mechanically.  Without the superbike cachet and advanced electronics aboard the superbike, the 848 might remain reasonable even in this sellers market.
-donn