It looks like the mainstay of  grey market bikes is back.  It seems like we had a good six months go by without any really nice, titled RS's for sale.  Just this week, two nice examples have popped up for sale.  There is no mention in the auction but this looks like a converted cup bike.  I don't see that as a detraction.  Just means you get the simpler paint scheme and give the wear and tear a good look to make sure it matches the mileage.  The photos seem to show a well cared for stroker.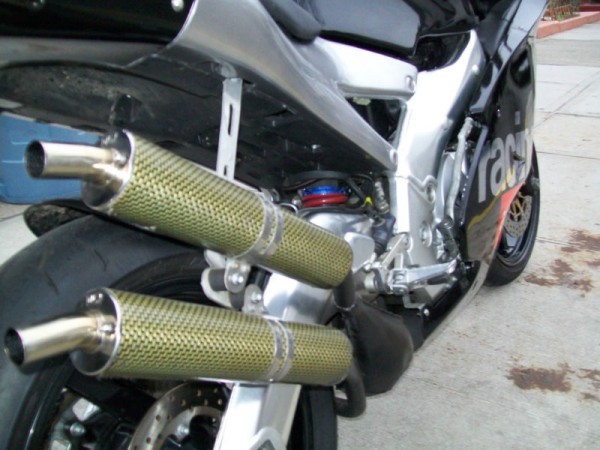 Speaking of wear and tear:   mileage is only 2100 miles.  You guys know the drill; Suzuki engine, Italian frame, blah, blah, blah.  All you need to know is it equals F U N.
What is there to to discuss? Absolutely nothing in my opinion. It has what most buyers are a looking for:  a title, low miles and near stock condition.  If you've been looking for an Aprilia it might be time to step up to the plate.
Ian