Mike wrote this a couple days ago based on the information available. The listing has since been revised to note that it is not in fact an S1. -dc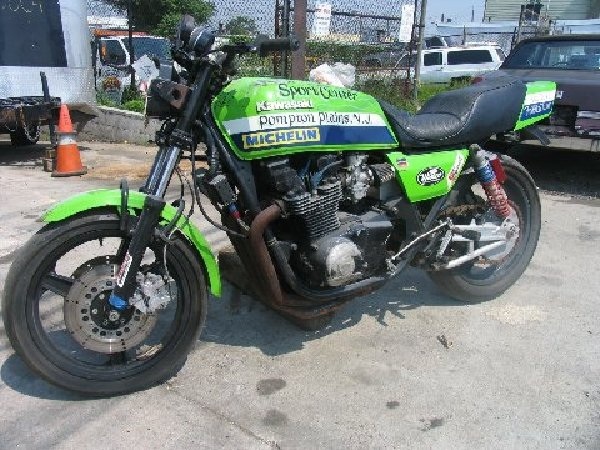 If you are not sure what you are looking at, it would be best for you to start here. That post from Ian portrays a museum-quality S1, and is one of the most popular posts and FaceBook entries in RSBFS history. Ian nicely outlines how the S1 is essentially a pre-homologation Superbike, offered in limited numbers for race teams and well-heeled privateers.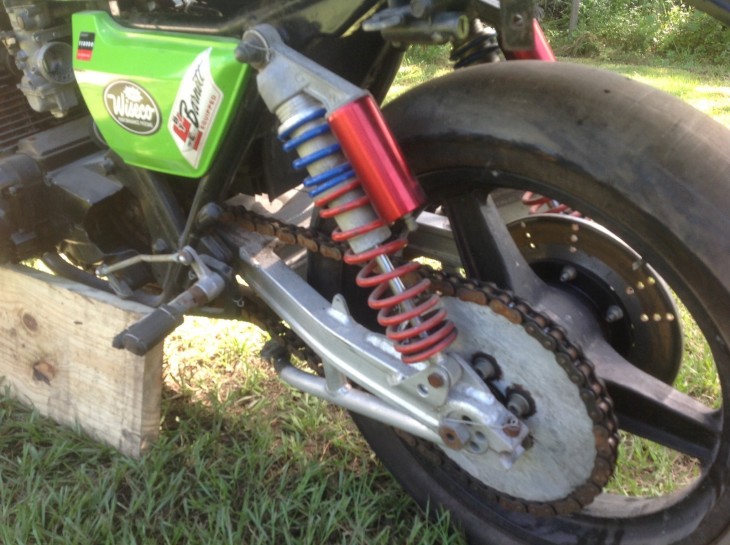 Unlike Ian's earlier S1 find, this one is not exactly pristine. It carries with it the patina of age, of modification, and of neglect. The pictures are far from high resolution. If it is a true S1, then it is historically significant and a rare find. It is far from perfect, which will take away from the value, but may yet reveal nuggets of uniqueness that a collector would be willing to pay for. If you are looking for an S1 to ride, you have some serious work ahead of you. Read on.
From the seller:
New Jersey find now in Florida , I have kept this bike as I found it years ago…..it deserves to remain like this as a piece of history…….we've all heard the stories of these ending up back in JAPAN, and its true…..but if you are a road race bike collector or racer in the vintage class either here in the U S or Down Under, or our friends in Europe and don't forget the friendly Asian men who started this all then this bike is worth a look. Full race prep engine by Vance and Hines who actually owned 7 S1 bikes ! They purchased them directly in the late 80's in a bulk purchase, where are they ? ? True. The dealership on the tank is still in business today but like others have merged with the other brands and have moved to a larger facility still on Rt23 today. Pics are of the day I got it, I will be taking it out of storage this weekend and will have many pics to view.

To the owner of the S1 on ebay and to the bidders of that bike……I am aware of the value and condition of #0000070, and I know that bike is Museum bound and rightly so, but how cool would it be to have this race proven, race driven bike right next to it in a collection ? Wish I could. Thanks to all……
This auction is either very coincidental, or this seller had the business acumen to list his bike after the first S1 crossed the block. The "museum-bound" bike auction is currently above $65,000 and the reserve is off – so that mint racer is going to a new home. Current value for a rather worn and undocumented S1? Current bidding is in the $3k range, with reserve still in place. According to the seller, this is bike Vin # 0000037.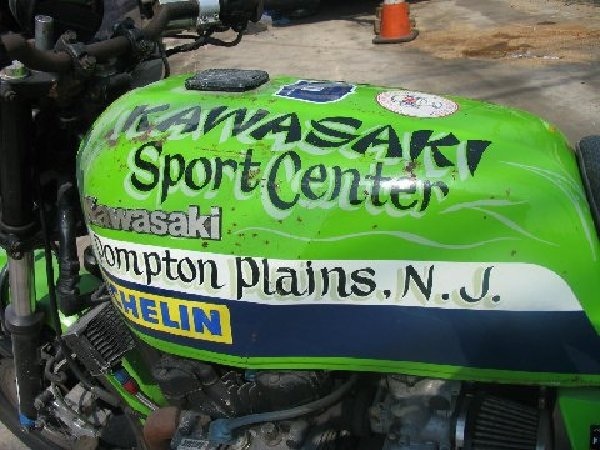 These two auctions present a wonderful opportunity to see both sides of a factory racebike story. As always, we urge RSBFS readers to do their homework and due diligence on any rare or limited production motorcycle. Check out all of the auction details here, and then let us know your thoughts. Basket case, or gold nugget in the rough? Is this something on your bucket list? Let us know!
MI