Ah, the Turbo wars of the early 1980s. The best of the bad old days, when manufactures jumped on the technology bandwagon in the search for 1,000cc HP from a midsized motor. All four of the major Japanese brands offered a Turbo bike for at least 1 or two years, and perhaps the most rare of those was the Suzuki XN85. Pattered after the mighty Katana in design, the XN85 was both advanced and avant garde combined with a healthy dose of existing reality.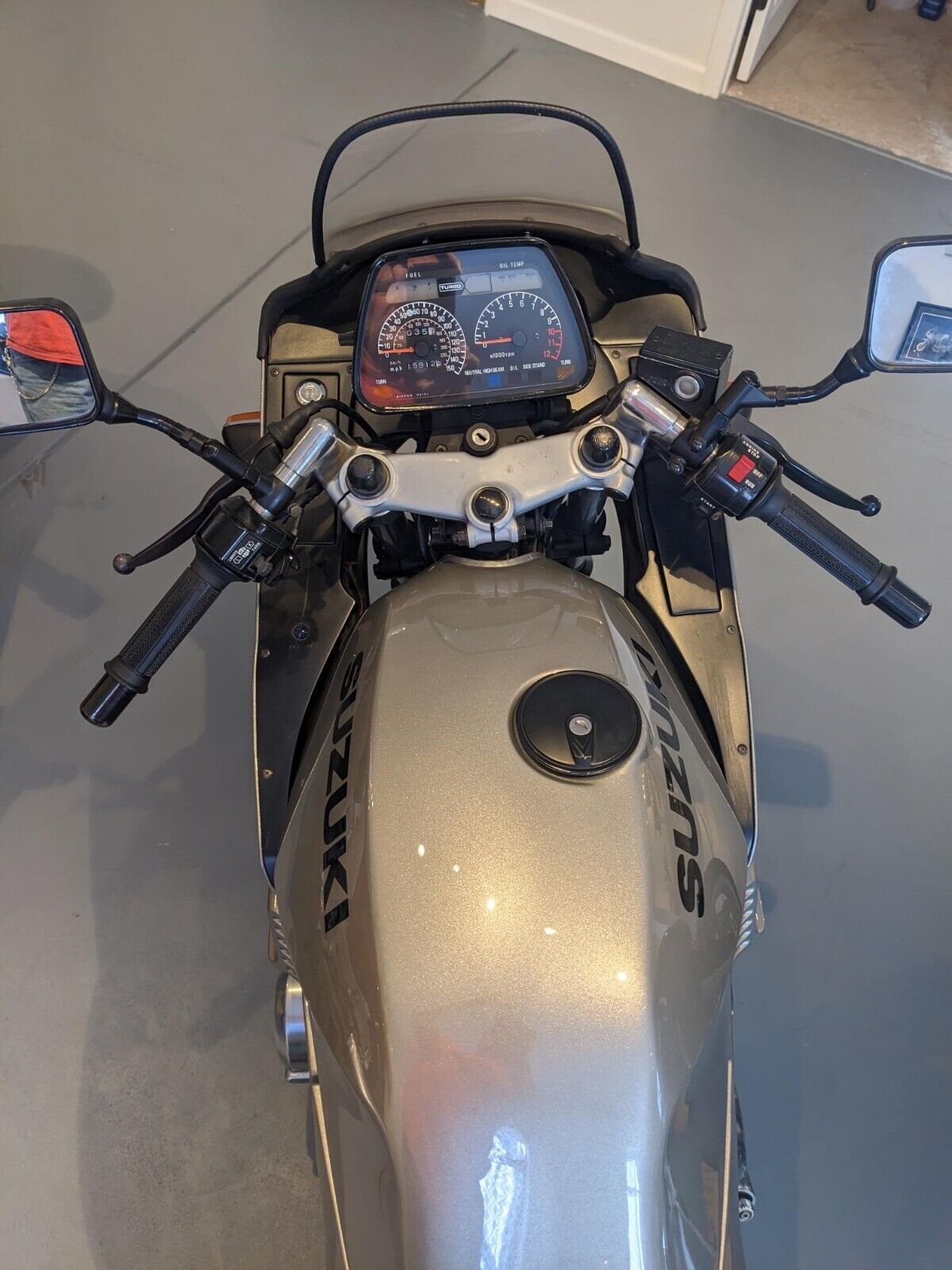 Powered by a 650cc inline four cylinder with air cooling, the XN85 pioneered the air-oil cooling technology that would make the revolutionary GSX-R750 a possibility. It also relied on computer controlled fuel injection to help manage fuel levels at boost, preventing a catastrophic meltdown by avoiding lean conditions and detonation. A Full Floater adjustable single shock rear suspension worked in conjunction with the anti-dive front fork and 16″ GP-inspired front wheel to create one of the best handling motorcycles of the era. It also had more "Turbo" stickers than you could throw a stick at, just in case someone glanced at the bike from an angle and could not instantly identify it as a turbo-powered machine.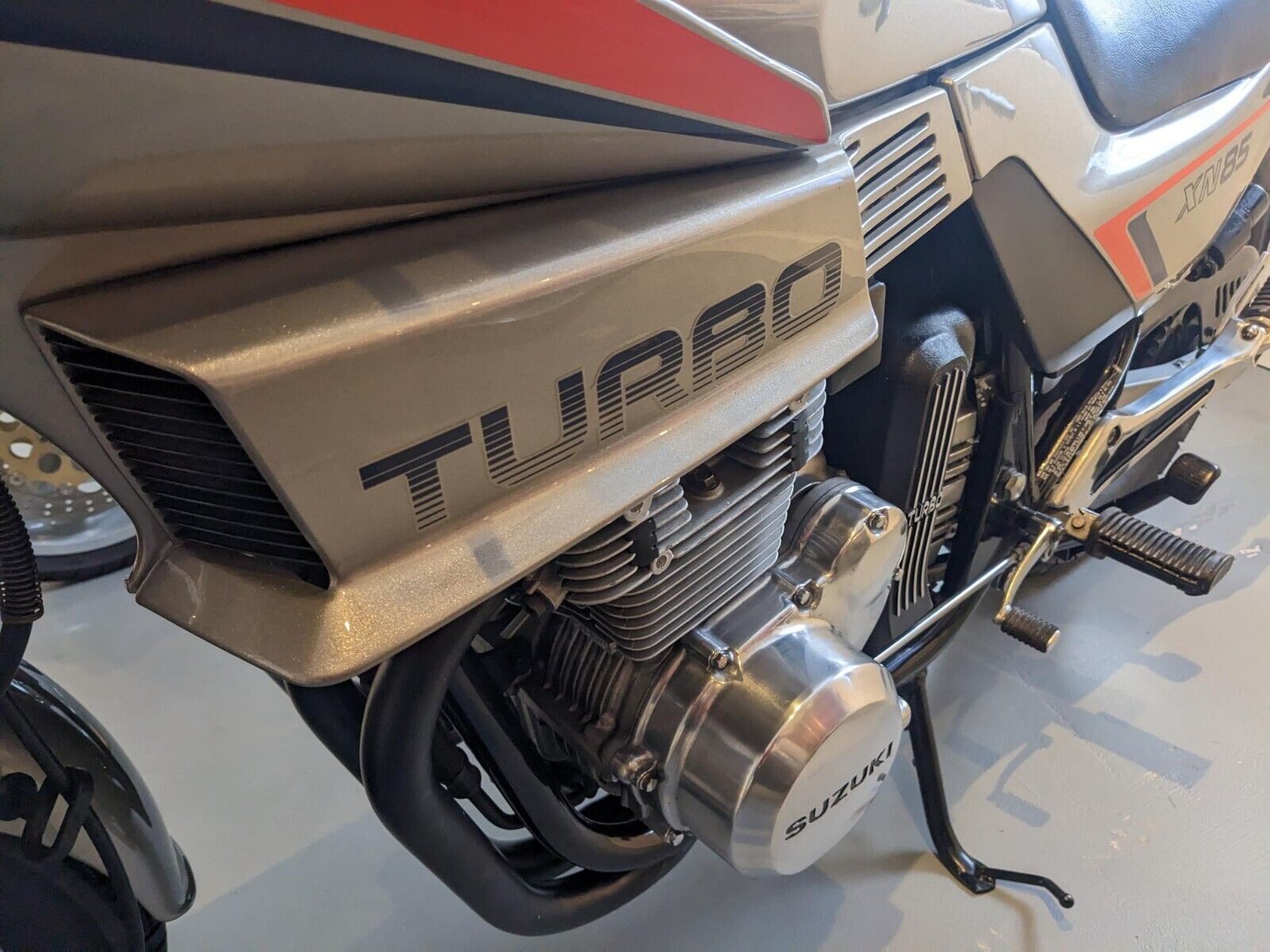 From the seller:
1983 Suzuki Collector condition!
Comparable to, but much more rare than, Honda CX 500 Turbo, and Yamah Seca 650 Turbo, and Kawasaki GPZ 750 TurboONLY 1,153 EVER MADE BETWEEN 1983 and 1985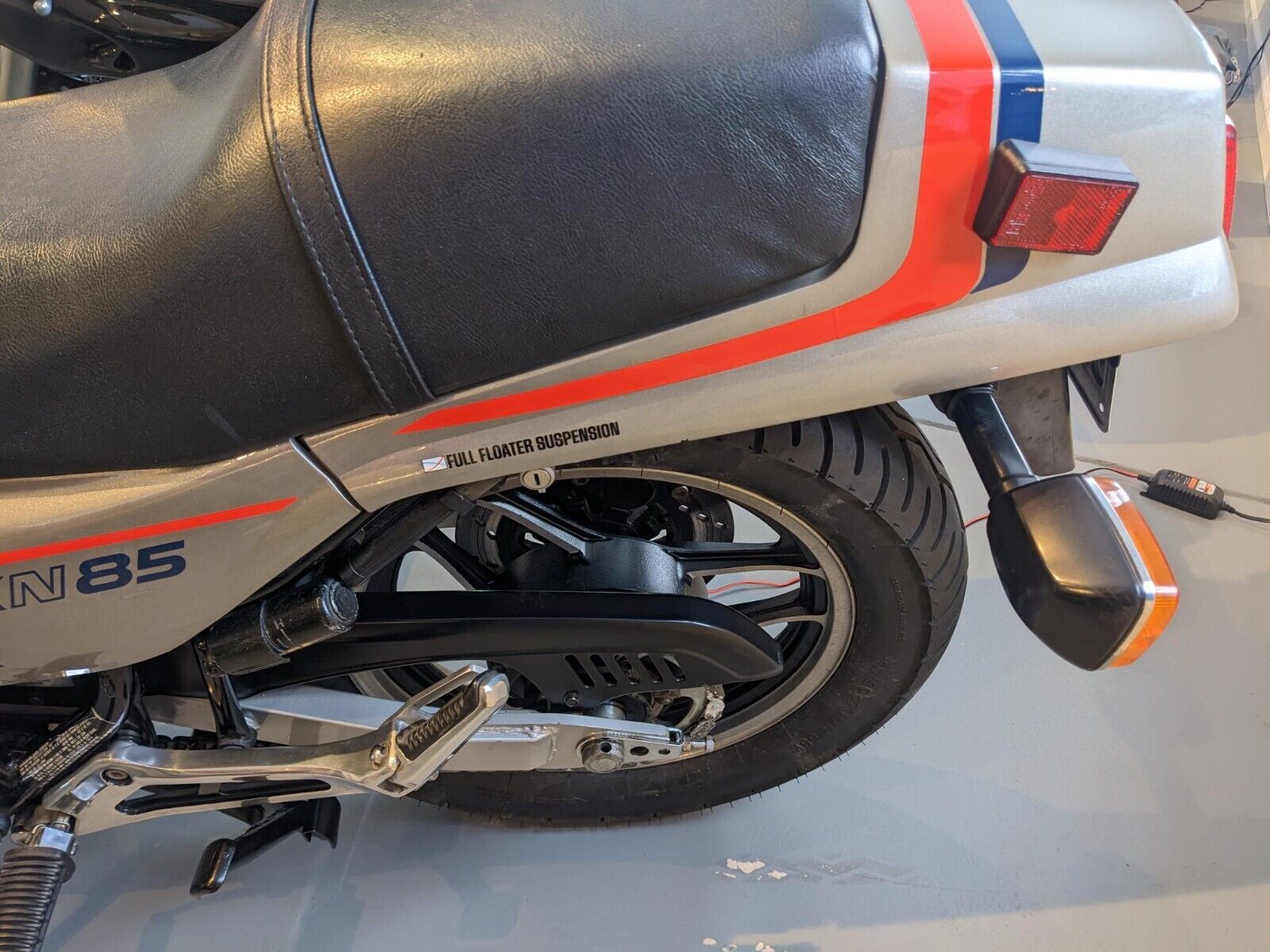 The XN85 was named due to the HP levels attained (presumably at the crank). Unlike the Kawasaki GPz750 Turbo that came out 2 years later, the Suzuki was not the fastest at the dragstrip. But unlike the Honda and Yamaha turbos, this was a real sport bike meant for hard cornering and general mayhem. To that extent, the Suzuki Turbo was a winner – except it wasn't. Like all Turbo bikes, the XN85 was heavier, more complex and much more expensive than other models with comparable (or better) performance. Sales lagged from the onset, and got worse from there. Today this is a collector's item in a relic sort of sense; there were not very many to start with, today there are even fewer left.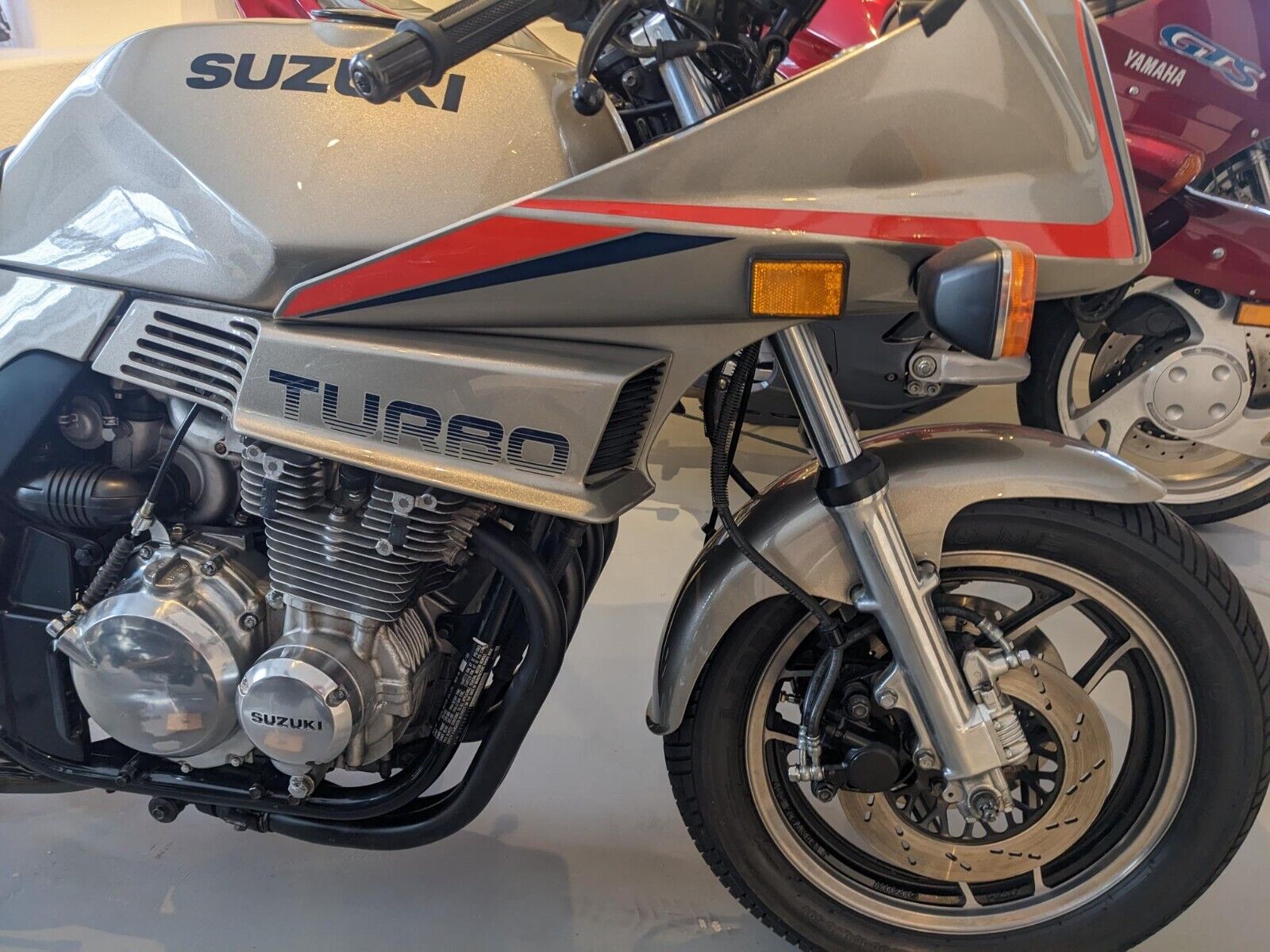 This auction has nearly run its course, with a lone bid at $8,000 US. This is higher than we typically see for these bikes, but most rare items do rise over time. There are 15k+ miles on the clocks, and the bike is located in Colorado. Check out all of the details here, and Good Luck!!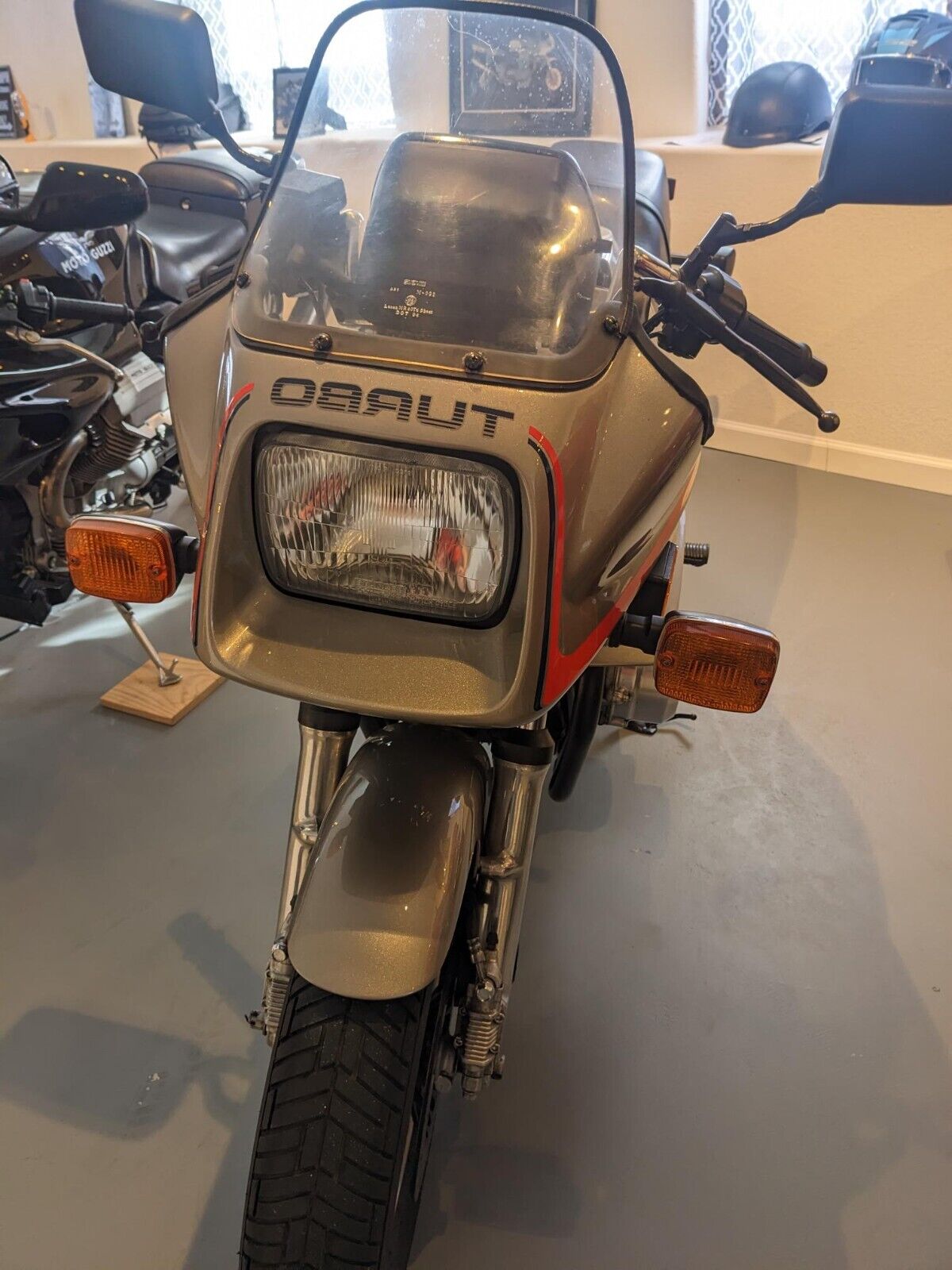 MI