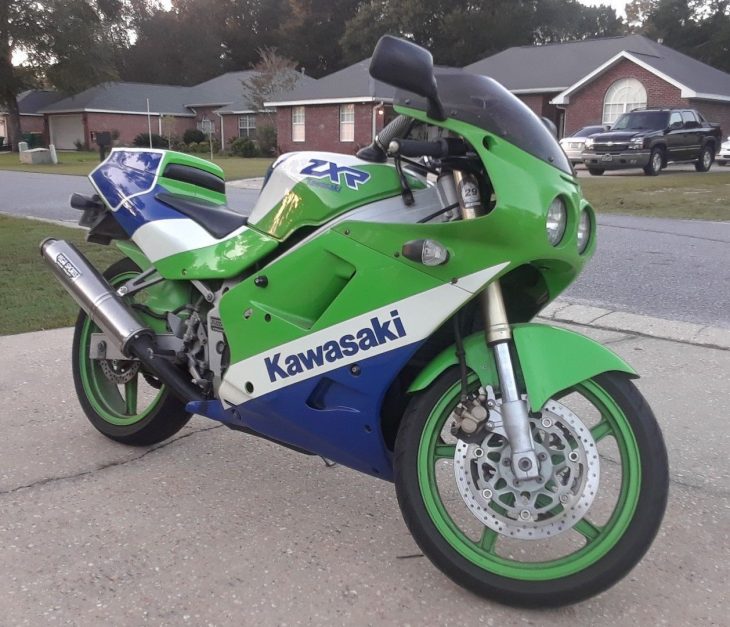 A small-displacement motorcycle with a four-cylinder powerplant like this Kawasaki ZXR250 really makes no practical sense: singles and parallel-twins are simple to manufacture, inexpensive to maintain, easier to package, torquey, and fun to ride. Up to a certain size, where the weight of a single piston and connecting rod create unacceptable vibrations that irritate the rider and tear the engine apart from within, they really just make sense, which helps to explain the popularity of single cylinder powerplants for smaller, or entry-level machines.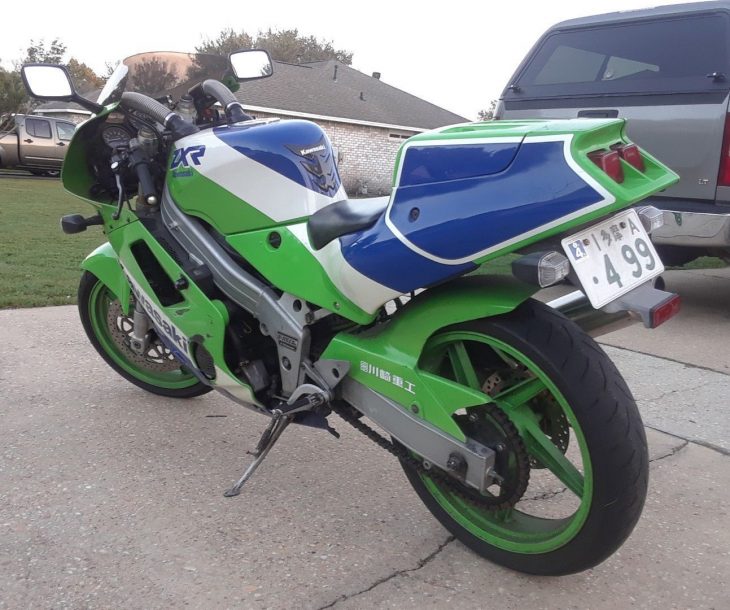 But the ZXR250, introduced in 1988, wasn't really an entry-level machine. It was intended for markets where experienced riders were limited by laws and heavy taxes on larger displacement machines. Riders that might want a more sophisticated machine, and were willing to pay additional costs in terms of purchase price, maintenance, and reduced fuel economy. What they got in return was a big bike experience, just without all that pesky horsepower…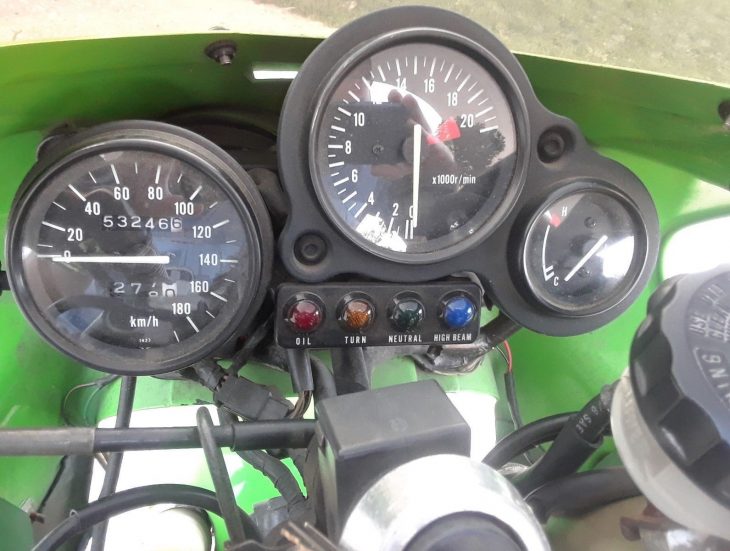 The tiny, Swiss-watch marvel of an engine in the ZXR250 displaced just 249cc, but still had four cylinders, dual overhead-cams, and sixteen tiny valves. The bike produced a claimed 45hp, with a paltry 18 ft-lbs of torque from just 15 cubic inches, enough to push the 311lb machine to 124mph. Notably, the bike could scream along happily up to 19,000rpm, a big selling-point for fans of rev-happy engines. The rest of the spec was up to big-bike standards as well: a aluminum beam frame and a set of upside-down forks, something that was pretty uncommon for sportbikes, especially smaller machines, prior to the 1990s.
From the original eBay listing: 1989 Kawasaki ZXR250A for Sale
1989 Kawasaki ZXR250A Japanese Import Rare
42hp Inline 4 250cc 4 Stroke 19000rpm Red line
53000kms Runs and Drives great.
Forks have been rebuilt, brakes have been serviced, carbs have been cleaned and serviced with bigger jets, spark plugs and wires have been replaced, speedometer cable is new, has clear turn signal covers, has a rare rear seat cover but still has rear seat underneath, has a smoked windscreen, adjustable brake and clutch levers, and a Vega Sports muffler, comes with a Daishin Racing full aluminum pipe very light. Left side has some scrapes on fairing but doesnt affect anything. Registered and clean titled in Florida.
Motorcycle is pickup only. Sold as is.
Photos show the bike fitted with Japanese plates, which I'm assuming is in lieu of blocking the Florida plates with tape or a thumb or something. It's a bit dirty [see wheels] and there is damage to the left side of the bike as described by the seller, but looks complete and is otherwise very sharp for a nearly 30 year old machine. Obviously, a 250cc four cylinder sportbike is more a novelty than anything else, especially here in the USA where cheap speed is the order of the day. But as long as the price is right, I can completely see the appeal: being able to just pin the throttle everywhere, all the time, without tripling the national speed limit or riding with suicidal abandon is pretty cool. I'm a big fan of the "slow bike fast" thing and with a $5,000 Buy It Now price, I think this will likely find a buyer.
-tad