The European vacation winds down at the Salon de la Moto de Paris - dc
First week of December, my wife and I tagged along with another couple who were shopping antiques in southern France and Paris, and I took a couple of time-outs to explore the motorcycle scene, at dealerships in Avignon ( about 100 miles north of the Mediterranean ) and thanks to RSBFS, scored a media ticket to the big French motorcycle show in Paris.  Mostly pictorial, I have a couple of observations about the European bike market and our own, please enjoy...
Thought we might make it to the show Friday evening, but real life intervened and we went Sunday, the last day of festivities.  Remind me to attend the media day next time, as the crowds made it alternatively joyeaux and unbearable.  We hobbled right up to Pavilion 8 which had the press office ( they supplied a nice lanyard and a rest stop ) and better yet the Ducati array.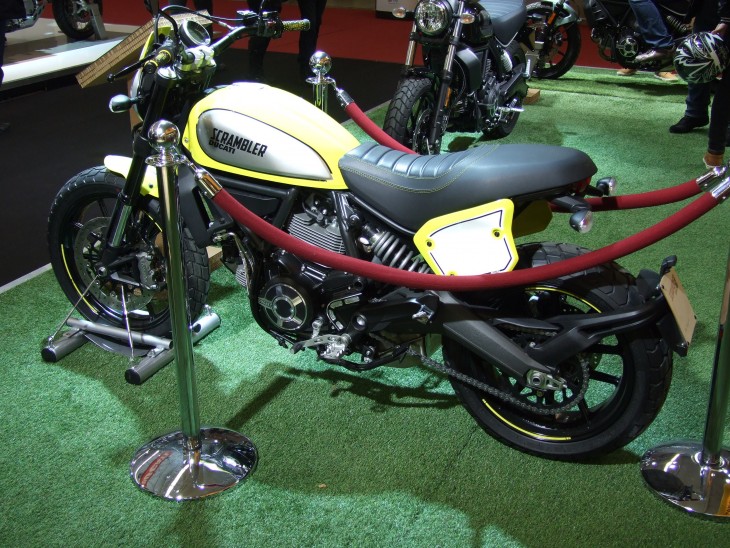 Four of their new 400 Scrambler were prominently displayed and looked perfect for a Sunday morning.
MV Agusta was around the corner and showed their gorgeous WSBK replica 675 and 800 triples.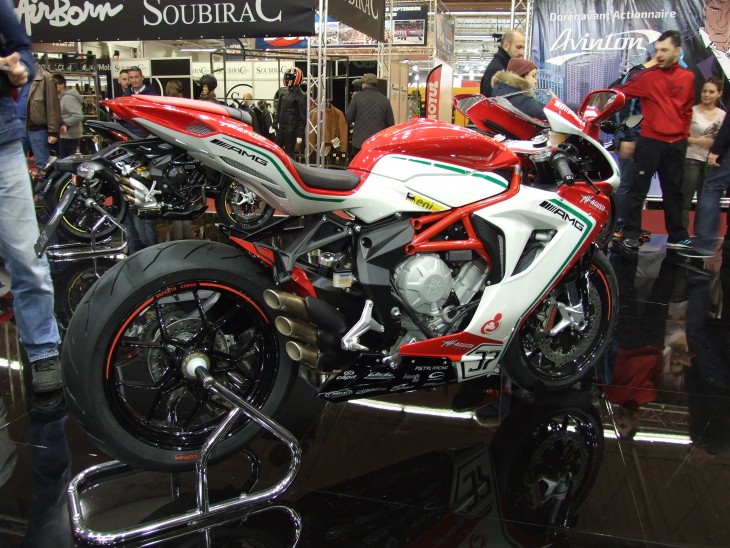 Due to progressive licensing, most full-line manufacturers have a 125 racey replica, and it was almost impossible to get near them.  Couldn't even get a picture of the Yamaha, reputed to be the best of the bunch.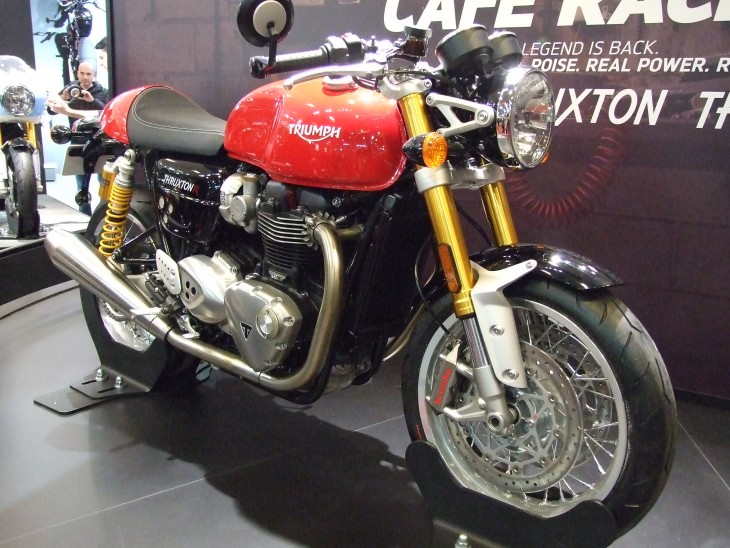 Trending massively is the retro-naked, just about all manufacturers have jumped on this bandwagon, Triumph even has their own Scrambler, hooning Ducati though I suppose they did start it all back in 1964.  Their new twin looks old but is water-cooled and fuel injected, balance-shafted and disk-braked.  Maybe you can keep a sandwich in those fake Amal carbs.  Yamaha displayed their 125's from back in the day and last week.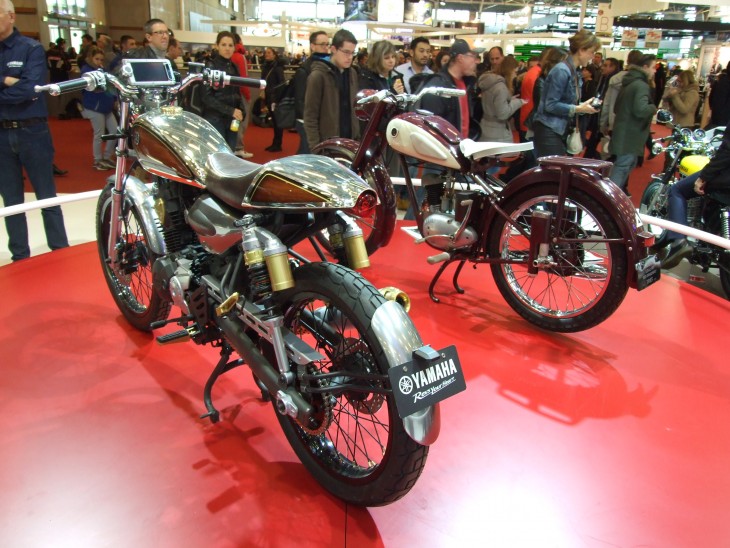 Royal Enfield has been waiting 40-odd years for the Scrambler revelation.
A lot of just-retired and last year's race bikes to drool over.  I believe Moto 3 above and WSBK below.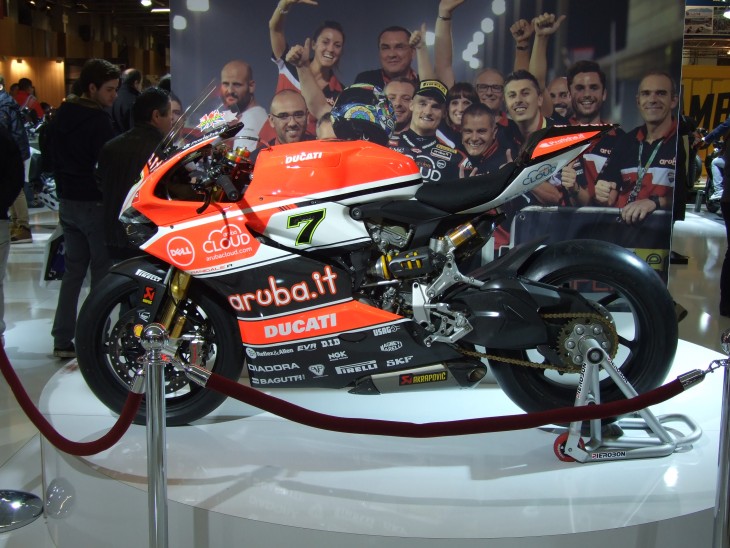 Big and small makers showed electric machines, hoping the KTM's arrive stateside soon.  Most cost more than you would've thought, 15K Euro-ish.  Below, the Harley LiveWire.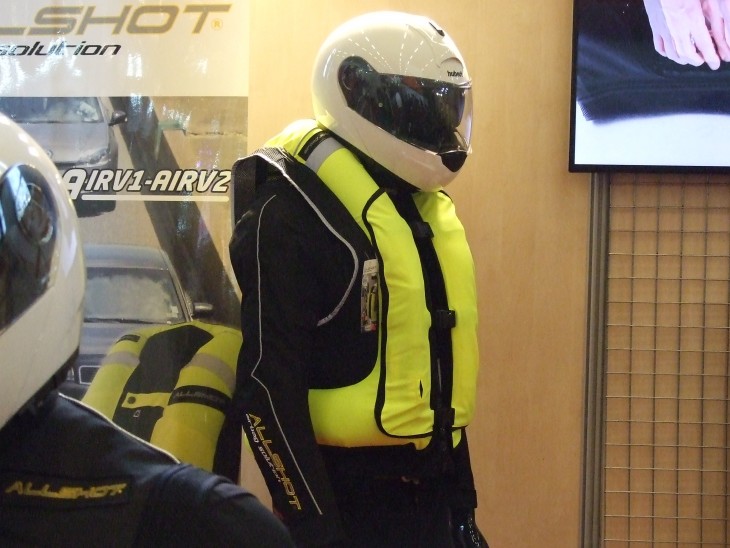 Several different booths had air vests and jackets, some with lanyards and a few with accelerometers.  Could make a nice save I think.  The one below looks black by day but is retro-reflective under the flash.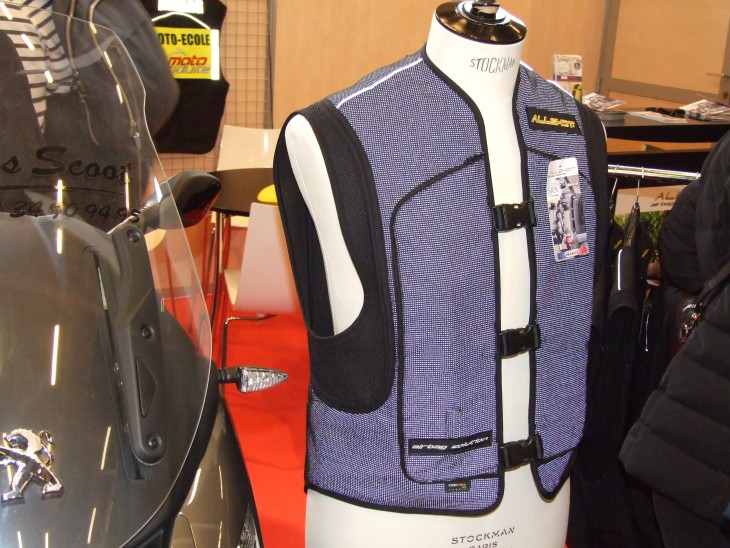 Some wonderful bag solutions, and of course guards and such, Wunderlich and Touratech had full displays.  Bagster seemed to have re-focused on custom seats.
Customs were parts of many displays, ne pas toucher, S.V.P.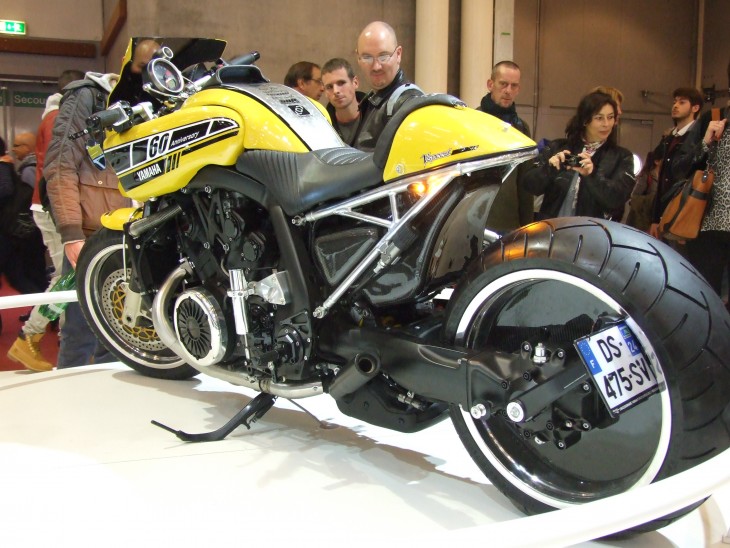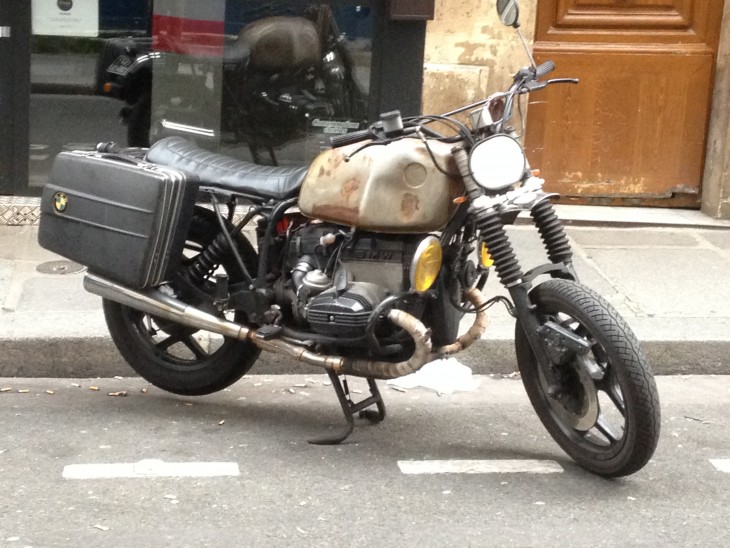 Peculiar by their absence were Piaggio entirely and the BMW G310.  Didn't see the Honda or Yamaha 3-wheelers but their displays were impossibly jammed, we could easily have missed them.  All the helmet manufacturers had beautiful displays, and BMW showed their System 6, which we'll likely never see here.  Hoped for a nice vendor area but there was very little cash and carry.  At the end of a long day we wandered back onto the streets and the show just continued...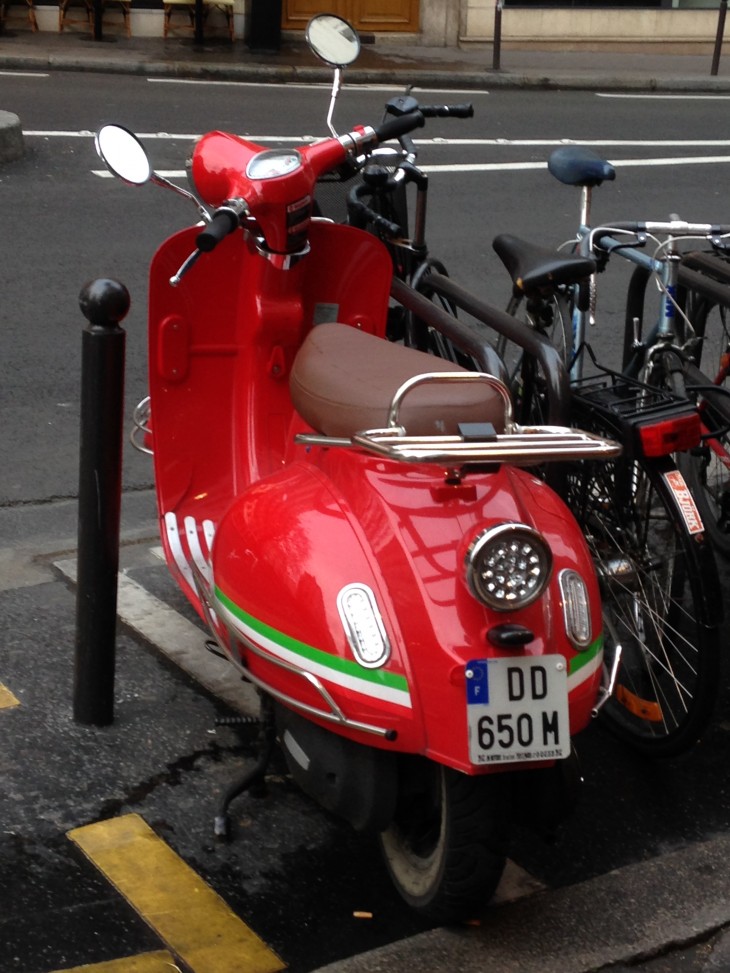 -donn