Probably one of the most exclusive Ducatis ever, the 996R resembles as close as possible the extremely successful and iconic World Superbike racing edition of the early new millennium. Below is a pristine model with just below 15000km:
The 996R model came with a full set of track ready stuff such as:
Ohlins fornt, rear and steering damper suspension
magnesium wheels
full carbon body fairing
carbon Termignoni
Testastreta engine
…and a smaller and better sealed battery
500 serial production models were needed back in 2001 to homoogate the bike for World Superbike Championship and the first 350 were sold within 6 hours from launch. This here is Nr.377: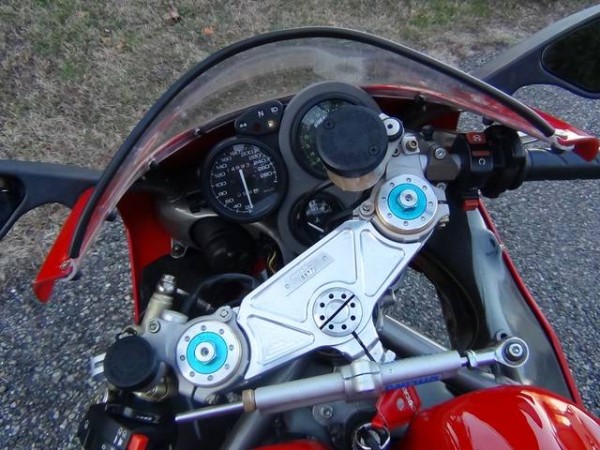 The seller doen't disclose the asking price and is willing to sell the bike to a collector or an anyway an enthusiast. A few words from him for those of you who are familiar with German:
Sehr schöne und seltene Ducati. Nur 500 wurden von diesem Modell produziert. Meine Maschine ist die Nr 377. Töff war im Juni 2010 bei einer grossen Inspektion bei Ducati Varese und im September 2010 bei der MFK. Weitere Inspektion Im Winter 2011. Töff ist optisch und technisch top. Verkaufe nur an Sammler oder Liebhaber.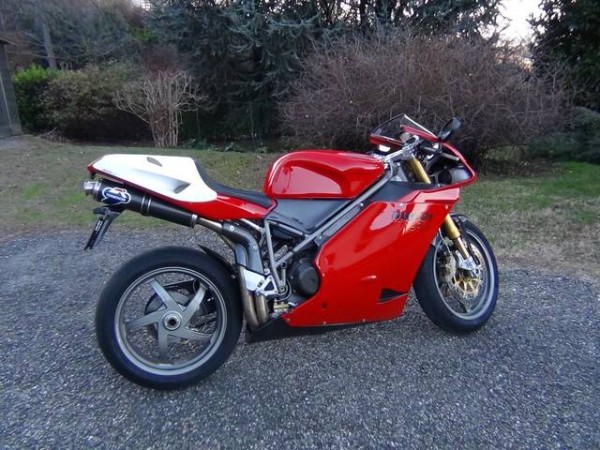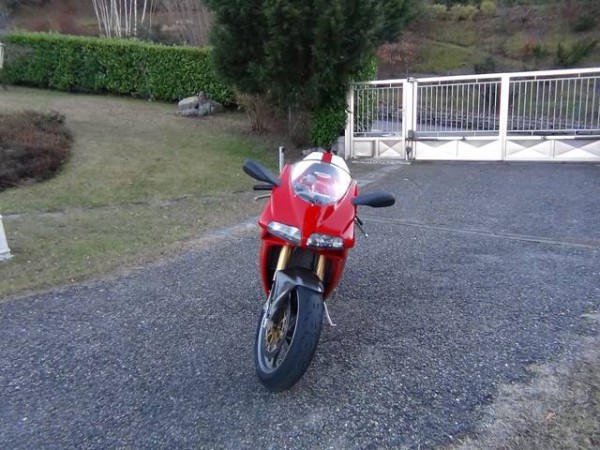 On sale in the area of Zürich: 2001 Ducati 996R
Claudio