Warning!
This post is in our archives. Links in this post have been updated to point to similar bikes available to bid on eBay.
Among the modifiers, tuners and hot rodders of the motorcycle world, the lines can be drawn between the majors and the minors. The majors contain those that made the jump beyond tuner – be it kit producer or full-fledged manufacturer. I'm thinking the likes of Rickman, Bimota, Spondon, Harris, NCR and the like. The minors are full of extremely talented – but smaller scale output – organizations that often specialize in one type of make or model or focus on racing classes. Think Kalex & Speedup (concentrating around Moto2 racing), or any of the individuals that started careers improving race bikes (e.g. Tony Foale). This group also includes boutique builders such as Lance Gamma (who, incidentally offer services beyond RGs) and Nico Bakker (who is capable of designing/building anything). This list is potentially endless, and I'm sure readers can rattle off a dozen potentials. One such entry that must be included in this group is the D'Hollander family out of Belgium.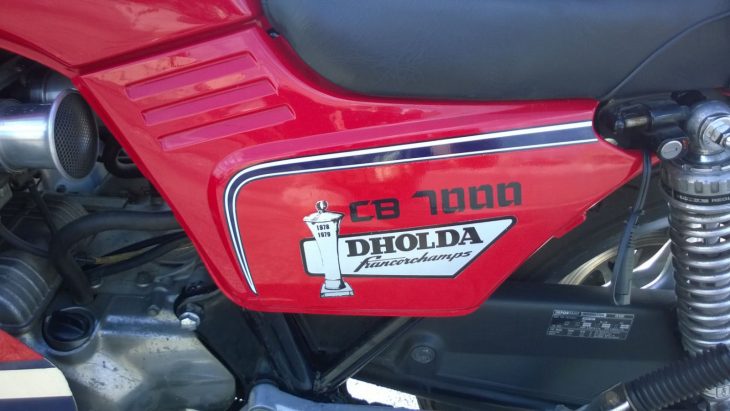 Focusing on Honda specifically for racing – and specializing in Endurance events – D'Hollander combined his own name with that of Honda to create the DHOLDA brand. While the beginnings were small (the grandfather originally made bicycle frames, before moving to mopeds), DHOLDA can be credited for winning at least one major Endurance event every year throughout the 1970s. We are not talking club-level racing either: 24 hours of Francorchamps (Spa), 24 hours of Barcelona, 1000 km at Mugello, and of course, the Bol D'Or. Into the 1980s and beyond, DHOLDA migrated into SuperBike, SuperSport, SuperMotard, as well as stock classes (i.e. 600), always with Honda. Alongside the business of racing DHOLDA created a business catered to street riders with go-fast parts and tuning services. It is from that side of the DHOLDA organization that this wonderful period CB emerged.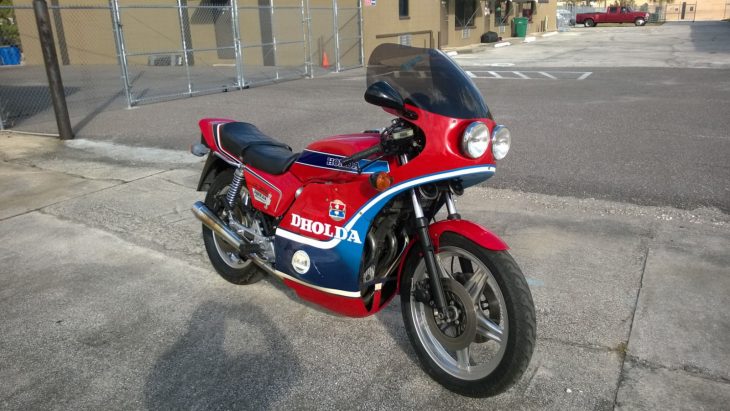 From the seller:
Welcome to a great opportunity. This is a very rare DHOLDA CB900F European Spec CB900F tuned by famous DHOLDA of Belgium race tuner Jean D'Hollander. Please feel free to google "DHOLDA Honda". This bike is Honda Racing History heritage, not sure if ever actually used in competition. I believe it is one of a handful of tuned bikes much like AMG is for Mercedes. The bike engine has been bored to 1000cc and the head has been reworked as is the custom exhaust and carbs. I have been in touch with Mike D'Hollander who is Jeans son and now runs the famous tuning company along with his sister. He indicated that his father, before he passed away in 1995 was big on building these king of incredible bikes. I have the emails and willing to forward them to you. The history of the bike as far as I know is it came to the USA in 1980-81 from Europe. It has all European gauges (look at speedo KPH) so it shows 13219 kilometers which is just over 8,000 miles. This is very low mileage! It sat in an air conditioned warehouse until recently. I have gone through the bike and cleaned most of the grime and dust off it and got it looking pretty decent.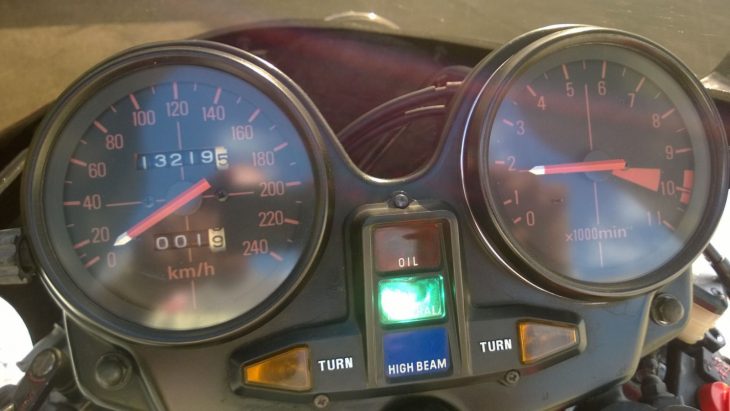 More from the seller:
Everything works on this bike. The tank is coated and clean. The carbs could probably use a cleaning but work fine. The engine is a high compression, all four cylinders about 200psi(very nice) and it burns no oil,no smoke at all. Engine is tight and has no leaks at all, not a drop of oil. It revs like the devil, with plenty of power. I estimate over 100hp, maybe 110-120hp. It has a custom fairing-fiberglass and Euro headlight with switches for parking,head lights and high beam, each position controlled by rider. The brakes are good but tires are probably 30 years old with tread but should be replaced. I rebuild the rear brake master cylinder with fresh fluid both front/rear brakes and new oil/filter. Hope I didn't miss anything but please ASK QUESTIONS! 718-551-4451. I would like whomever gets this bike to be able to appreciate the provenance and history. Maybe it belongs in a Museum but I am a regular guy who loves to find these kind of rare bikes and passes them on to the right person that has the ability to display and store them. Currently I have a clear Florida title.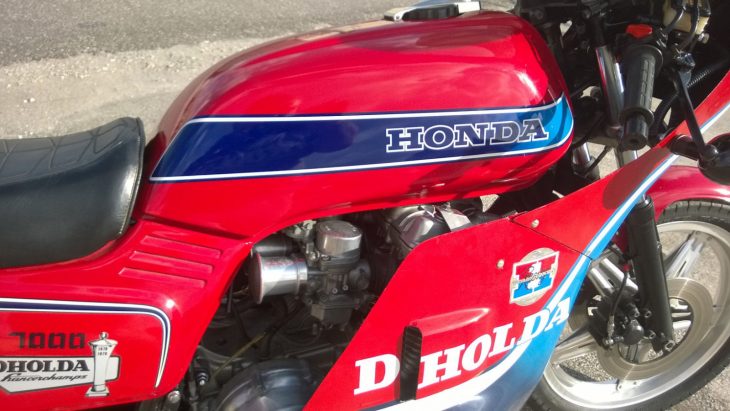 It is not exactly clear what tuner services and modifications were bestowed upon this bike. It wears the Endurance-style fairing made popular during the era, replete with dual headlights necessary to light corners through the long nights of 24-hour races. It also sports a significant bump in capacity with a big-bore kit and who knows what other engine wizardry DHOLDA was capable of during this time. Any way you look at it, this bike looks serious; dated, perhaps, but serious.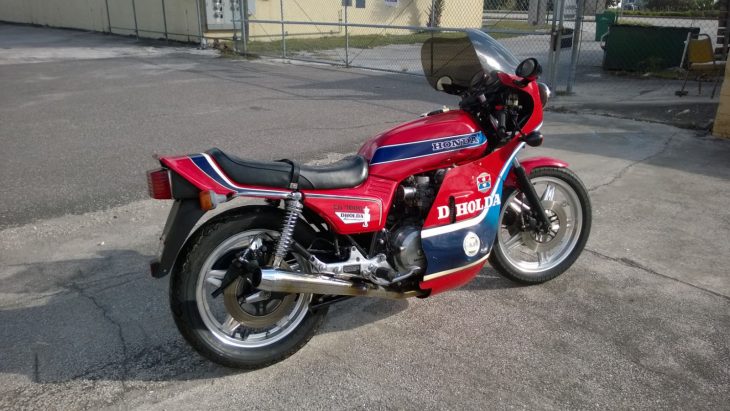 DHOLDA is not only still around, as an organization DHOLDA is thriving with both racing and street tuning sides of the business. As long as it's a Honda, they have solutions that can improve your ride or race. And if the old-school Endurance stance is your look, check out this very cool DHOLDA Honda CB. The BIN price is $11,900, with the auction near $5k with reserve still in place. As always, let us know what you think!
MI