E=MC2:   Two 1988 EMC 250's With Race History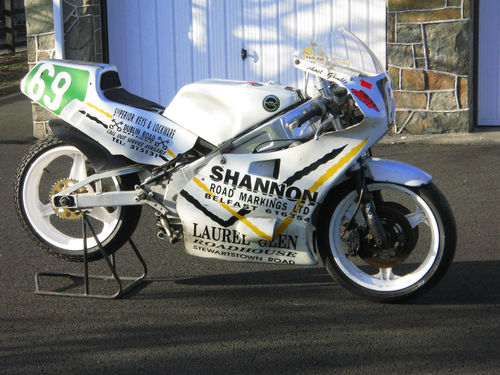 UK RSBFS readers, here is your chance to shine.  Other than the basic EMC history Mike featured in a previous post, I'm having a heck of a time digging up any solid info on this pair bikes.  I know we have some readers based in the UK (the bikes are UK based)  that know their stuff and I want to hear from you.  Enlighten me with your EMC knowledge.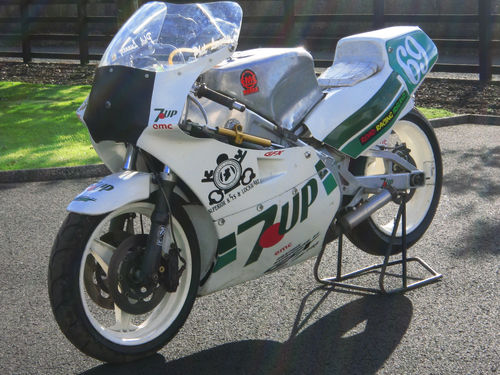 This bike intrigues me.  The seller lists it as a ex-Brian Reid "factory" EMC.  What would have that meant back in 1988?  EMC was a low volume builder so what unobtainium would this bike have had?  Anything special with the Rotax engine compared to the customer bike?
The seller states this bike is still the fastest Rotax powered bike to cover the IOM TT course.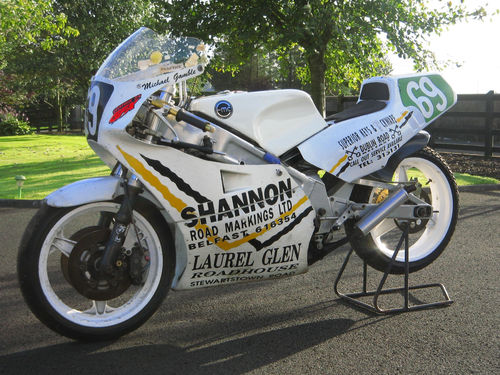 Is owning the fastest Rotax to cover the IOM to much pressure?  How about the second fastest?  You are looking at it.  This bike was raced by Eddie Laycock and Steve Hazlett.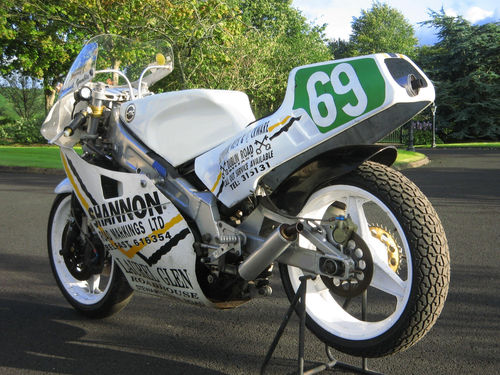 I sure wish we cold have seen a couple pictures with the bodywork off.  Speaking of the bodywork, the seller has the molds for the fairing, seat and front and rear mudguards.  He also has a set of new bodywork ready to pass on to the first buyer of one of the bikes.  This bike also comes with some mechanical spares.
The factory EMC is being offered at 10,250 GBP, OBO
The ex-Laycock bike is being offered at  9,550 GBP, OBO
Ian