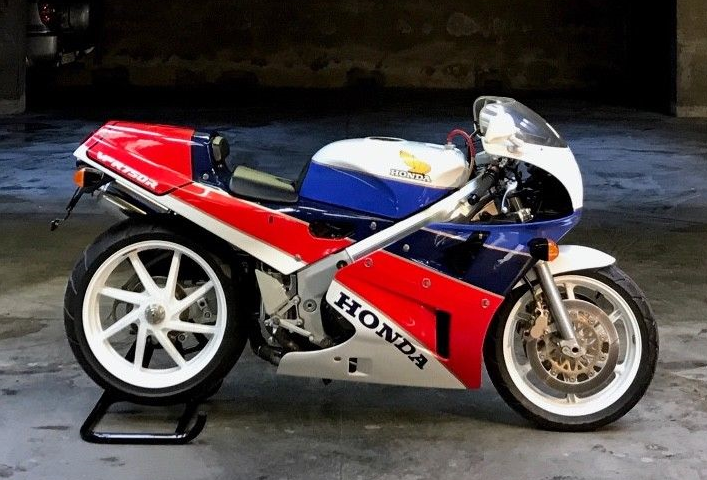 Previous RSBFS posts have waxed eloquently about the RC30, about how its perhaps THE most collectible bike available insofar as modern machinery goes.  1500 units were produced each year over its two year production run and the well healed buyer was able to purchase what was truly a race bike with lights.  The RC30  came with components such as titanium and magnesium cast components, slipper clutches, a first gear designed for track starts up to 80 mph and a single-sided swingarm, etc, items never before made available on a bike available to the general buyer.
A good review of the RC30 by visordown.com can be read here but he story of how the RC30 originated is that Mr S Honda decided to show the world what Honda could do when it went all out.  The mandate he gave the engineers was simple; win on the track….and woo boy did they deliver.  The RC30 dominated in a way that hadn't been seen since the days of Agostini on the MV Agusta, with 15 of the 25 finishers in the top F1 class being on the new Honda in 1990.  The bike quickly became a legend, significantly burnished Honda's reputation and is often referred to as the progenitor machine for much of Honda's future F1/MotoGP success.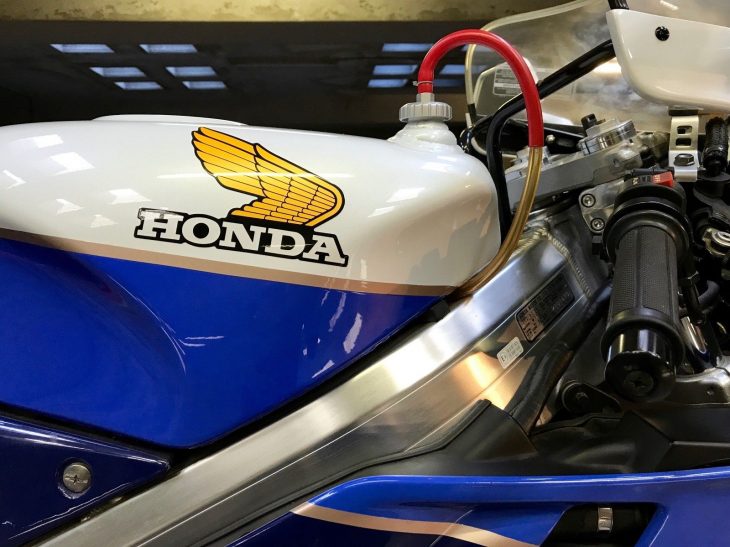 Given the mileage on this bike there isn't really too much to add for this post regarding maintenance or servicing.  There is pretty much no info from the seller other than a standard blurb about this being basically a new bike that has never been off the rear stand (although it had to be for these pics to be taken in what appears to be a parking garage).  Hopefully fluids were removed before being parked and I would expect a thorough going through would be required before firing it up including possible the fork seals? Also new rubber in case the new buyer intended to actually ride it (I know, I know…stop laughing).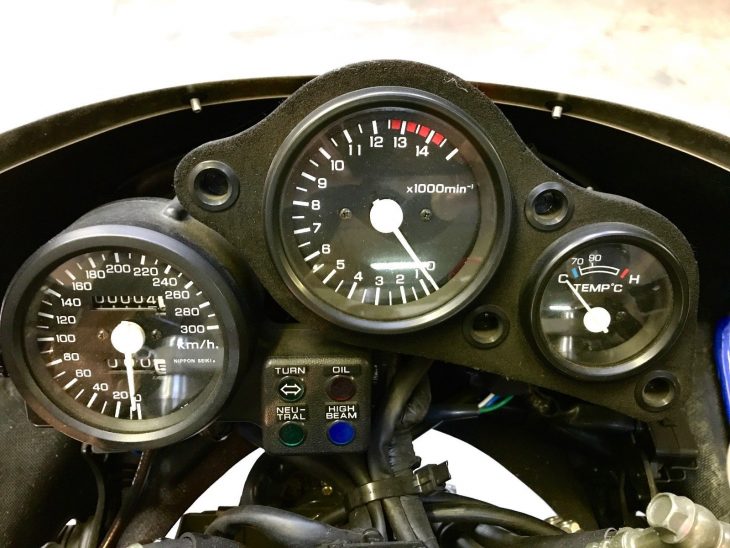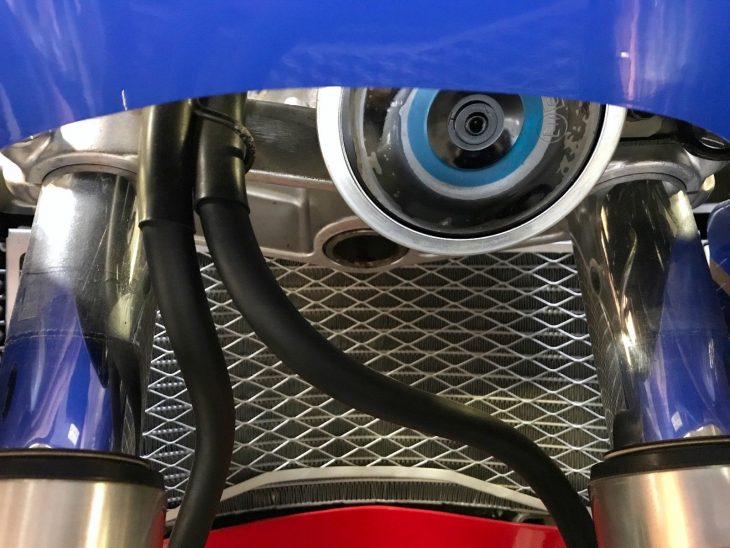 Now let's turn to the question of price.  The Buy-It-Now price of 58,000GBP seems a bit outlandish at first, especially given it is more than double of a similar 8000 mile version also currently for sale on ebay.   But  there is a segment of the collecting community who crave the zero miles/so-called "crate bikes" which this bike seems to be targeted for (either that or an early investor in Bitcoin).  But even so my personal opinion is that this one is worth no more than a max 30% over the price of the "run in" versions we typically see here at RSBFS, especially given that its unlikely to ever be more than an object d'art.
-Marty/Dallaslavowner
Note – this bike also seems to be listed on ebay uk from a dealer but given they have 0 feedback, I would assume the location is actually Italy.