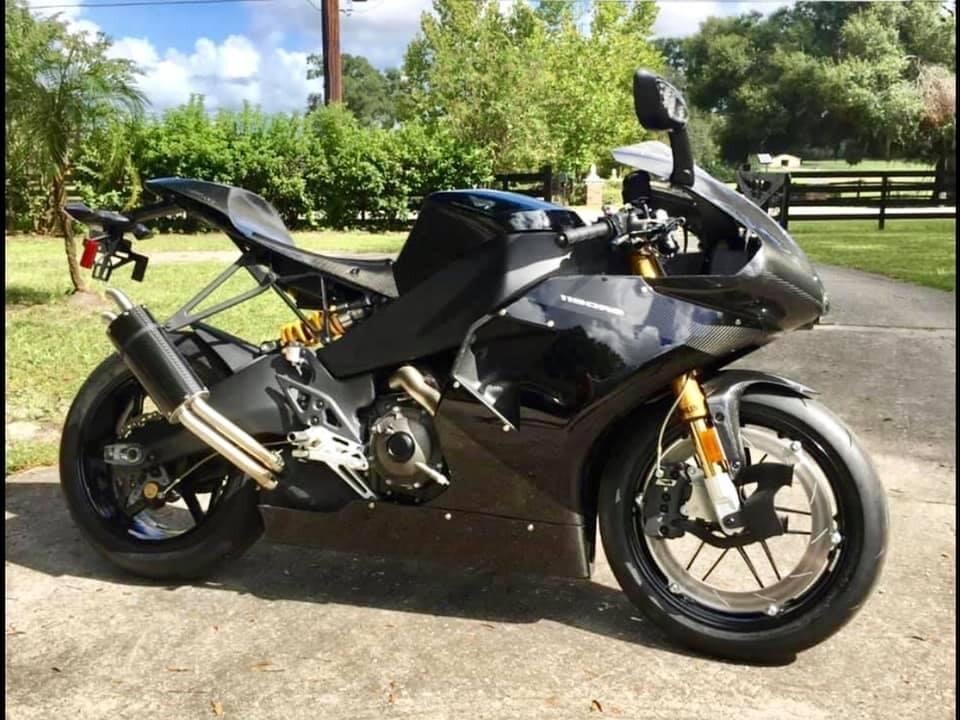 After Buell had made it out of his garage and struck gold Harley, it's safe to say he had saved up a couple of bucks along the way. He was tired of Harley management tying everyone up with red tape and decided to get back to his roots: designing and building bikes on his own terms. With an idea, confidence, and a couple extra zeros to his name, Erik Buell started EBR. Erik really only had time to produce 1 architecture at EBR which was used for the all the models that were released under the brand. Today, we have the cream of the crop that came out of East Troy, the EBR 1190 RS Carbon. The 1190 RX is the fully faired base edition which is a monster in itself. The 1190 RS came with racing-focused upgrades and the Carbon Editions were essentially the actual race bike. Roughly a 100 RS models came out of the factory and a sliver of those were draped in carbon fiber but no one is sure exactly how few were made.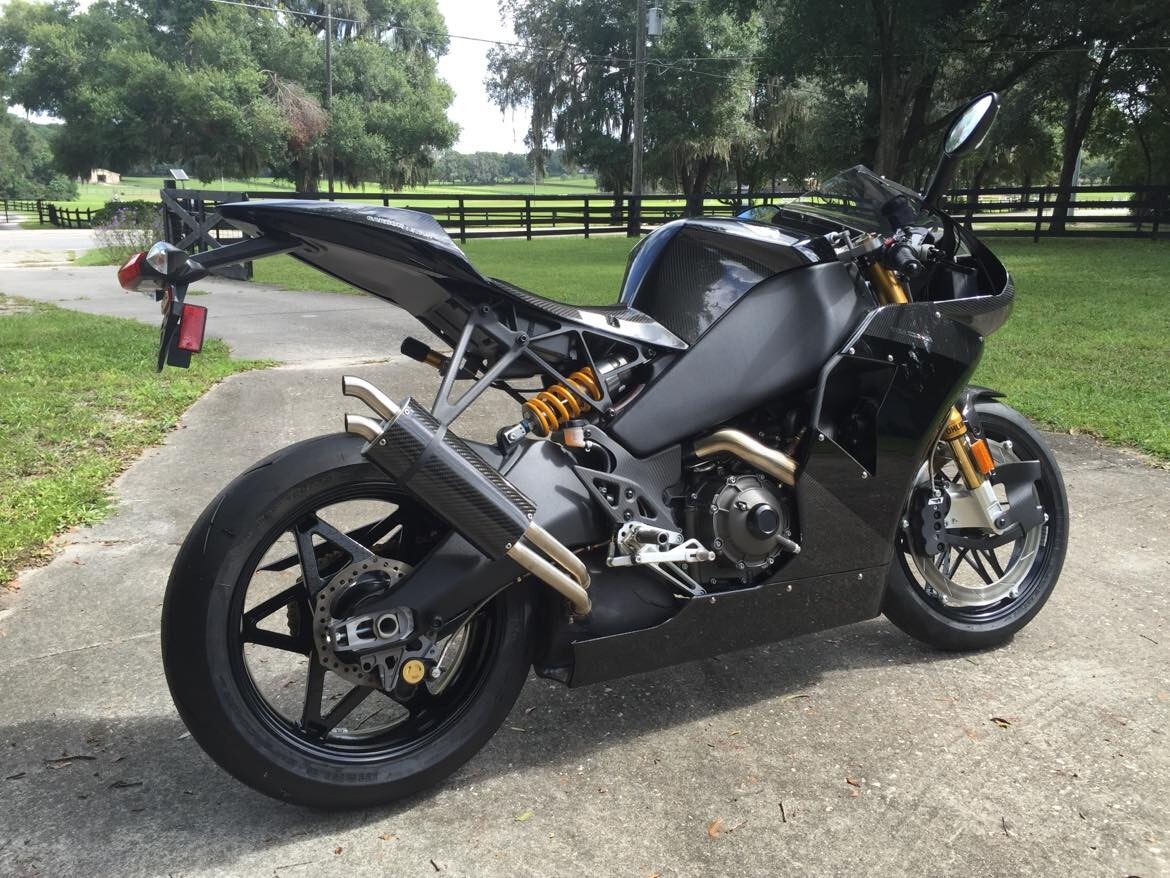 As made pretty evident from the pictures and name, the Carbon Edition came with full carbon body work. Very cool for 2012 and pretty easy to explain. However, the coolest carbon bit on this motorcycle is the brake cooling duct. Remember how we said this was a race-ready bike? The cooling duct kept the brakes in the operating window and maintained great feel over a race distance. On an EBR, especially on an 1190 RS, you're going to need that due to the unmatched front end feel you can get out of this bike. The single caliper, rim mounted rotor, and magnesium wheels reduce unsprung mass over the front wheel and allow racers to trailbrake much deeper into corners. Just watch Danny Eslick race the 1190 in AMA and you'll see what I mean.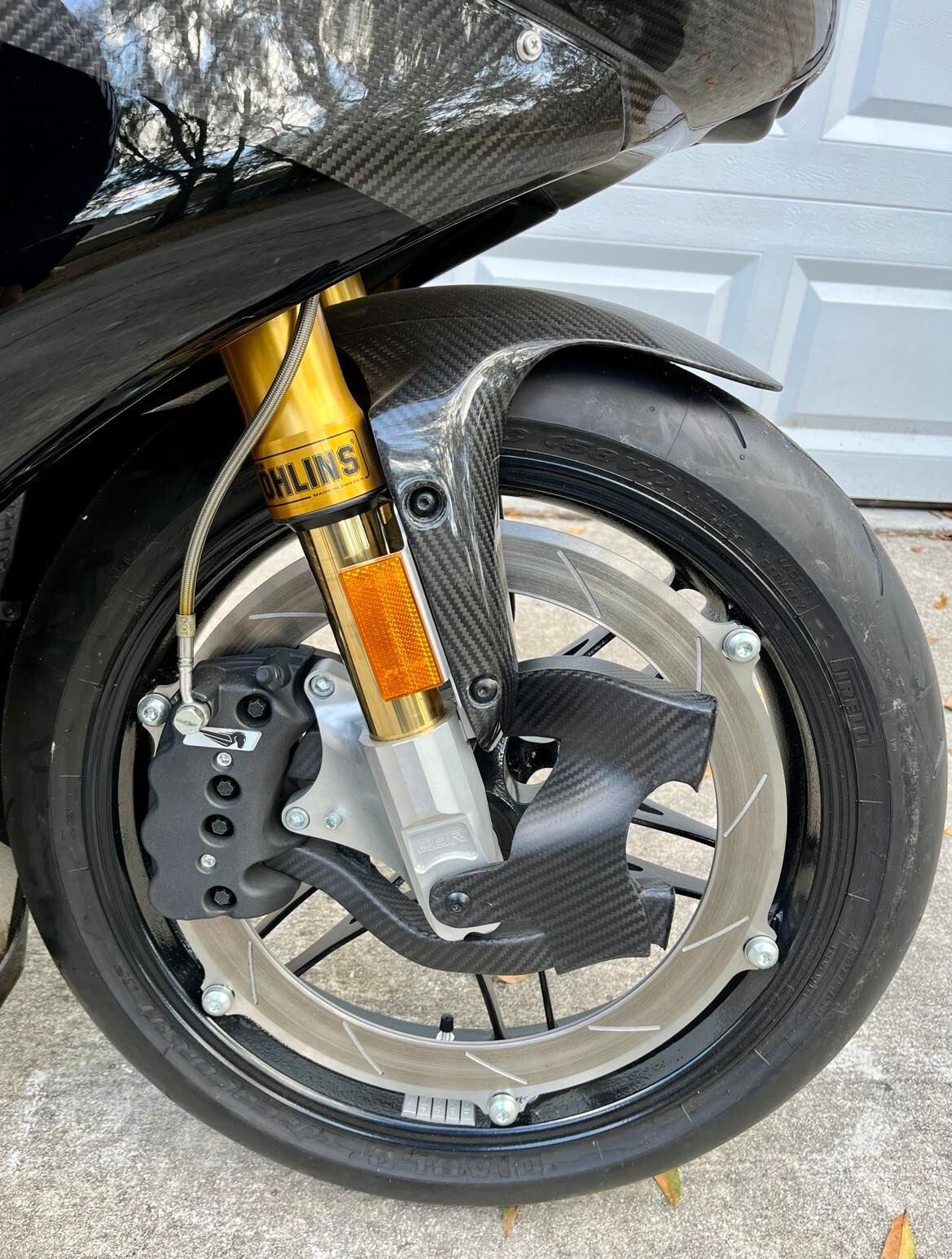 Aside from the Carbon drag, The 1190RS also had a few chassis and engine upgrades. You have an Ohlins TTX with a remote adjuster on the rear and an Ohlins fork with the race cartridges up front. I've had the pleasure of riding a set of their road and track cartridges and those are incredible. One can only imagine the competence of full race cartridges. The motor received Carillo rods, CP pistons, higher lift cams, titanium valves, and a slipper. Did I forget to mention all the RS editions were handbuilt?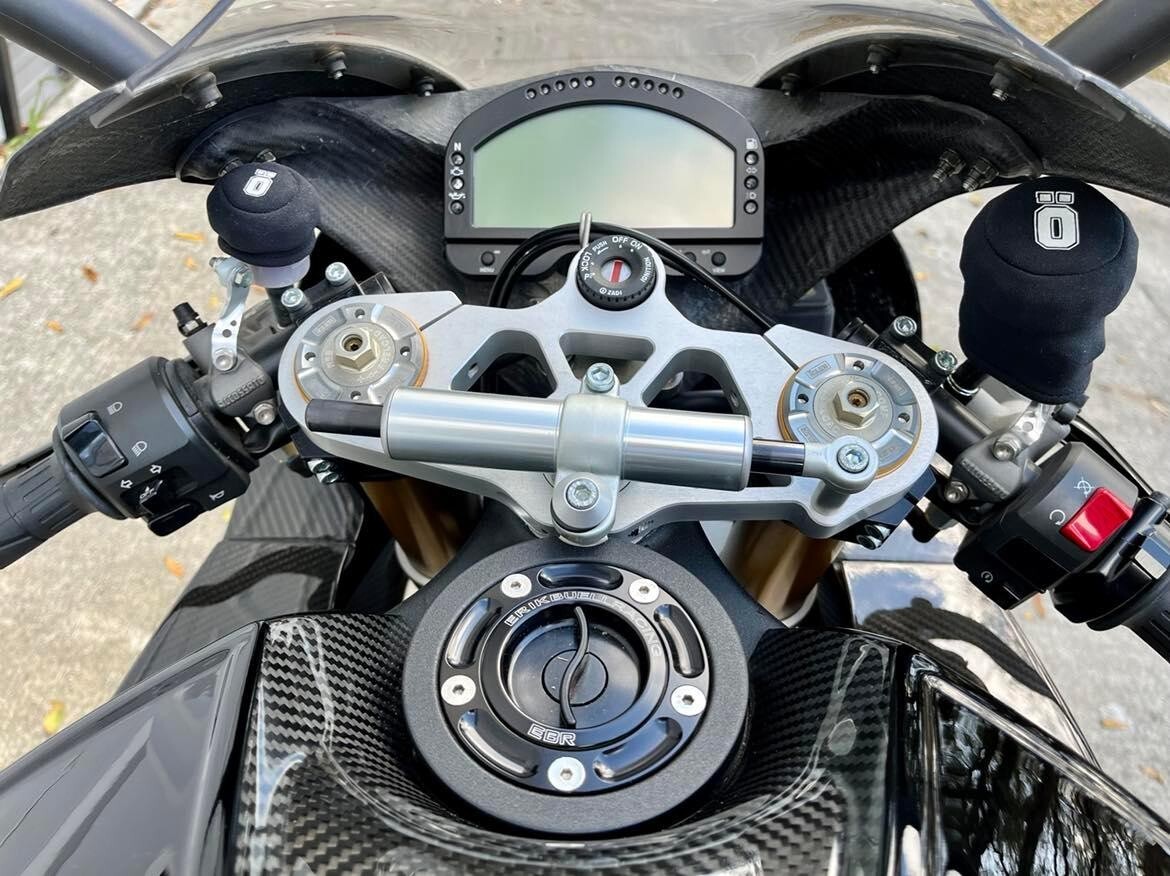 Forgive the turn signals, high beams, and horn.
From the seller:
2012 1190RS Carbon Fiber Edition. #73 of less than 100 ever made. (FB does not have the correct model and miles) Not many out there still in this condition. Made in USA. Over 175HP. Under 25 miles. Clear Title in hand. Its a little bit hard to let it go. But It needs to be driven and enjoyed more than I can give. Its under 400lbs. With magnesium rims. And needs nothing. Must go to a person that understands what this is. Asking 30k obo Located in New Rochelle NY 10801. Sold as is where is. No low ballers please I know what I have and not hard up to sell. Call Steve 914-576-3332 for more info. Check out our feedback. Buy from a trusted source.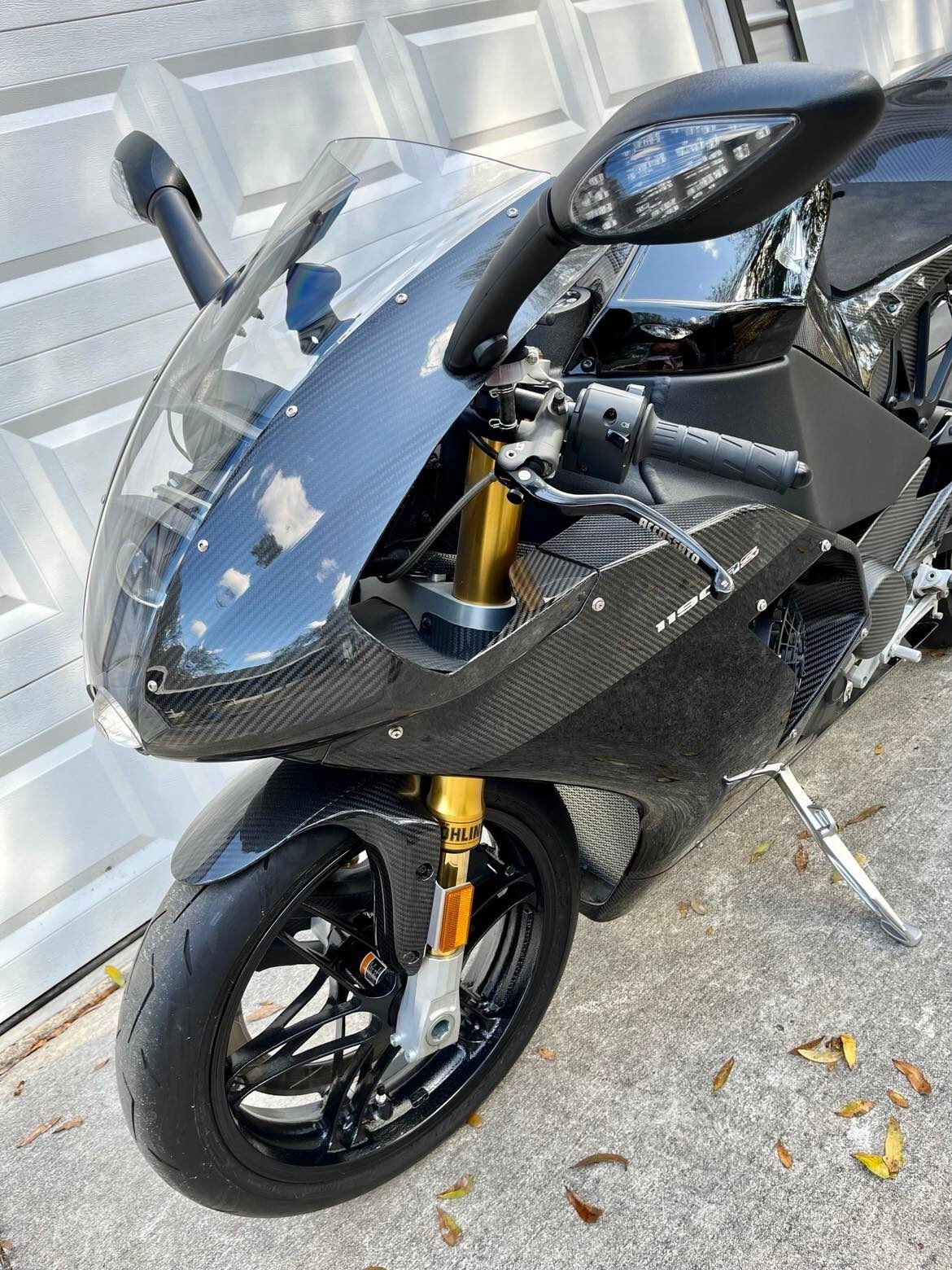 The technological innovation on this bike is arguably the coolest thing about it. A small of team of engineers were able to pull together something that was able to compete with the big 5 on tracks. Not only did they build something that was competitive, they built something totally different so there wasn't an opportunity to peek at a neighbor's test to see what they came up with. Aside from being different, it bucked the notion that all things American were heavy and sluggish. I would absolutely love to hear stories about what the other folks on the paddock were saying about this thing as it crossed the finish line.
As far as pricing goes, it's tough to say where these should land. A carbon edition recently made it as high as $17,000 on BaT in May 2020. Our seller is looking for $30,000 which isn't totally unreasonable as you have all the ingredients for a future collectible: low miles, rarity, racing history, innovation, and a story. Buells and EBRs are still relatively new so they'll likely need some time before they get to ride the value curve. It's certainly fair to say some of the early model Buells are starting to receive that recognition they deserve.
Thanks for reading!
-Norm