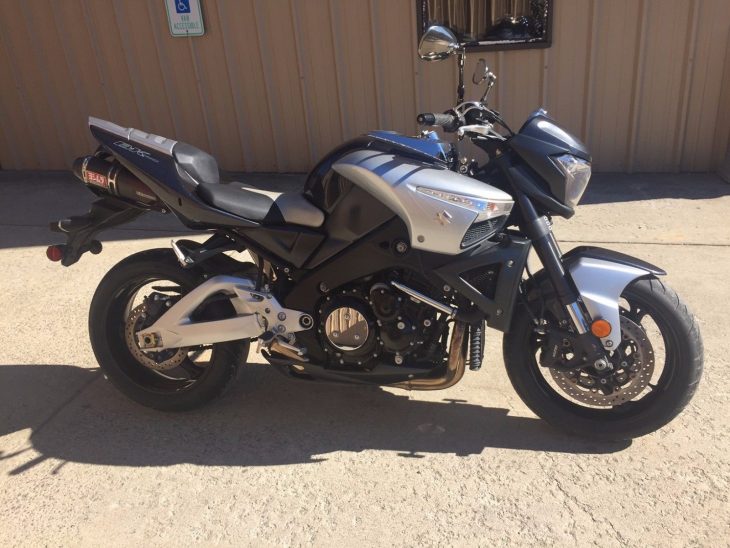 Ah, the Suzuki B-King. The rarer cousin of the Suzuki Hyabusa, the B-King is the juicehead king of the naked muscle bike segment, Suzuki's answer to an unasked "what if …" The outward appearance of the B-King whiffs a little heavily of Axe body spray and hair plugs, but beneath lies a sharply put together street bike with a real mean streak.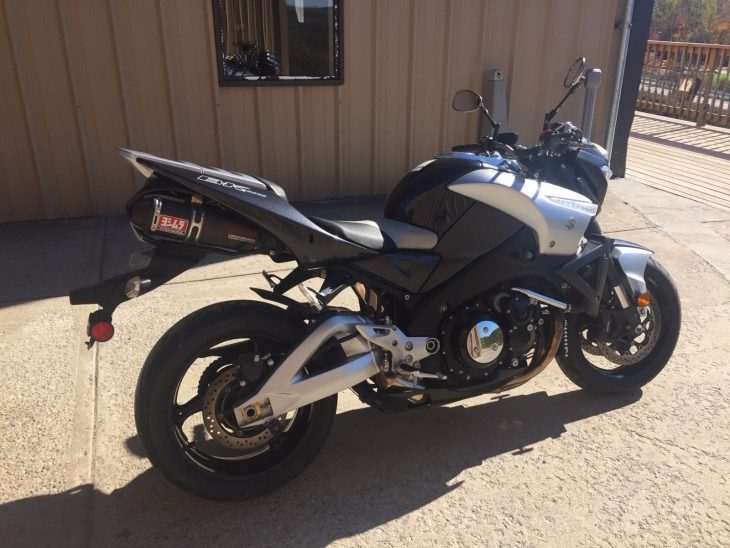 When the B-King rolled into dealerships in the mid-aughts, it drew praise for being all-day ride worthy, while still being a true tire-lifting hooligan with just a twist of the throttle. With 200-section tires and a wet weight nearing 600 pounds, it never really made any corner carving pretenses, but would cover a quarter mile in well under 10 seconds.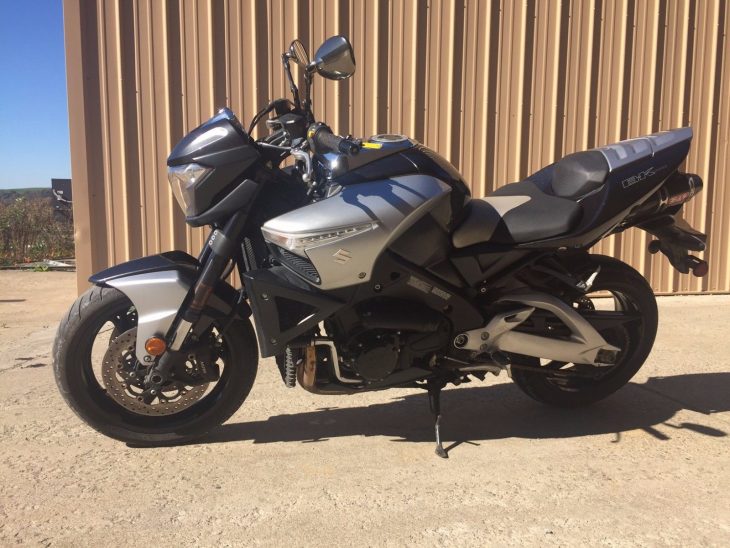 It's probably for the best that the B-King didn't make the sales figures that the Hyabusa did, as it really should be left to professionals and the truly idiotic courageous.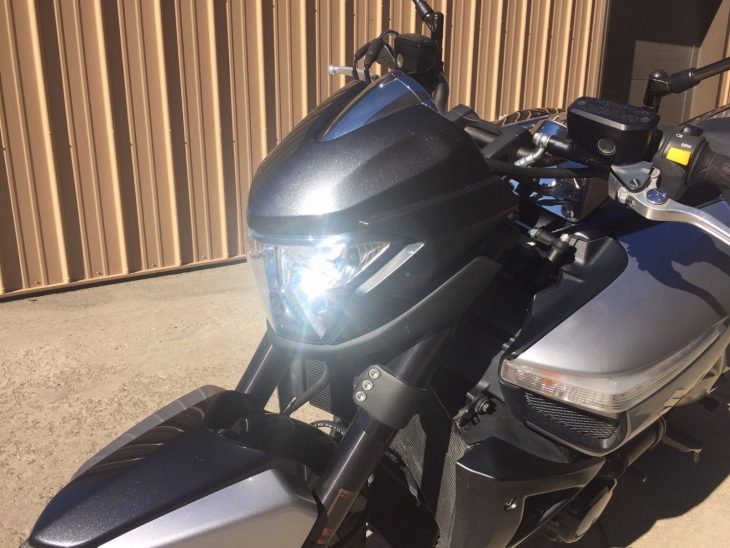 The 2008 Suzuki B-King here is very clean, but clearly was ridden, and has racked up a tick over 12,000 miles in its nine-year life. The bulky, distinctive stinger-stlye stock exhausts have been ditched for carbon Yoshimura mufflers, which should give it a nice bark.
From the eBay listing:
2008 SUZUKI B-KING 1300

BUY IT NOW FOR $5499.00

Call/Text ADAM SADLER at 740-296-3496

JUST IN ON TRADE, REALLY CLEAN 2008 SUZUKI B-KING 1300 SPORT BIKE. GREAT SHAPE AND GREAT LOOKING BIKE. YOSHIMURA EXHAUST AND ONLY 12313 MILES. CALL ADAM SADLER AT 740-296-3496 TO CHECK OUT THIS BIKE!!! EMAIL ME DIRECTLY AT ASADLER@XTREMEMG.COM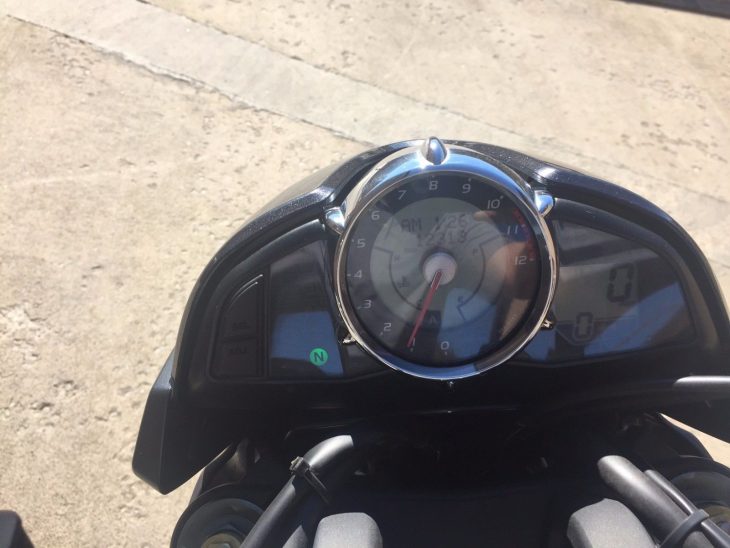 As unsubtle and silly as the B-King truly is, there is sometimes no avoiding the fact that deep within me lies a knuckle-dragging redneck, and something about a 180-horsepower, power wheelie with a speedometer wakes up the urge to be That Guy at every stoplight between here and the honky tonk.