Warning!
This post is in our archives. Links in this post have been updated to point to similar bikes available to bid on eBay.
Official poll: Who is starting to feel old? Can you imagine that this RZ350, the last officially imported street legal two stroke in the US, is pushing the big three-0? Does that make you want one any less? I didn't think so.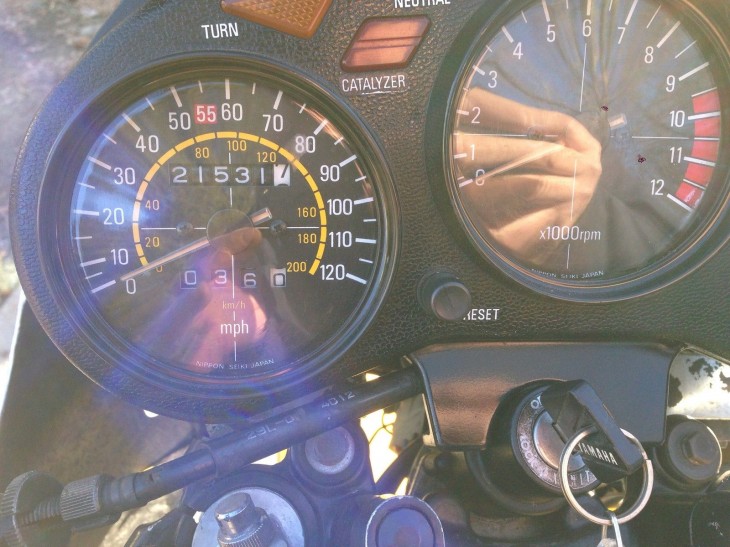 This RZ looks to have had a busy life. The seller notes that it is on its 4th overbore. If you are an optimist, that spells more capacity! But then, two strokes have always been about the ease of top end servicing, and honing/re-boring is not an uncommon practice. Looks like this owner knew a bit about what he was doing, and there are some tasty mods to this ride.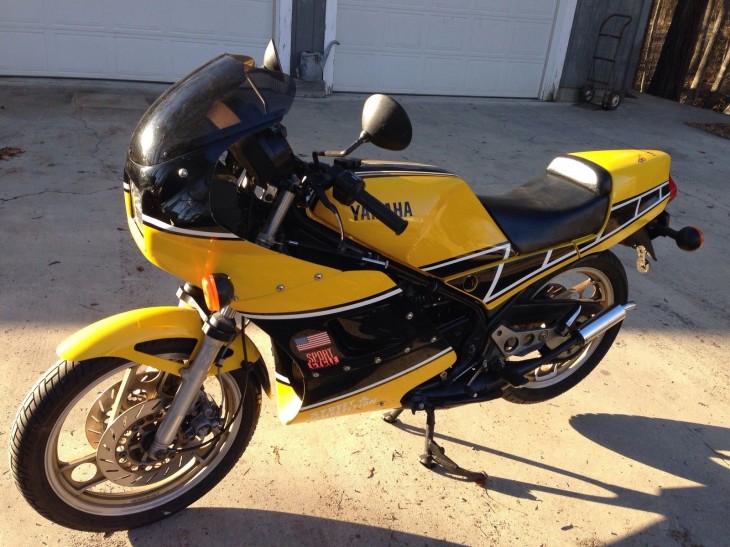 From the seller:
1984 yamaha Kenny Roberts special 21k miles… And still riding.. Fresh top end bore.. Pistons pins brgs etc.. Less than 100 miles!!!
Full spec 2 fiberglass fairing.nose has 4 small drill holes as seen in close up …RARE!! Factory SOLO seat cowl and original included..new clutch plates.. Motor on 4th over..new YAMAHA crankshaft+ clutch basket
On last re-build 7k ago.. Motor has full TOOMEY porting from the 90s … Shaved head .40 aftermarket chambers NEW and reeds.. Rebuilt
Carbs with toomey kit in them.. This bike is FAST!!! Idles smooth all day.. Rebuilt oil pump..braided brake lines, steering stabilizer ,fork brace
Rebuilt forks and tapered head brgs installed..I have owned this bike the last 22 year.. Exept a 4 year stint with my friend.. Now it's back … It WAS on the track back in the day .. Never crashed there!!..fell over in lot once.. Needs only new tires… Ready to GO
Tank repainted and is truly FLAWLESS !! Seat perfect.. No tear…. Everthing works.. Goes and stops GREAT! ALL fluids fresh ..
Clear clear NJ title in hand .. bike in NC ……those funny red marks on a couple pics ..are on the camera.. NOT..the bike
Delivery to bike week daytona available for a $$
Original tool kit and POUCH with strap .. In place…
Starts on FIRST KICK!
Prices have been on the rise for a decent RZ350 – and this one definitely applies. Current bid is below $4,000 at time of writing, making this a potential bargain RZ. The Spec 2 fairing is a nice touch, Toomey mods are period correct, and overall this is what you might expect to find when it comes to a bike this age that has been truly enjoyed. This machine is now looking for its next home. Any room in your stable? Check out the details here.
MI