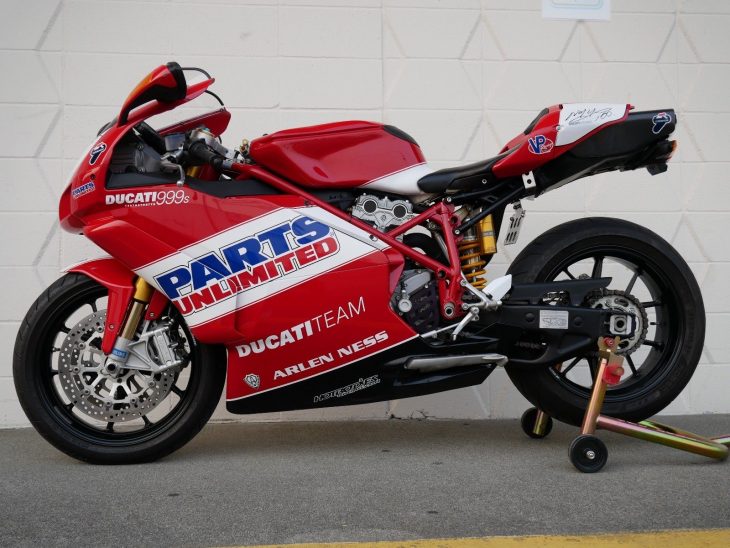 The Ducati 999 series has something of a mixed reputation, wrapping a widely panned design around a chassis and engine that the press universally said was the best package on the road when it debuted. The praise was followed by three World Superbike championships in its production run.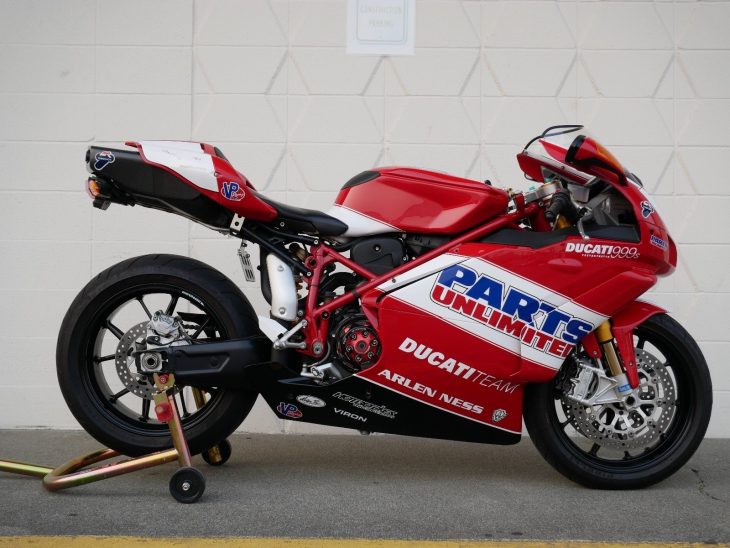 This 2007 Ducati 999S Parts Unlimited is a U.S.-only package that celebrated the AMA Superbike mounts of Ben Bostrom and Neil Hodgson. Just 150 of them were built, with Ohlins suspension and a couple extra horsepower to set them apart from standard bikes. The bikes all had Bostrom and Hodgson's signatures on the tail section.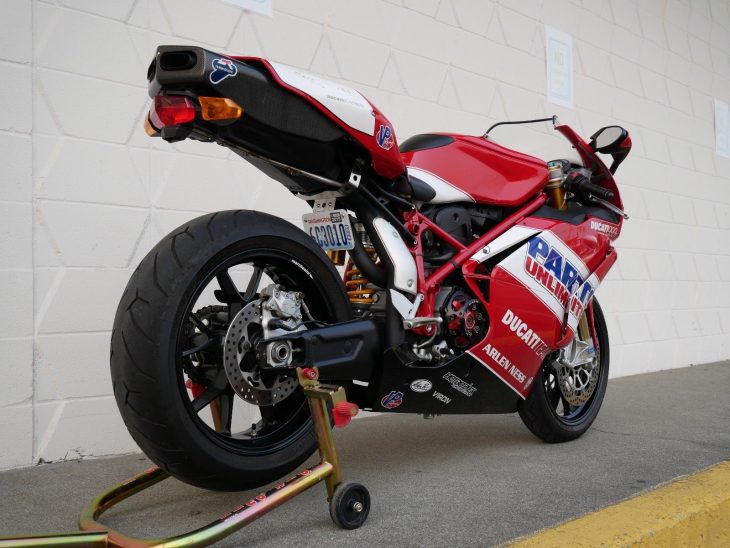 This one has had a fender eliminator, some trick clutch parts and a ceramic-coated exhaust installed, and has covered just 3,700 miles.
From the eBay listing:
Let me start with some of the things that were said about the 999 when it came out:

MCN of the U.K. which called it "simply the best V-Twin on the planet", and Motorbikestoday.com, which described it as "the most desirable, most exciting roadbike on the planet" in 2004. MotorcycleUSA.com described it as "stupendous" and "the epitome of V-Twin power."

A couple things that check the boxes of a future collectable is Limited Production and Race winning history.

This Ducati 999S is in excellent condition (only 150 of these made). Equipped with Ohlins front and rear suspension, Ohlins steering damper, Termignoni exhaust, and swingarm spools. The tail section has been signed by Neil Hodgson and Ben Bostrom.

Upgrades include Ducati Performance clutch pressure plate, EVR open clutch cover, ceramic coated exhaust, and Competition Werks fender eliminator

You tube Link of the bike running https://youtu.be/5iAvYthUpKc

Buyer is responsible for shipping. I will meet a shipper at a location of my choosing at a time that works for me. I have many transportation companies I have used in the past and been very happy with that I can suggest.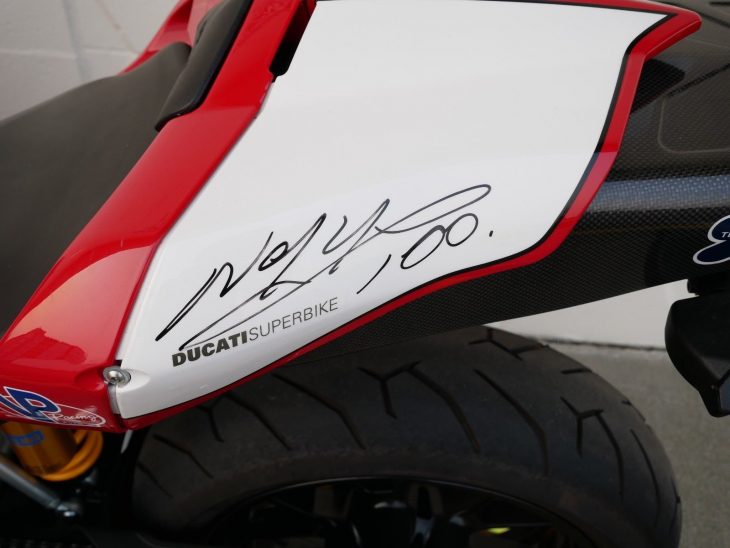 As the video shows, the bike is in impeccable shape and runs like the day it was new. Thirst for these hasn't reached a fever pitch yet, but there is always a market for low-mileage, low-production Ducatis of any flavor.