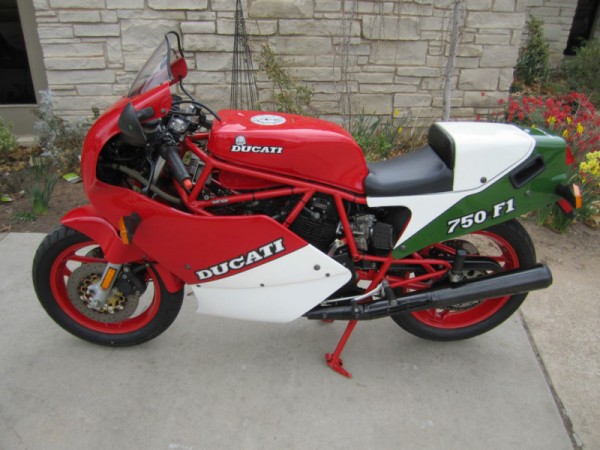 I don't know about you but spring fever is coursing through my veins and beautiful modern classics like this suddenly have me checking account balances. This 88 750 F1 has just 4k miles and an opening bid of $7500 reserve not met. While it's criminal she hasn't been ridden more, now is your chance to make that right!
1988 Ducati 750 F1 For Sale on eBay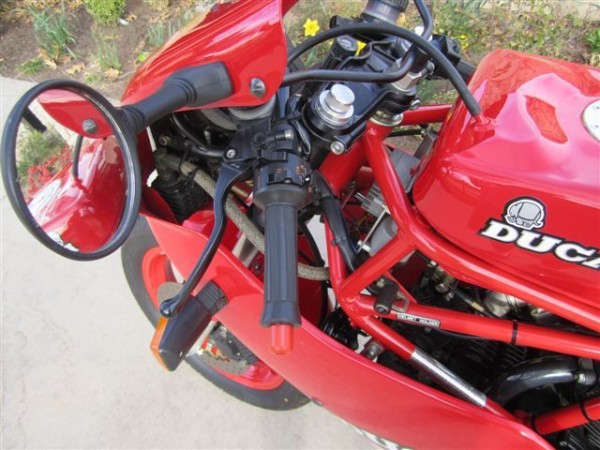 quote from the seller:
Here is an incredible example of the "Last of the Real Ducati's". Taglioni's last Ducati. Per my correspondence with Ducati, there were only 134 1988 F1 750 USA models ever made. Making it rarer than the F1 specials and even the infamous green frame. This one has been in my collection for 6 years. It is exactly how it left the factory! Unaltered in anyway, right down to the last bolt and sticker. Even the plastic ties on the frame are where the factory put them. Included in the sale is the original tool kit in mint condition and the original owners manual.