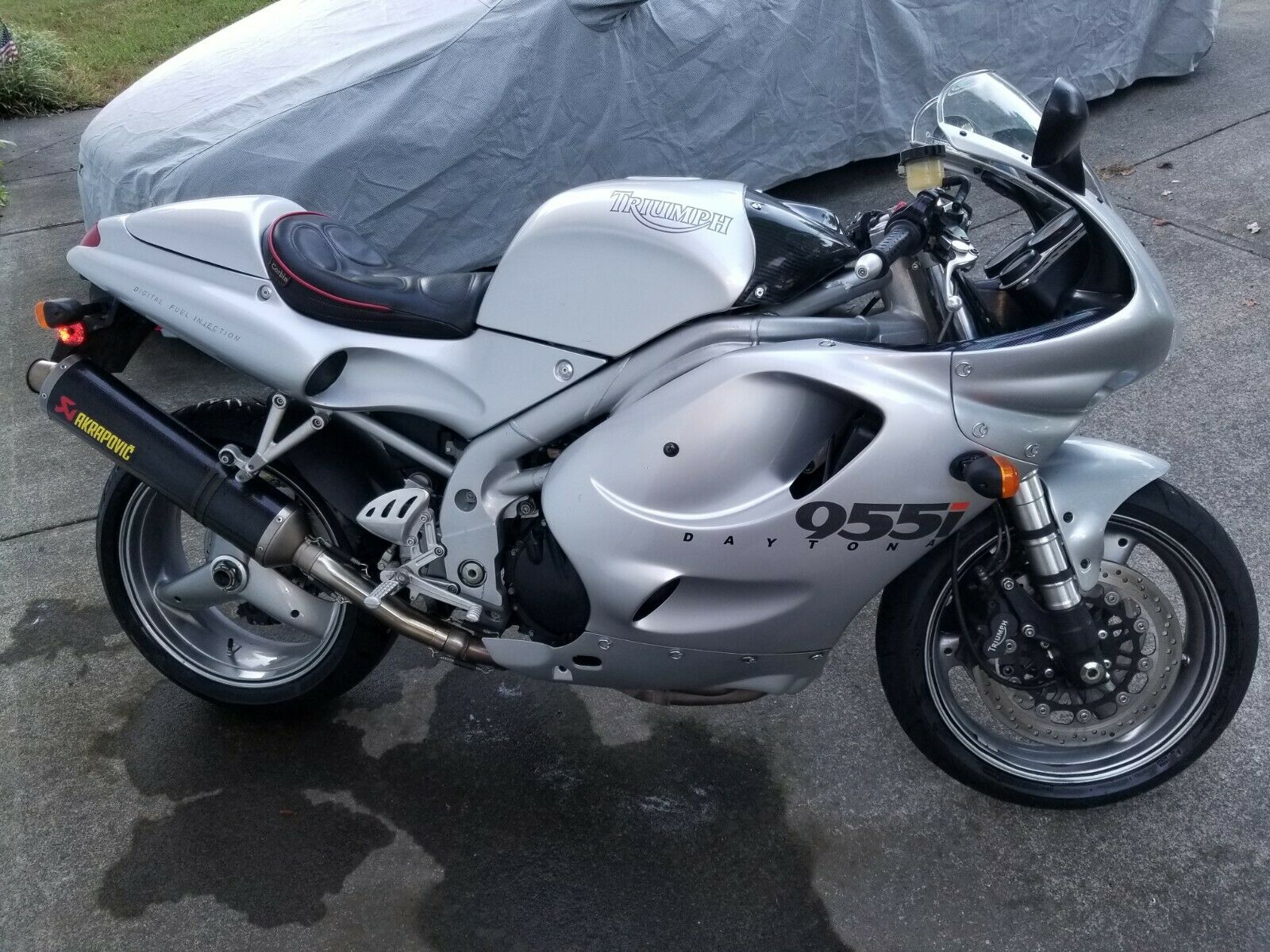 If someone said they had a motorcycle with a single sided swingarm, fuel injection, 955cc and a unique engine configuration, what would come to mind?  Probably not Triumph, and that is a shame because the late 90s and early 00s Daytona was a really good bike.  Sure it did not have the exotic nature of the Ducati, or the peak power of the Japanese four cylinders but it did have a very usable performance package for the road.  Most in period reviews heaped praise on the Daytona for how fast and usable the performance was on the road.  This bike was for owners that knew that there was more to a motorcycle then just lap times.  These people were being honest about how the machine was going to be used, and were it was going to spend time.  130hp from the three cylinder engine was plenty to put a smile on anyone's face, as was the fully adjustable suspension.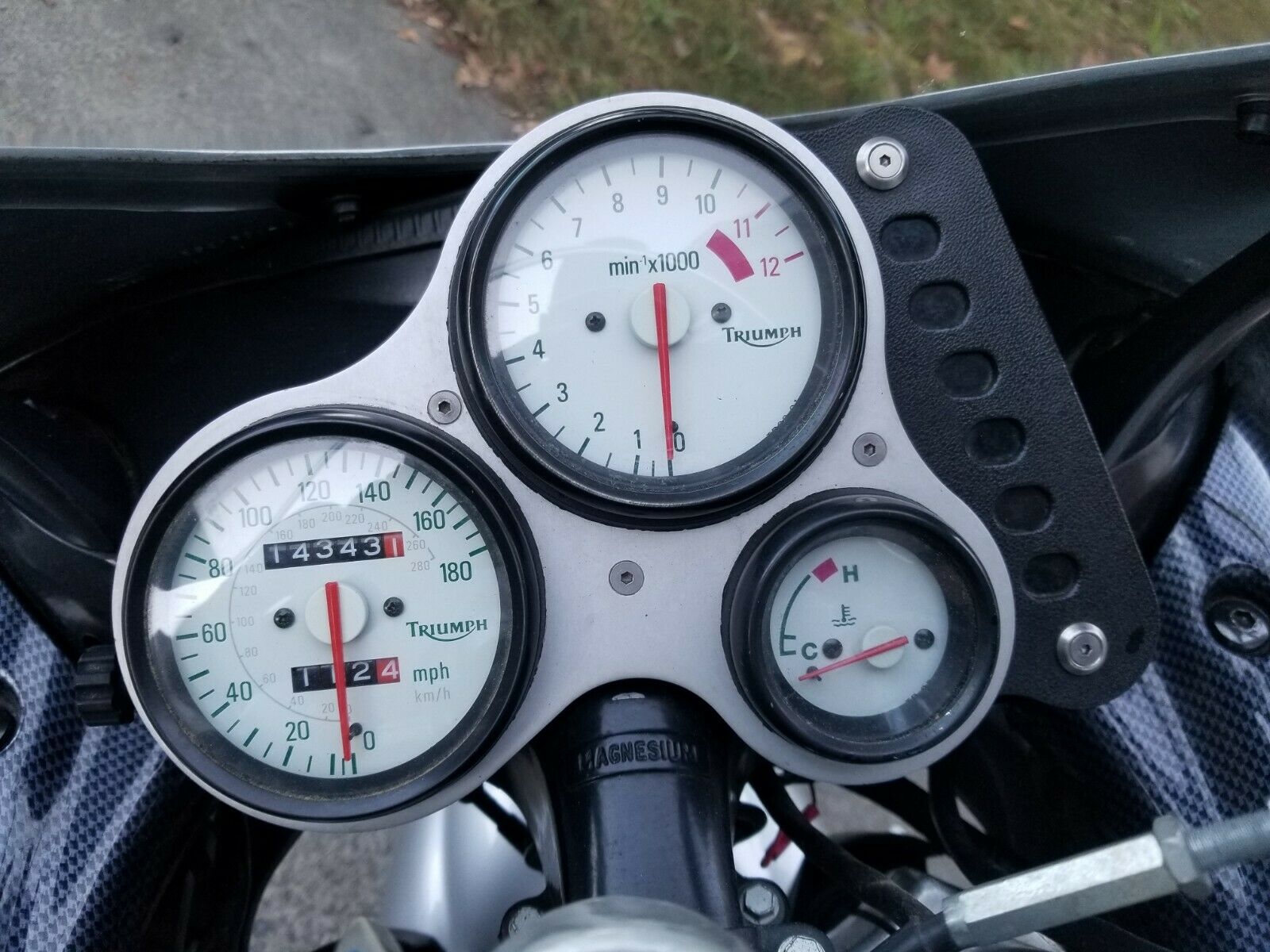 From The Seller's eBay Listing:
2000 Triumph Daytona 955i
Very low mileage! Everything on the bike, mechanical/electronically, works fine.
Full Akrapovič Exhaust, Corbin leather seat, and carbon front tank cover added.
Battery replaced and oil/filter changed just this month. Title in hand. No trades. Ready to ride!
The end of season deals just keep rolling in.  $3500 is an absolute bargain for a clean Daytona 955.  This example has a full exhaust that is sure to sound amazing.  Miles are sitting at just under 15k so no fears about using this bike as intended.   One could have a wonderfully unique bike in their garage without worrying about depreciation at all.  There is a robust owners club so servicing and maintenance should not be an issue at all.