Motorcycles are many thing to many people.  Some view them purely as a form of transportation, while others reserve the riding experience for special occasions.  A select few treat them as objects of desire.  Something almost mythical in terms of appeal and performance, something that is a true piece of art.  MV Agusta adopted the phrase Motorcycle Art as part of their marketing years ago, but it really was a fitting label.  The bikes had the specifications to take on almost anything else on the market, but they had the added Italian flair and undeniably beautiful styling.  For 2013 the F4 came in three flavors, the F4, the F4 R and the F4 RR, each and upgrade on the pervious.  The F4 RR used the 998cc "short stroke" four cylinder engine.  It cranked out 201hp and could rev to 14,000 RPM.   Seen more as a rival to the BMW S1000RR then any of the Ducati offerings in period.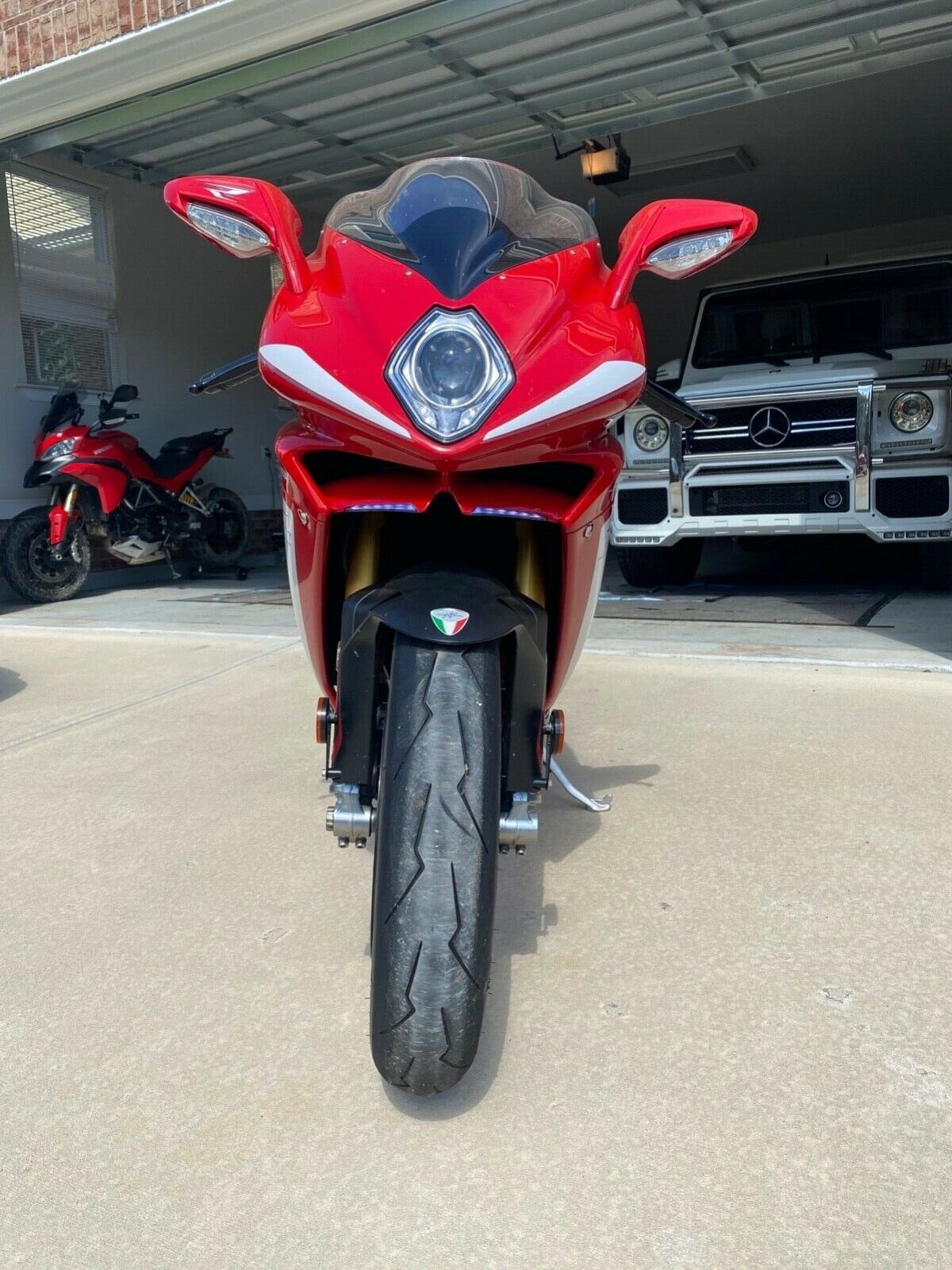 The F4 RR commanded a $7,500 premium over the base F4.  For that money you got variable length intakes, titanium connecting rods, forged wheels, electronically adjusted steering damper and a host of other top tier components.  This flagship model was meant to showcase what MV Agusta could do with a road bike.
From the Seller's eBay Listing:
MV Agusta F4RR

Original owner, purchased from unique super bikes in Miami.

Serviced at Ducati Charlotte.

Everything is factory. Rare bike, I haven't seen another for sale here on eBay or cycle trader in over a year. This is the RR model, not the R or base.

No reserve auction. Payment due within 3 days. Wire transfer or cash. Title in hand.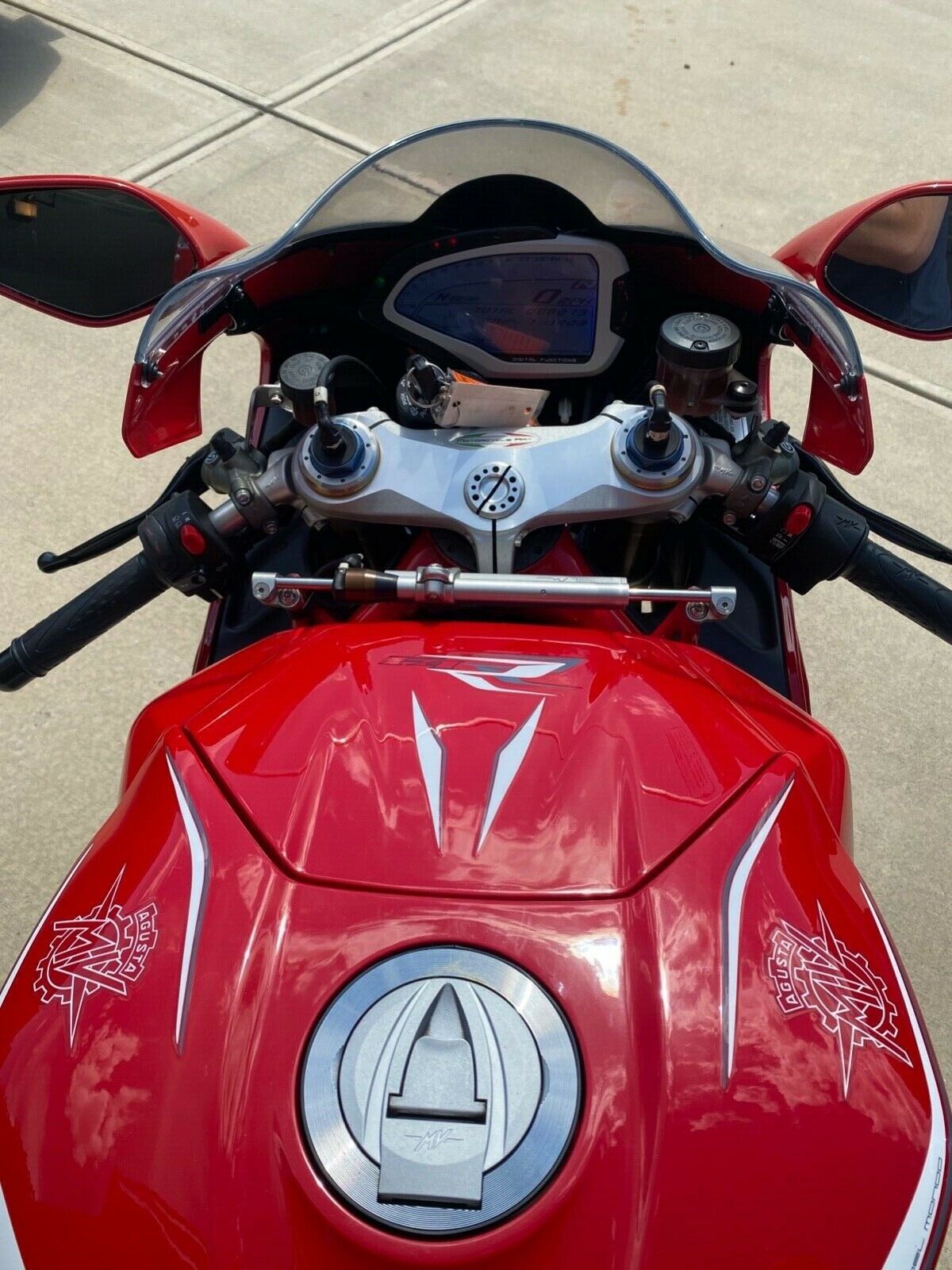 Opening bid of $12,999 has yet to be made on this no reserve auction.  At roughly half the original MSRP the timing might be right to add this bike to your garage.  Details are limited, but it is always appealing to purchase a motorcycle from the original owner.  A touch over 6k miles shows that the bike has been used over the years and one can assume most, if not all, of the typical Italian quirks have been worked out.  While an MV Agusta is never going to give the worry free ownership experience of the Japanese brands, it does offer an interesting alternative to a Ducati.