For Sale: RSBFS Merchandise 25% off!
Santa stopped by (well, he pulled a stoppie anyway) the corporate HQ of RSBFS recently, and in honor of the jolly fat man's visit we are offering everything in the store at 25% off. If you've been holding out on your holiday shopping, now is the time to spread some RSBFS cheer.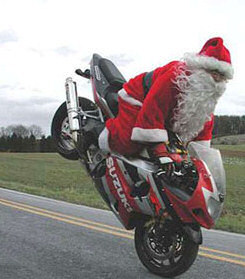 Check out our discounted shirts:
White RSBFS tee shirts: $12.00
Black RSBFS tee shirts: $14.25
RSBFS Polo shirts only: $22.50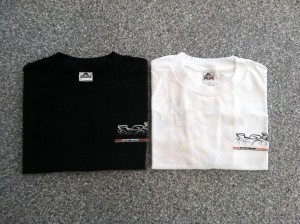 We also have some other great logo items – perfect for stocking stuffers!
RSBFS logo hat: $14.25
RSBFS logo mug: $ 9.75
RSBFS stickers: $3.75
RSBFS Koozies: $3.75
Be sure and check out all of the goodies. Shipping is automatically calculated for US-based buyers. For special orders and international shipments, please contact us for shipping details.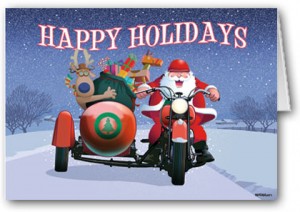 Prices good through the holiday season or until we run out of logo gear. Don't miss out! Click here for more information.