Ein Sammler Traum: 0 Mile 1998 Yamaha FZR750R OWO1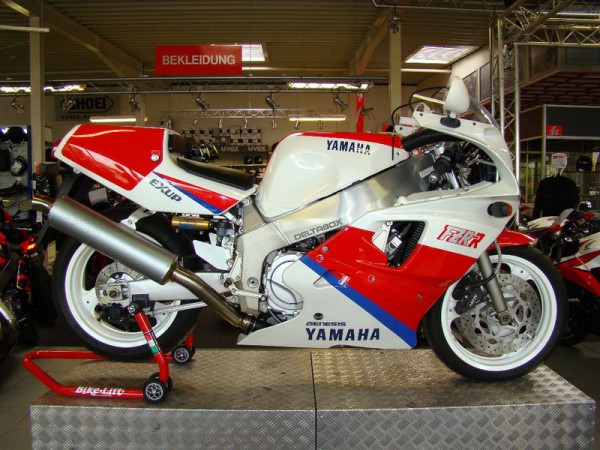 Google Translation don't fail me now, this truly is a collectors dream. I really don't have too much to say here. If you collect Yamaha's here is your opportunity to own a piece of Yamaha race history that looks just as good as it did rolling off of the production line. You just might need to speak a little German to get the deal done.
Enjoy some more pictures:
Here is the story from Deutschland:
Dear Yamaha owners and fans,

we have a very special offer for you today. You get the opportunity to purchase a mega-rare legendary Yamaha OW01 Sportsbike. The exciting thing is that the bike is absolutely NEW, it has never run, it has no mileage, it is right out of the box.

We got the bike from a crazy OW01 collector who had two bikes for street and this one for keeping new as a collectors piece.

The bike has never been registrated, the document papers are blank!

Unfortunately we did not get the also new owners manual, the pre-owner couldn't find it anymore.

We are official Honda dealer in northern Germany for 30 years now, we want you to know that we are absolutely serious, please have a look at www.wellbrock.com for further details.

We are able to organize worldwide shipping of the bike, please ask for shipping costs.

Please have a look at the pictures we took of the bike. The pictures show exactly the bike that we are about to sell.

If you have any questions, please don't hesitate to ask.

Regards,

Team Wellbrock & Co.
Brakes have come a long way since 1998. The dealership in Germany is asking $29,000 for the privilege. Here is a little sample of OWO1 asking prices from around the globe in the last few months:
Australia- A rather used example- $13,000 Australian
USA- Nice example with 12,000 miles- $17,500
UK- Another clean bike with low miles- $14,000
Over priced or perfect price it might be a long time before you see one with no mileage again.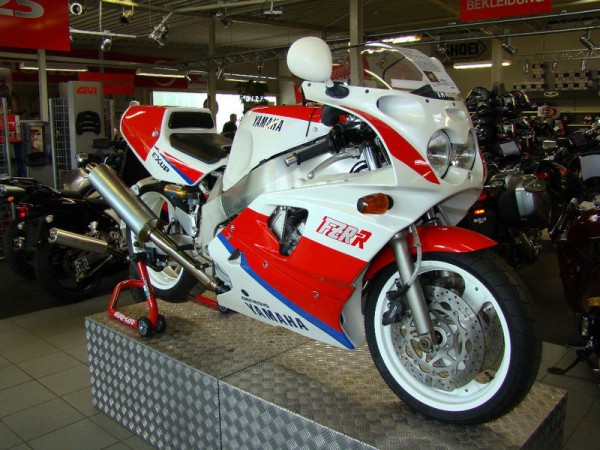 Call the shipping company, check in with your favorite customs agent and then click here.
Ian