There is no doubt that RSBFS show the love for the big RZ. One of the most popular bikes searched for on the site, the Yamaha RZ500 combines race-boy naughty looks with a twin-crank V4 two-stroke, enough pipes sticking out the back to warn off possible tailgaters, and a GP-inspired 16″ front wheel to reduce gyroscopic forces and aid in cornering transitions. If you like to ride and are breathing, how could this not elevate your heart rate?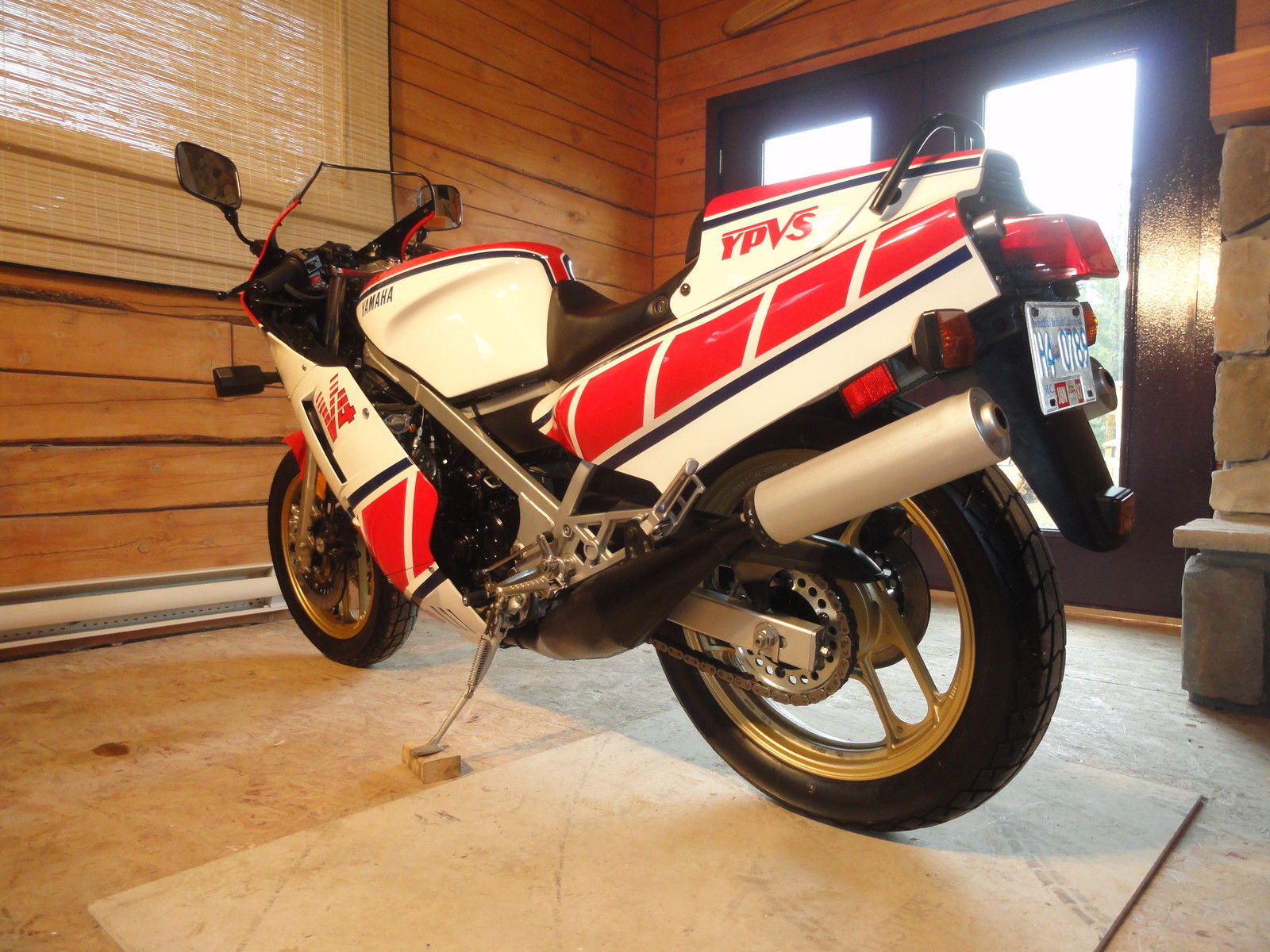 Never officially imported into the US, many RZs find their way to the States via Canada. This bike appears to be no different as it is still sitting in that Northern Wonderland, home to many exotics that Americans lust after. The seller has some experience with shipping across borders, and adds the following statement: I will crate and ship the bike to shipper of your choice in Vancouver BC included in the final sale price.
From the seller:
This 1984 RZ500 (RD500) was brought from the original owners estate. The original owner was a bush pilot who brought it new in 1984, rode it for a total of 2015kms until sometime in 1986/87 and stored it.

The condition of this bike is nothing short of astounding, all the original rubber and foam is supple , (excluding air filter element and battery strap). The battery was only slightly low in two cells, hence zero acid damage to the bike. The bike was lightly stripped, cleaned, lubed. The carbs where rebuilt. The bike runs beautifully, it currently has pre mix in it as well as running the pump.

Paper work from back in the day; 3 x Books, 1x Yamaha Canada transfer of off ownership, 1x Original ownership, invoice and receipt set for deposits, purchase off bike, including till receipts, 1x Assembly sign off sheet, 1 x 1st service paperwork, 3x insurance cover notes + all the current paperwork
Finding a RZ in this condition is pretty rare. Finding one with a documented history is even more elusive. And while two strokes do not require the same type of care as their four-stroke brethren, they do require care and feeding. When the condition of the bike in question matches up with paperwork from the time periods involved, you are a lot closer to that goal. Note that this does not mean the bike is perfect, nor does it mean that you – as a prospective buyer – are free from doing your homework. RSBFS always recommends interested buyers dig a little deeper when it comes to rare, older and hard to find machinery.
More from the seller:
Flaws; There are 2 mounting tabs repaired, cracks around left center mounting hole, and crack on belly pan. The tank was cleaned inside with metal rescue, it has not been lined. some minor rust flecks on underside of right lower exhaust and a ding. There is some flecking here and there on some of the olive fittings.The tach was not working in the vid, but has since started moving, i think it is sticky from sitting.

The bike runs and shifts great, however, the tires , brake pads, seals etc etc are 33+ years old, so indulging the inner Kenny right off the bat may not be a great idea.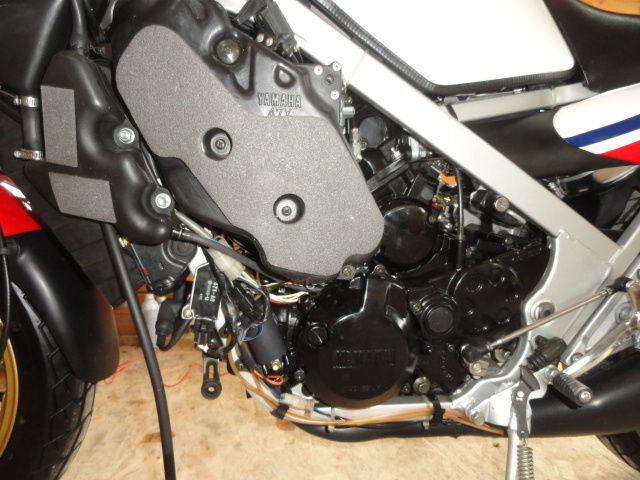 The price of originality will always be higher than that of a modified machine. And in this case, the bidding internet certainly agrees. This low-mileage bike has several days to run at auction, with bidding already beyond US $16,500. How high will it go? All depends what originality is worth to the buyer. Note that this one is a Canadian machine and will still need to be imported into whatever country/state you are located, which may (or may not) be an easy task. Still, RSBFS recommends that you find the best example of the model you wish to purchase, as reconditioning and restorations are frightfully expensive. This one looks like the real deal. Check it out here, and good luck!!
MI