Summit, MS – 11,600mi – $3,550 w/Reserve
Everybody should love the early 90's ZX7 Kawasaki Ninja. These are in my opinion one of the best looking bikes from this era. Unlike its more-sought after homologated special brother, the ZX-7R, the standard ZX-7 can be more street friendly. Non existent on this bike is the super tight gearing and flat0side carbs that are known to finicky when not tuned.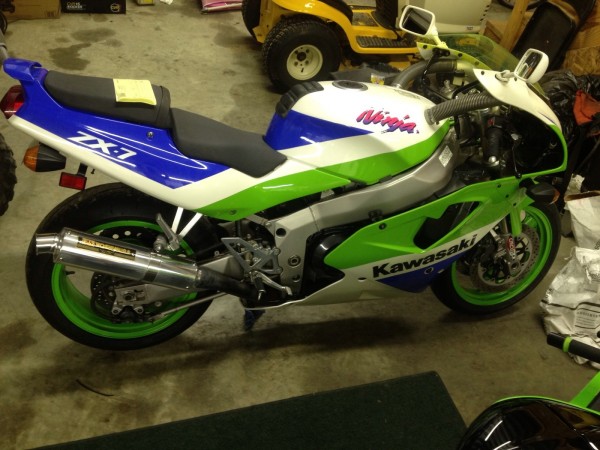 This bike looks to be as clean as you could hope for with a 22-year old bike of this nature. I have said this before and I will say it again. These were not limited in production numbers, but they were also not designed to be collectible. In today's market, this means that finding a clean and unmolested example can be difficult.
From the seller:
Rare 1991 Kawasaki ZX-7 Ninja up for bid in Great Condition with 11,600 original miles on it. This bike it in great condition. Please feel free to ask questions. Don't miss out on a once in a lifetime find of a 22 year old bike in this condition. Never wrecked with a clean title. I am the 2nd owner. Buyer responsible for local pickup or shipping. Happy Bidding..!
These are sweet bikes. Sure, not the best performance compared to today's technology, but with that come a ton of character. You even get the classic green tinted windscreen to go with it. You better hurry though, as not much times remains on this bike. Feeling impulsive, check out the auction here and place a bid!
-JS