Today's Featured Listing is this titled Suzuki RGV250 from Speedwerks in Delaware. We've had the pleasure of working with SpeedWerks for over 5 years and every time they roll out a new offering, it makes readers in the know take notice. They always great rare sportbikes available for restorations and custom builds.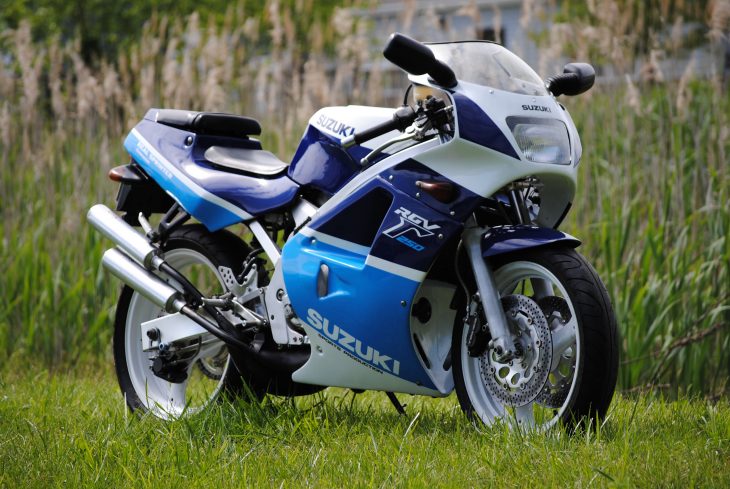 The VJ21 RGV250 is a pretty uncomplicated machine, though 1990 marks the first year for adjustable suspension not only up front but in back as well (though this example wears an upgraded GSXR unit). The brochure reads under 300lbs and nearly 60hp, which means featherweight handling and a big punch in power when the power valves hit.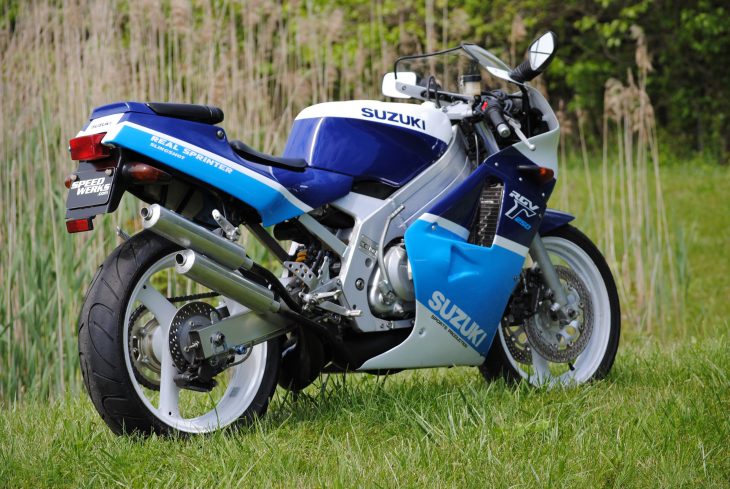 from the seller:
1990 Suzuki RGV250 VJ21, titled correctly with original VIN. This bike could be described as a 'good rider'. It has the original tank on bike and original bodywork included that needs to be restored. It is currently fitted with a decent after market body kit. Has Bridgestone 090 take-offs, new brake pads and steel braided lines front and rear. Upgraded GSXR shock. Stock carbs, airbox and oil injection. Motor was recently rebuilt (not by us) though we have inspected the cylinders, reeds, and pistons. It also has aftermarket power valves. New clutch and all fluids replaced. Standard exhaust fitted and we have Tyga Stainless side by side's in stock if you so choose. $7500 obo

Contact Steve by email (steve@speedwerks.com) or visit his website.
While many of the SpeedWerks bikes we have featured were fully restored show queens, this one strikes a nice balance for someone looking to actually ride and enjoy a great looking two stroke we never got in the states. Looking at the bike closely in the pictures you can spot some patina but the rest is so tidy and clean that this bike could really suit multiple roles as track day bike, bike night discussion piece, and after work therapy machine.
Many thanks to SpeedWerks for continuing to support the site. Good luck to buyers and seller!
dc