Not born on a construction site, but this vintage VFR400R may have acquired permanent resident status.  Propose to this beauty and whisk her away to the country ( roads ) of your choice.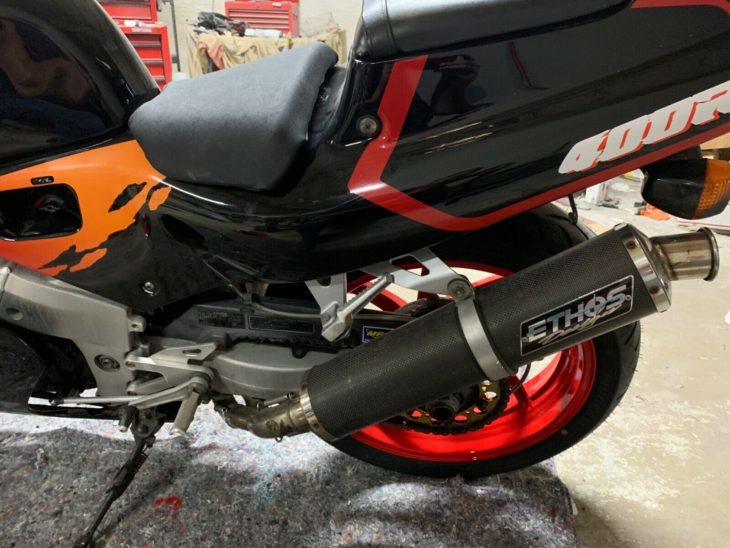 A staple in the domestic market, the 400 cc VFR got great attention from Honda and the model was produced from 1986-1993.  For the third generation NC30, a 360-degree crank was introduced, and the redline raised slightly to 14,500 rpm.  Unrestricted power is closer to 68 hp, more inkeeping with the Nissin brakes and staggered 16 and 18-inch wheels.  The alloy twin-spar chassis accepts the right-side-up forks and the race-derived single sided swingarm.  Twin headlights in the RC30 lookalike fairing fool many a fan until they're close-in.
Looks like this owner has carved out a spot in a larger garage to work on his VFR, and while not without some miles, it looks very good.  Just a couple of comments accompany the eBay auction:
1992 Honda VFR400R NC30, 18,000km or 11,000 miles, new tires, new brake pads, new fork seals all original fairings, de-restricted. Vermont registration, can be registered in any state in USA 

Bike runs very well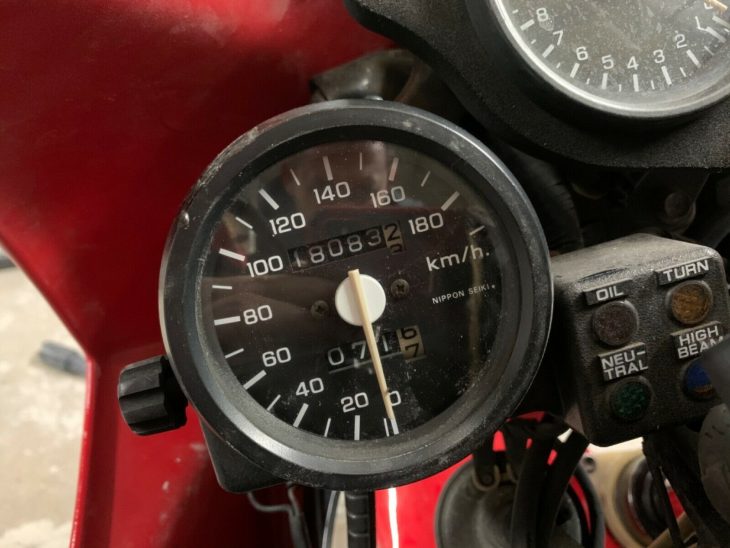 The VFR400R wasn't sold far and wide, but along with its track manners and geared cam soundtrack, has a loyal following.  The ask is up in superbike territory, but a V-4 400 is rare and getting more so.  This Honda red example looks worth pushing the Make Offer button, at least to start a conversation.
-donn