It's is that time of the week again to take a look at what's been going down on the other side of the internets at ClassiSportBikesForSale and CafeBikesForSale. This week we have some real classics, even one bike dating back to the 1930's. I would ask you to take a minute out of your day to check these bikes out, but as we know when it comes to RSBFS, one minute can turn in several (or a hundred). Enjoy!
1953 Triumph Tiger T100C up for Auction!
You Get a Gold Star! 1955 BSA Gold Star For Sale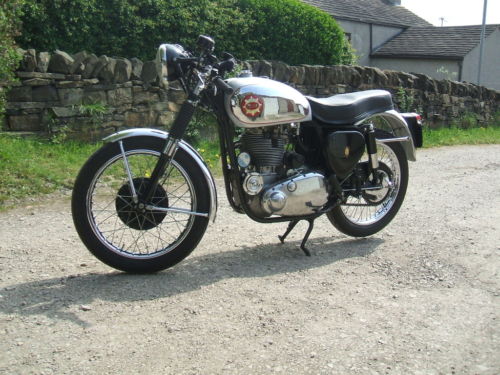 1908 Kawasaki K1R on ClassicSportBikesForSale.com!
Super Vintage! 1939 Brough Superior SS80 Across the Pond
Be sure to check out ClassicSportBikesForSale.com and CafeBikesForSale.com for even more cool bikes posted recently!
-JS