Back on ebay after failing to sell in December of 2015, here is a Nikko Bakker crafted Barracuda 1000 that is said to have been previously owned by Nicholas Cage.

Collectible sportbikes typically meet at least one of the following criteria; be produced in limited numbers, been in pristine/OEM condition (or have very low mileage); have what was at the time new/revolutionary technology, be hard to find in its listed location and/or have a significant ownership history. In this case, we have a bike that meets  a significant number of these criteria.  The Barracuda is a Nico Bakker framed special powered by the Suzuki TL1000 power.  This particular Barracuda was previously owned by Nicholas Cage of Leaving Las Vegas (good!) and Ghost Rider (bad!) fame and could be the only one imported into the United States.
I have to admit I am a Nico Bakker fan, in large part because he designed the frame for my beloved Zane-era Laverda 750 series.  Apparently Nico Bakker is still building bikes in the small town of Heerhugowaard, Holland (about an hour north of Amsterdam).  You can see more about Nico Bakker from this post from 2012.

From what I am have been able to find, the Barracuda has a custom frame built around a Suzuki TL1000 engine, suspension is WhitePower/WP or Ohlins, brakes are Brembo, the exhaust is Akrapovic and the 5-spoke wheels are Marvic.  More details about the components can be found here and there is a review from Carole Nash here.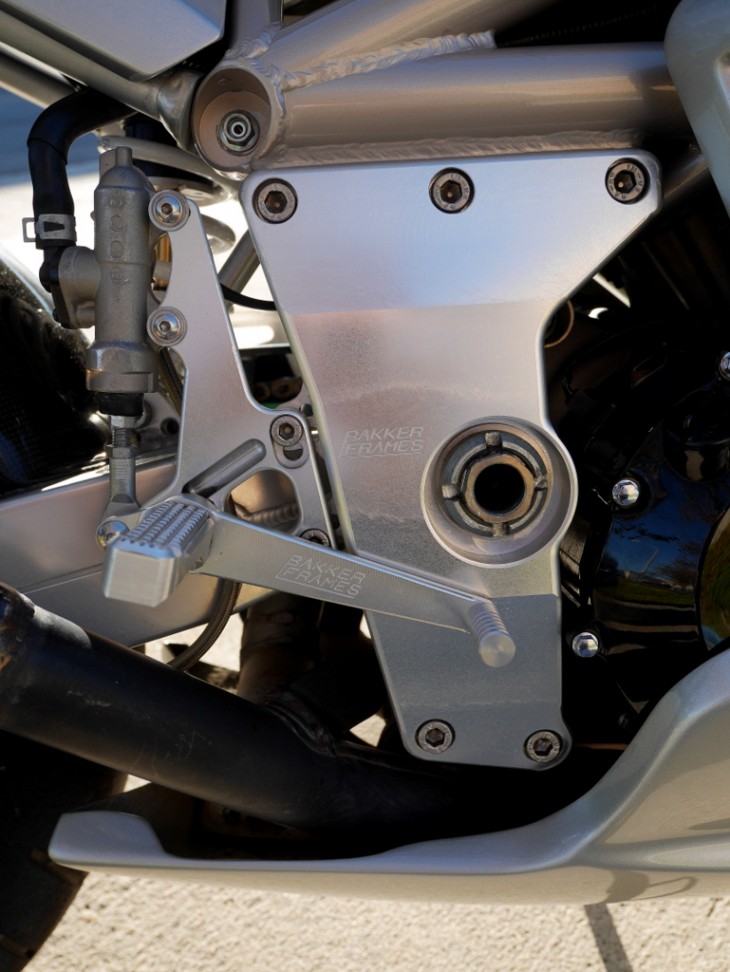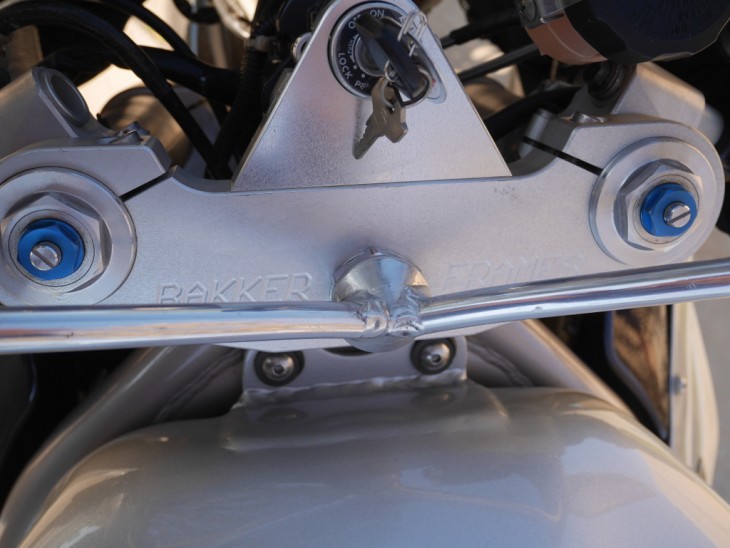 Like most very small production runs, there isn't a lot of information on what it would take to maintain this bike.  Given that its core is a Suzuki TL1000 and the rest of the bits are high end (but well established), I would expect no significant maintenance issues but I would expect to need fresh fluids and given its age, probably fresh rubber/tires too.

From the seller:


Mileage is only 765 miles/1232km
Recent serviced included battery replacement
Features a steel tubular frame with alloy swingarm.  Powertrain from the Suzuki TL1000. 
Ride height, steering angle and even the swing arm height can be altered.
So what is this Dutch crafted rarity worth?  Based on the previous listings it seems that the seller is looking for prices above $22,000 USD which seems like a lot for a bike that while rare, doesn't seem to inspire "lust".  (previous listing on ebay here.)   Also I am not sure if this one will appreciate in value.
I think this will only appeal to a serious collector, someone who already has a decent collection and and is looking to take a bit of a flyer on this one.    It may also appeal to  Zane-era Laverda fans and maybe that is the best potential new owner- someone who wants to see what's it like to have a Nico Bakker frame combined with a bonkers powerplant.
-Marty/Dallaslavowner