For Sale: 1978 Bultaco Streaker 125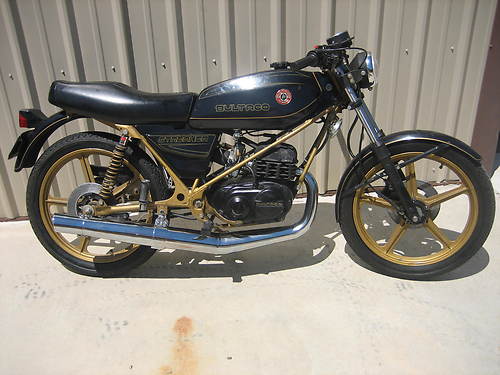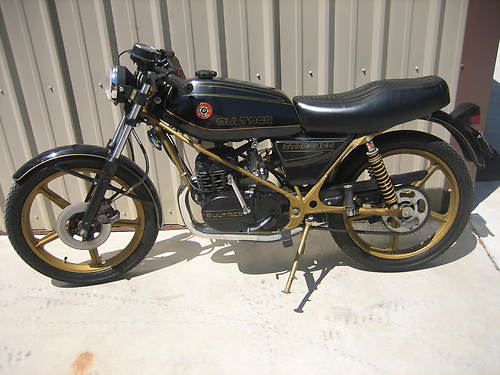 The Spanish are a rabid lot – they love their motorcycle racing more fervently than any other nation I have witnessed. That country has also produced its fair share of racing greats: Sito Pons, Dani Pedrosa, Ángel Nieto, Jorge Lorenzo, Àlex Crivillé and Álvaro Bautista just to name a few. On the motorcycle constructor side, the Derbi models dominated small bore 50/80cc racing, and Montesa was another succesful and popular make. Adding to that legacy is the Bultaco brand, producers of sportbikes, racers and off road machinery.
The seller lists some great info on the history of the Bultaco name and brand. Let's just say that if you are not familiar with this historic marque, I can tell you that it is NOT named after a delicious edible wrapped in a hard or soft shell (and usually filled with beans, cheese, lettuce and tomato). Cutting the story short, Bultaco was built around racing; when Montesa closed its racing division, that workforce started out on their own – and won. Even the company logo represents racing, and was based off of a rider's hand motion to the pits: all is well.
From the seller:
You are looking at an exceptionally clean and completely original 1978 Bultaco Streaker motorcycle that has only 712 original miles on it. This is the first year that they were made and they were only made for three years. This bike starts on the first kick and runs great. It has the original blue California plates and is current until December of 2012. This extremely rare bike is in exceptional "original" – not restored condition for a 34 year motorcycle. It is very difficult to find these Streakers and even harder to find an original one. Every single part is original, including the paint.

This bike only has 10 horsepower but it will do 75 MPH – it's is so much fun to drive and see peoples responses. When I take it out everyone says that they have never seen one before and they love it. This is the only Streaker I have ever seen in the flesh in my 40 years of being around motorcycles. They never come up for sale and those that have them – keep them and do not ride them.
I know this bike probably belongs on our sister site Classic Sport Bikes For Sale, but I just couldn't pass it up. This 125cc two stroke is a great little bike and very rarely seen in the US. To find it in California with plates and a title only heightens the rarity. If you are into smokers that you cannot find in the States and do not see every day, this little beauty has your name on it!
This auction is on right now, and the price remains low: the current bid is only $2,325 with reserve still in place. This will never be in RC30 territory in terms of price OR speed, but it is rare and certainly has a good look to it. For more pictures, more stories about the history of Bultaco and to bid on this original collectable, click the link and jump over to the auction. Good luck!
MI