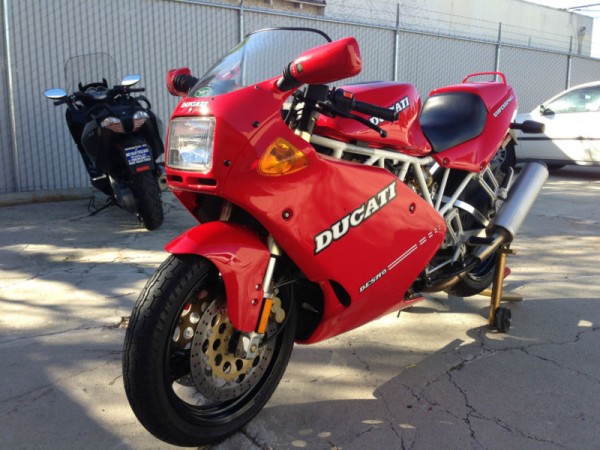 If you've been searching for a great looking SuperSport your wait may be over. While many will prefer the better equipped SS/SP model that came a few years later, some will agree they prefer the red on white frame combination. Personally I think it just makes the bike look more age appropriate somehow.
1992 Ducati 900SS For Sale on eBay
This example has not even really been broken in yet with just 706 miles. It appears all stock and ready for display. The owner states it runs perfectly but that even the tires are original, so I suspect it will needs some refreshing before any long rides.
dc