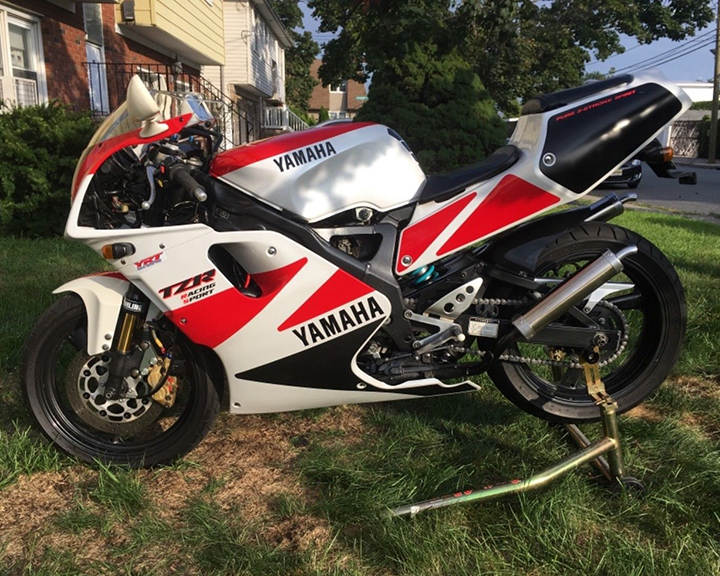 Yamaha's TZR250 doesn't seem to command the same prices or attention as Honda's NSR. Which is interesting, considering it's similar in terms of weight and performance, and the TZR is generally even rarer in every market outside Japan: both the 3MA and 3XV versions were officially sold in the Japanese market only, although plenty found their way to the UK, Europe, and Canada via "parallel import" laws.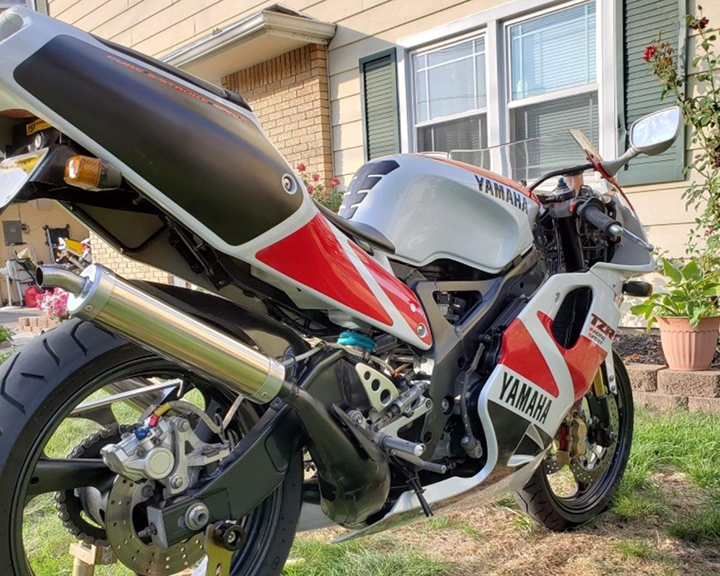 Certainly, the TZR isn't lacking in technology: the 3XV packs an electronic engine-management system to rival Honda's PGM-IV that controls the ignition advance, the powervalve, and the carburetors' fuel mixture. Yamaha's Deltabox frame is light and stiff, and the RS version seen here adds a dry clutch, close-ratio box, and later models even included fully-adjustable forks. This example goes a step further and has been upgraded with Öhlins forks and a Nitron rear shock.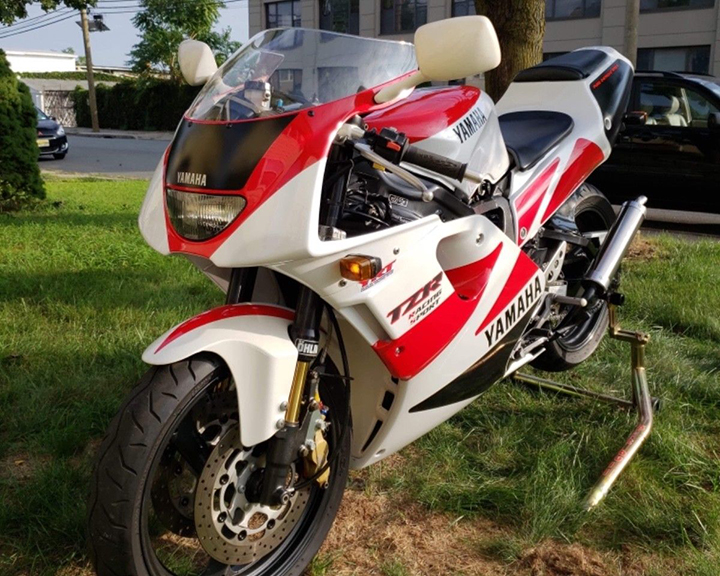 Ultimately, the package closely mirrored the rest of the class: 90° liquid-cooled two-stroke v-twin displacing 249cc, an aluminum frame, a six-speed gearbox, and the de rigueur powervalve to boost the two-stroke's limited midrange. The seller is asking $11,500 for this updated, well cared-for example.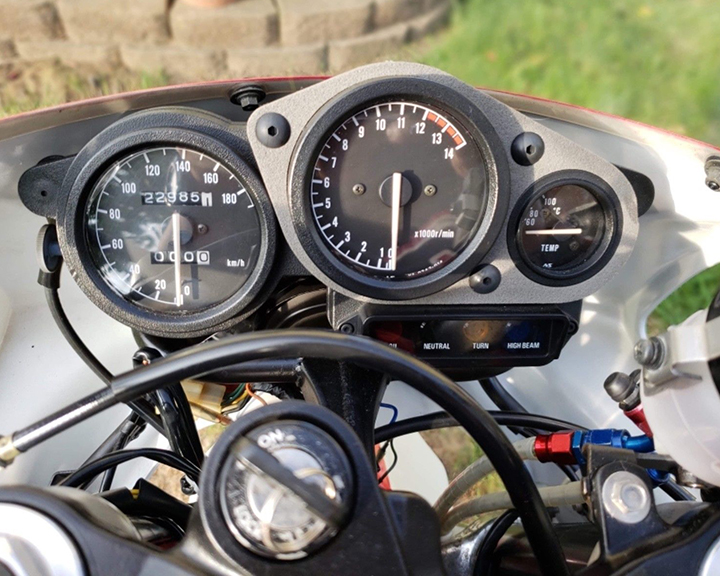 From the original eBay listing: 1992 Yamaha TZR250RS for Sale
You are looking at a super clean, well maintained and a hard to find TZR 250RS. The RS model comes with close ratio gear box, RS paint scheme, fully adjustable suspension and dry clutch. I upgraded the front forks with Ohlins components, Nitron R1 rear shock, Brembo calipers, Brembo pads, braided brake lines and full floating rotors. Maintenance was done which includes fresh Motul fluids (coolant, brake fluid and transmission oil), carbs been cleaned/synced. Bike is street legal, titled, registered and insured in NJ. Everything on the bike is OEM all original with the exception of the upgrades mentioned. You will never find another one in this condition. 
This one has been up for sale more than once in a couple different places, but appears to be very clean and comes with a New Jersey title, which is a nice bonus for anyone looking to ride their stinky little sportbike. The biggest question here is: has the bike been de-restricted? Collectors may not be too worried, but anyone looking to ride this anywhere outside a very tight, technical racetrack or a very twisty back road will want more than the government-mandated 45hp. The Japanese government, obviously: the US government regulates many, many things, but horsepower is not one of them.
-tad