Set the way-back machine for the early 1970's and check out a Triumph TR-6, some came with red-striped Michelins, beyond cool on a BRG car.  This cared-for Ducati retro makes reference to that look, taking the red / black scheme ( standard on every 2007 Sport 1000S ) to a new level.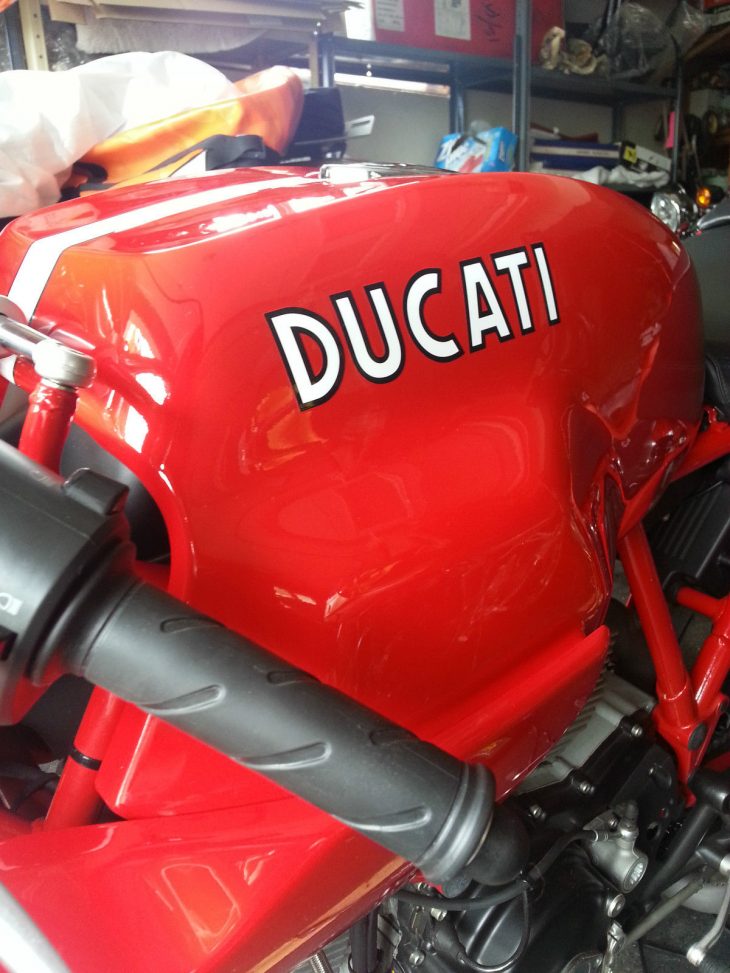 Manufactured for the 2006-10 model years, the Sport Classic series was based on the 992cc dual-spark engine and had 92 hp available.  The 2007  was a modern retro, with Marelli fuel injection, quiet and smooth wet clutch and big Brembo brakes.  43mm Marzocchi forks and Sachs rear shocks are are a nod toward the bottom line, rather than the start-finish line.  But with the TT-style upper fairing and spoked wheels, it's a fab look if not the most ergonomically friendly.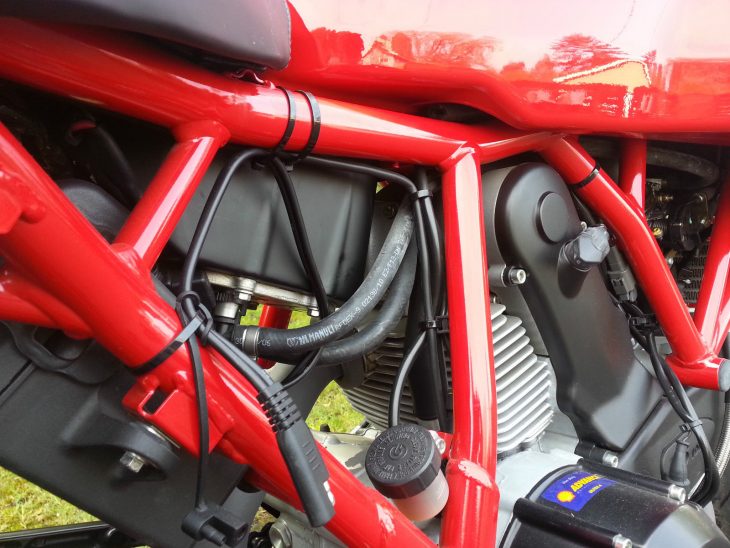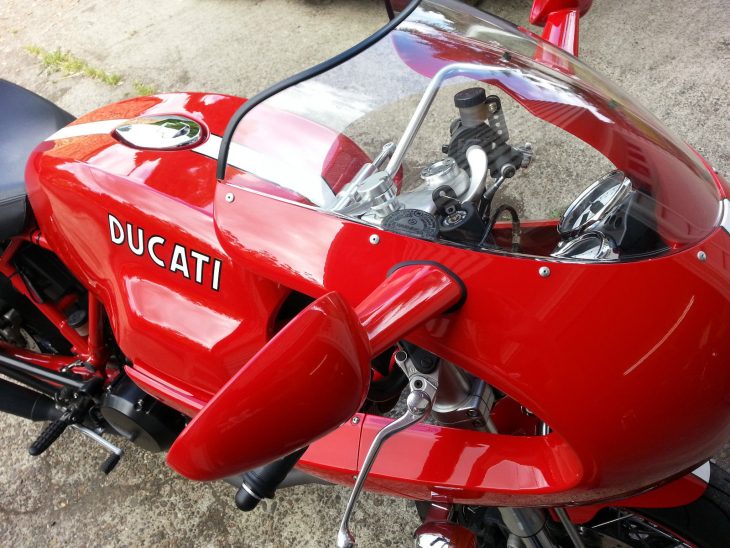 Exported from Cali to Portlandia, this Sport 1000S has been kept stock enough to return to the Peoples' Republic of CARB.  Not ridden much with under 3,100 miles, it was still treated to a matching stripe on the front fender.  Tempting as it must've been to fit with carbon everything, the pebbled black covers look great with the red body.  Termis are somewhat less massive than the stock mufflers, and the flat black finish on the exhaust system fits right in.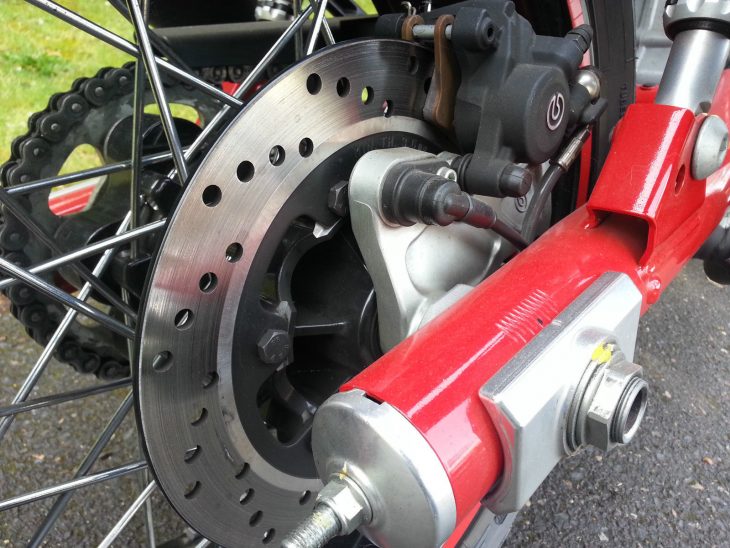 I am the 2nd owner; originally a Sacramento bike so can be imported back to CA no problem. 3089 Original miles. Stock aside from Termi slip ons (originals included with all emissions equip.), red tape on wheels and white stripe professionally painted on front fender to match tank stripe. Pictures describe its condition best. Did have slight expansion on tank (common problem with these bikes) due to ethanol fuel but tank was drained and sat for a year. Has contracted back to normal size. I have not coated or treated the tank in any way as if it doesn't sell I will be using ethanol free fuel only.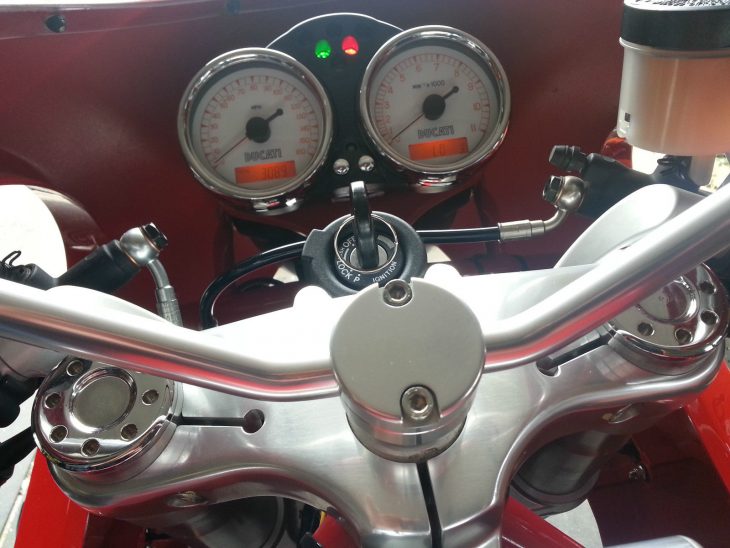 No mention is made of maintenance, so the first order of business will be to determine whether the rubber will need re-newing.  Updating the suspension would be a very do-able update, and be transformational.  Only a couple of bids but already north of a ton and plenty of time to probe the reserve.  The bike appears undamaged and nicely detailed, and the DS motor should be trouble-free.  For the right pillion, you could remove the faux seat fairing and have a smashing biposto…
-donn