Got the itch for a little short lived 80's engine tech? This low mile XN85 is here to satisfy. 
Only 4,300 miles traveled since 1983. 
The story:
TIMS  has an unbelievably nice 1983 very rare suzuki xn85 turbo with only 4300 miles on it—it runs absolutely perfect and is in near mint condition other than a small ding in the tank and some very light surface rust pits on the muffler,a little detailing and a repaint or powdercoat on the muffler as well as new tires( i believe the ones on it are the originals) and it would fit right at home in a collection or at bike shows–everything works and it even has a digital gear indicator located in the fairing inner—–the bike has a new battery and comes with the original owners manual–collectors dont miss this one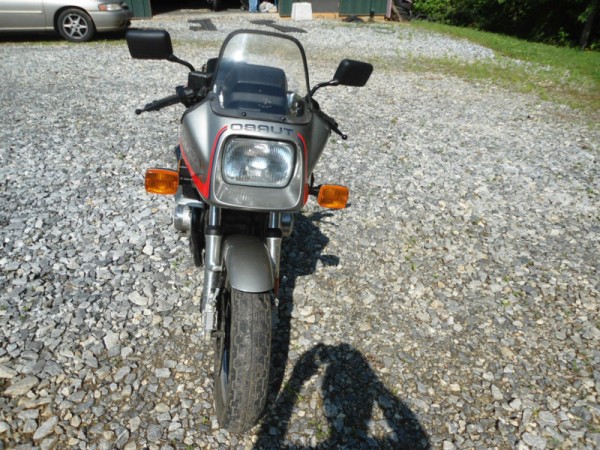 Yes, it has a little Katana DNA.  I wonder what OBRUT is?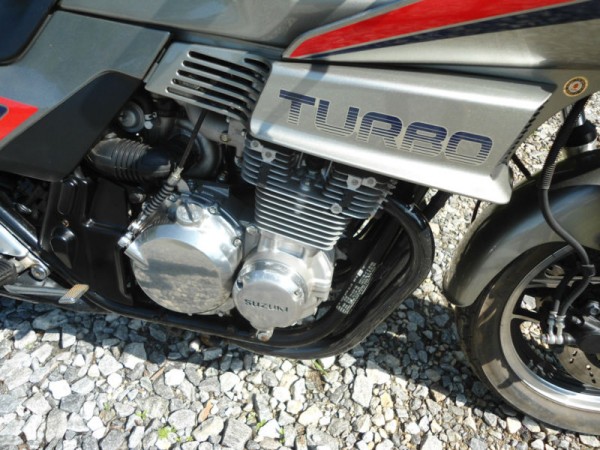 Looks close to showroom fresh.  Back in 83 you were only two years away from Suzuki changing the game with the GSX-R750.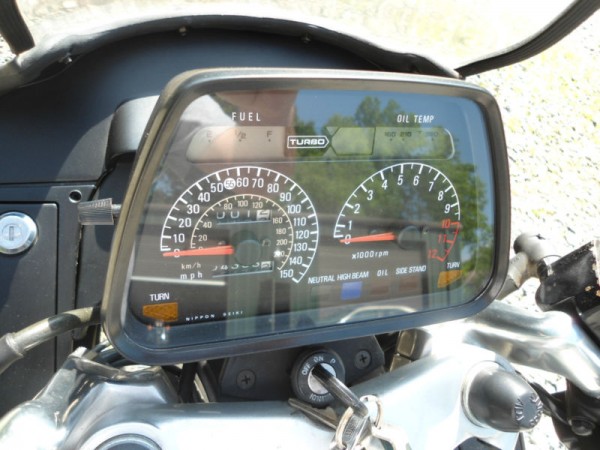 That instrument cluster has the 80's written all over it. The  asking price is $4, 495,  OBO, to brag about about your turbo charged bike.  Desirability aside, I think you can make the argument these are one of the rarest Suzuki models out there.  The general consensus on the number imported is only 300.
Ian