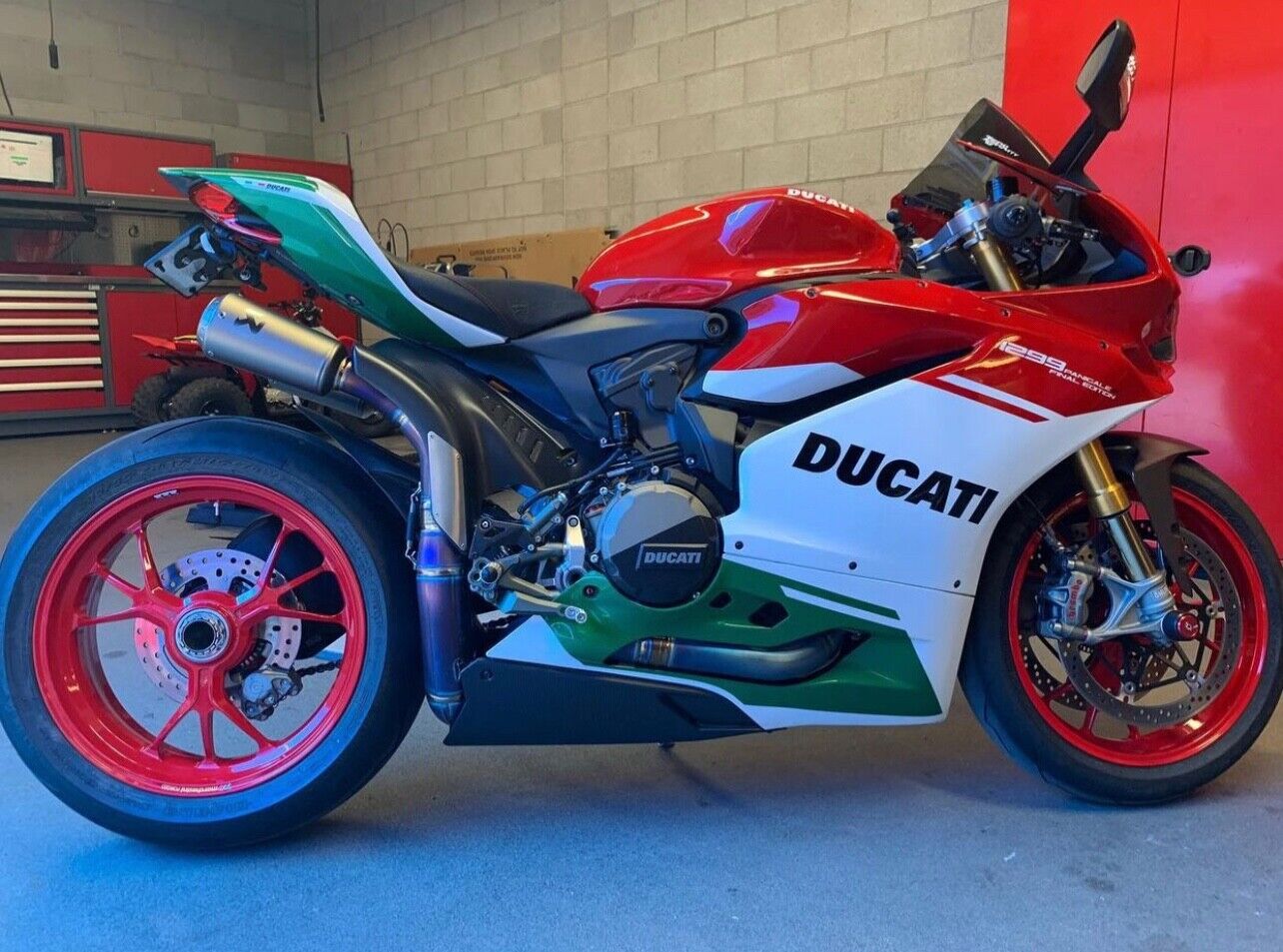 The swan song for the V twin powered Ducati superbikes was the 1299.  There were R version, Superleggera versions and one that combined the best of both and was aptly named the 1299 Panigale R Final Edition.  While that may be a mouthful of a name, this bike packed a serious punch.  If one was to guess what the design brief with the engineers revolved around, it probably could be distilled down to one word.  Raw.
Over 210 horsepower, under 370 pounds.  Dripping with the best of the best in terms of suspension and brakes, this was not just a sticker package and a marketing campaign to say goodbye to the V Twin.  This was the most refined, the most developed version of a bike that Ducati had spent decades perfecting.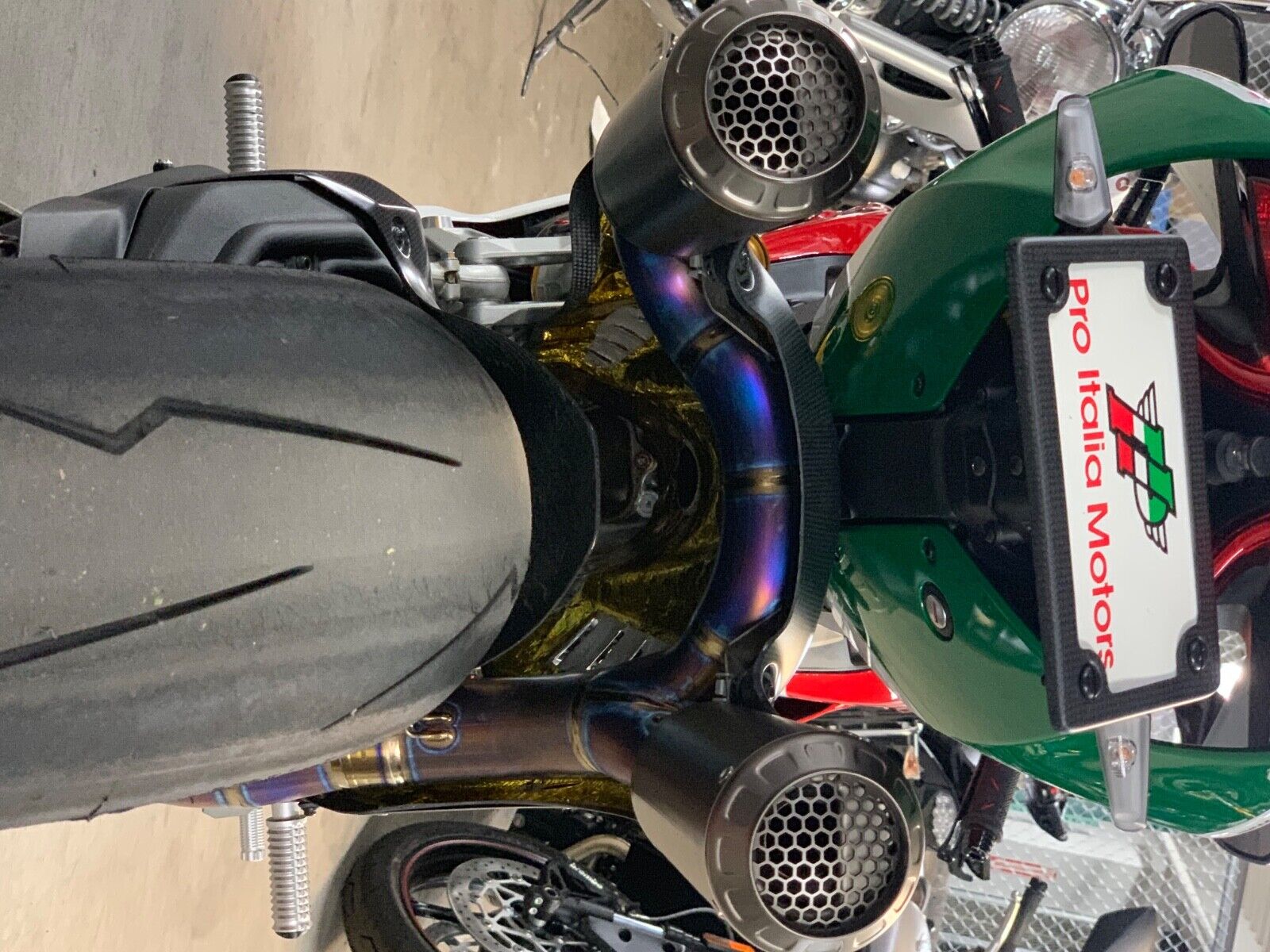 The full Ti exhaust is sure to sound amazing.  The power and handling of the Panigale are well respected.  This would be equally at home on a race track, empty back road or on display with other beautiful sport bikes.  The ownership experience should be rather nice.  New enough to have solid support from the dealer network, but old enough to not be subject to depreciation.  The other nice thing of about bikes this age is they are slowly becoming the choice of collectors and enthusiasts.  They are not the next new thing to just be showing off with.  Memphis Raines once famously eluded to the fact that once you are viewed as a connoisseur, Champagne would fall from the heavens. Doors would open. Velvet ropes would part.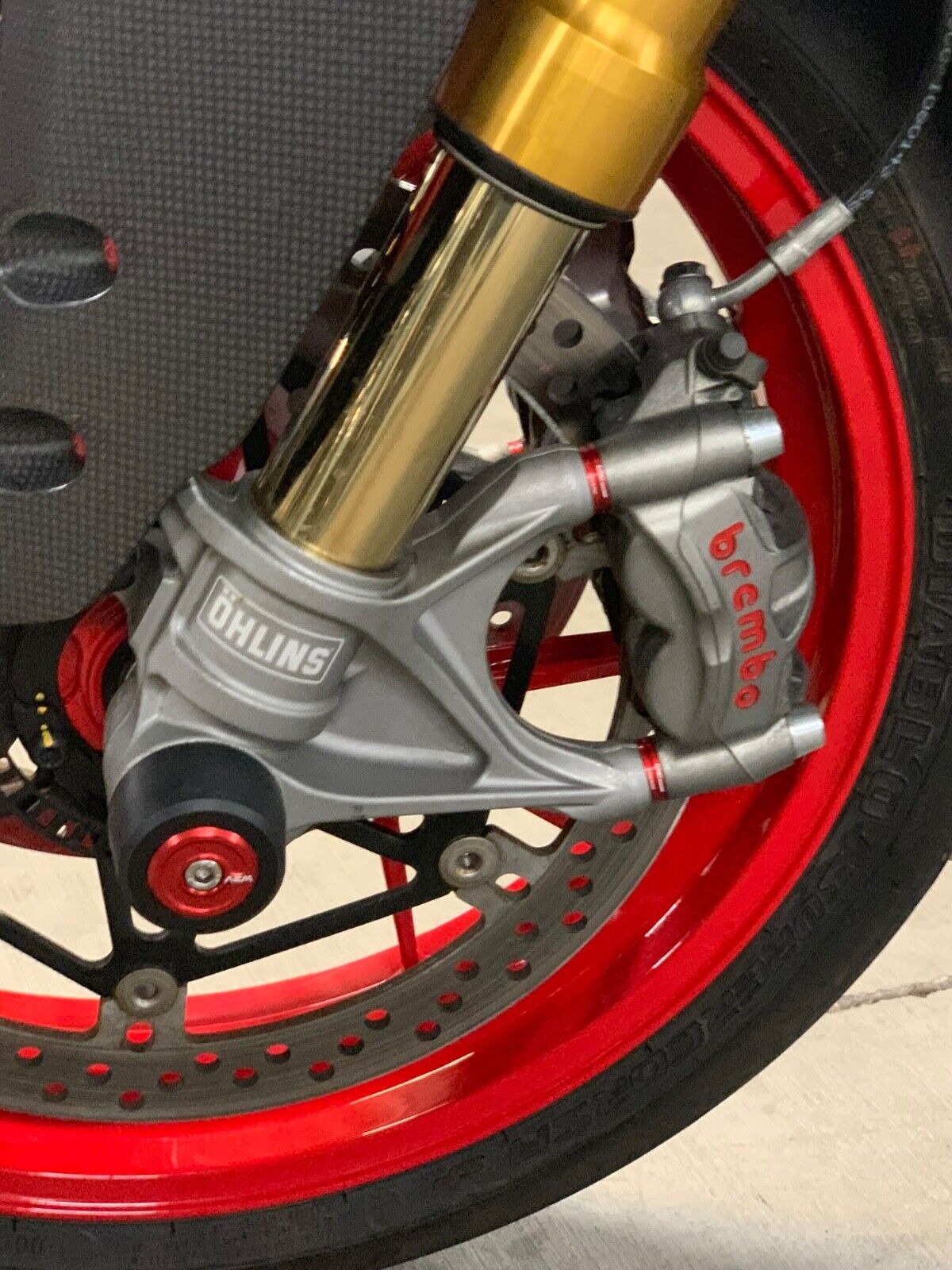 2018 Ducati Panigale 1299 R Final Edition.
Original owner
3415 miles
Full titanium akrapovic race exhaust
New tires
Gorgeous bike!
The $36,000 Buy It Now price is likely going to be hit on this low mileage example.  While that is objectively a lot of money, there is no chance that this bike will not be on the short list of collectors must haves for many years to come.  The listing does not make mention of all of the little add ons that have been added since new.  It looks like the owner hit this bike fairly hard with the upgrade catalog.  Lots of billet and carbon extras.  Right now as just a used motorcycle these might be appealing, but the next owner would be wise to see if the seller has retained the OEM components.  If now the next best option would be to casually search eBay for the correct parts to have on hand for when this becomes a blue chip collectable.