After great success racing the smaller displacement classes in Moto GP, Aprilia developed a World Superbike machine and produced the RSV Mille road bike from 1998 through 2003.  Except for the SP ( Sport Production ) 1999 homologation special which used a Cosworth-developed high revving engine, the R model is the ultimate, and this Colin Edwards Edition with livery from the RS Cube race bike, is from the last year of production and very rare indeed.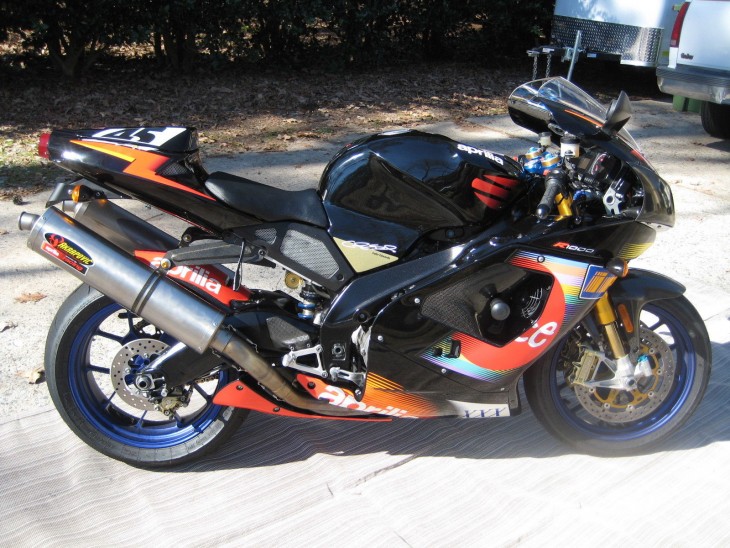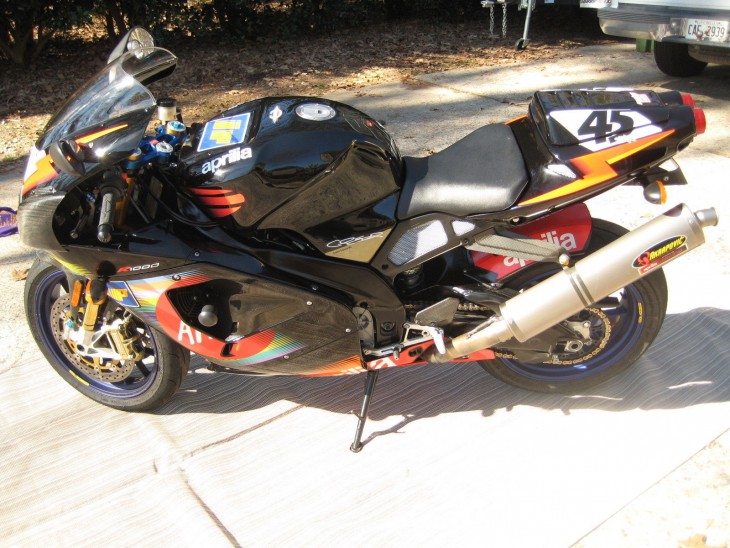 With a 997cc v-twin from Rotax, the booming RSV-Mille has 137hp, a wide torque band, and a 172mph top speed.  The R-model has fully-adjustable Ohlins front and rear, O-Z forged wheels, and Brembo disks, 320mm front and 220mm rear.  Somewhat lighter than the base RSV at 416 lbs dry, the R model has carbon fiber front fender, air scoops, heel guards, and muffler stays.  In addition to the race-replica paint, the Colin Edwards Edition has a ram-air carbon filter housing and Akrapovic exhaust.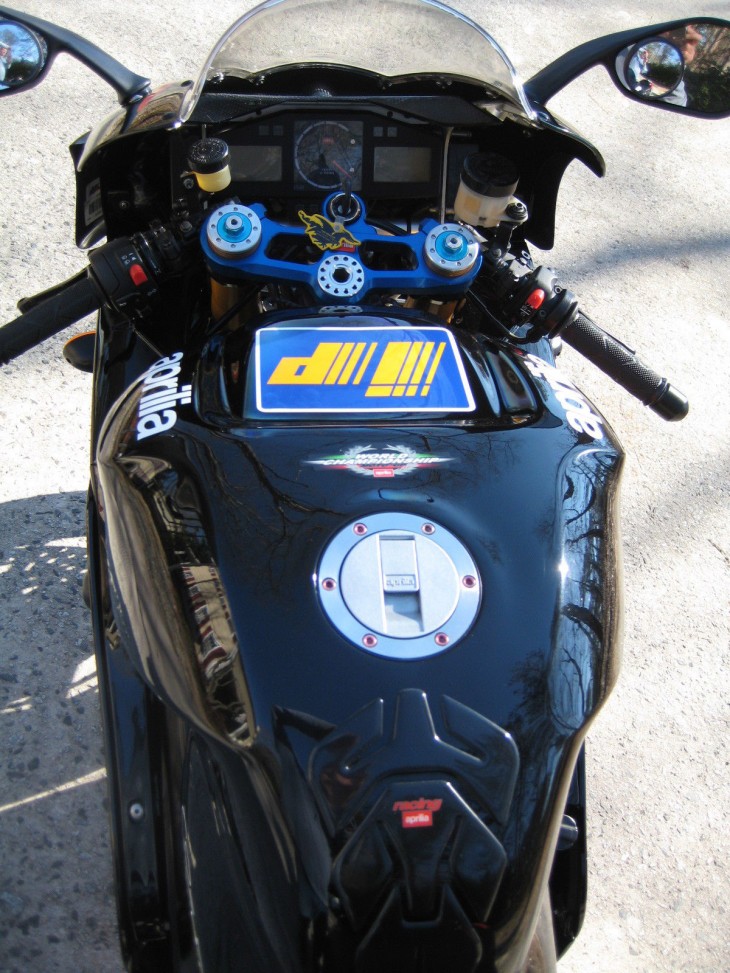 With just about 10,000 miles, this bike looks to be in fantastic shape.  From the eBay auction:
Selling this one of a kind Edwards edition with the original Aprilia race accessories carbon fiber air box.  This bike is strong running and tuned making 127 hp to the rear wheel. The motor is perfect, low miles, shifts and runs perfect, sound is amazing with this airbox.
All service has been done. The bike just had valves checked and the cams have degreed for max efficiency of torque and hp peak.  The forks have been recently serviced as well as the brakes. Tires are barely used Dunlop Sportmax GP-A's. The forks have the Ohlins SS valving kit installed and the bike is sprung for a 180 – 220 suited rider and have the original springs as well. 
Chain is a perfect Ek MVXZ 520 16/44 aluminum rear sprocket.  
Forward frame sliders are installed. 
 Billet shorty brake and clutch levers are installed.  Air box has always had a custom oiled foam intake filter installed. 
 Gabro custom chip installed. Full system Akrapovic exhaust as sold with Edwards Edition. 
The inside of the tank is seal with Casewell tank sealer to prevent ethanol damage.
The seat is custom formed I also will include a NEW front seat.

The bike has never been down starts right up cold every time and has no stumbles or hesitations. Bid with confidence on this rare one of kind Mille you can own AND ride!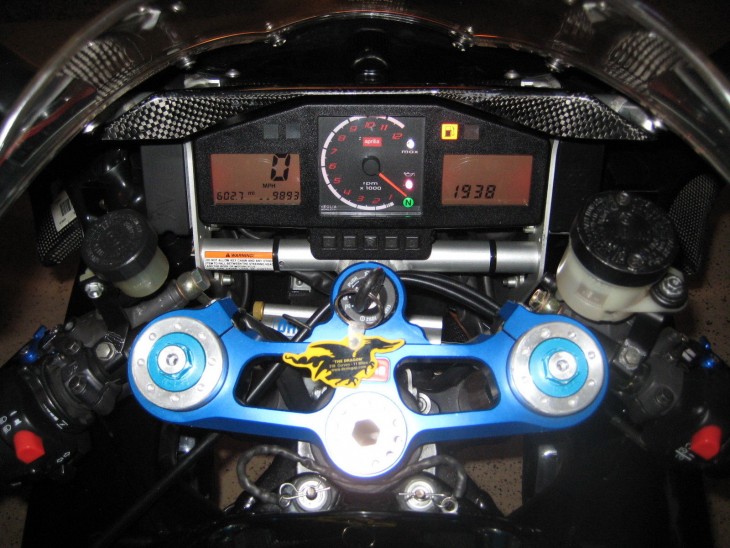 Not much time left on this auction, and the buy-it-now has an uncommon down-to-earth appearance.  Time to do some homework and maybe plan a trip to Georgia !
-donn