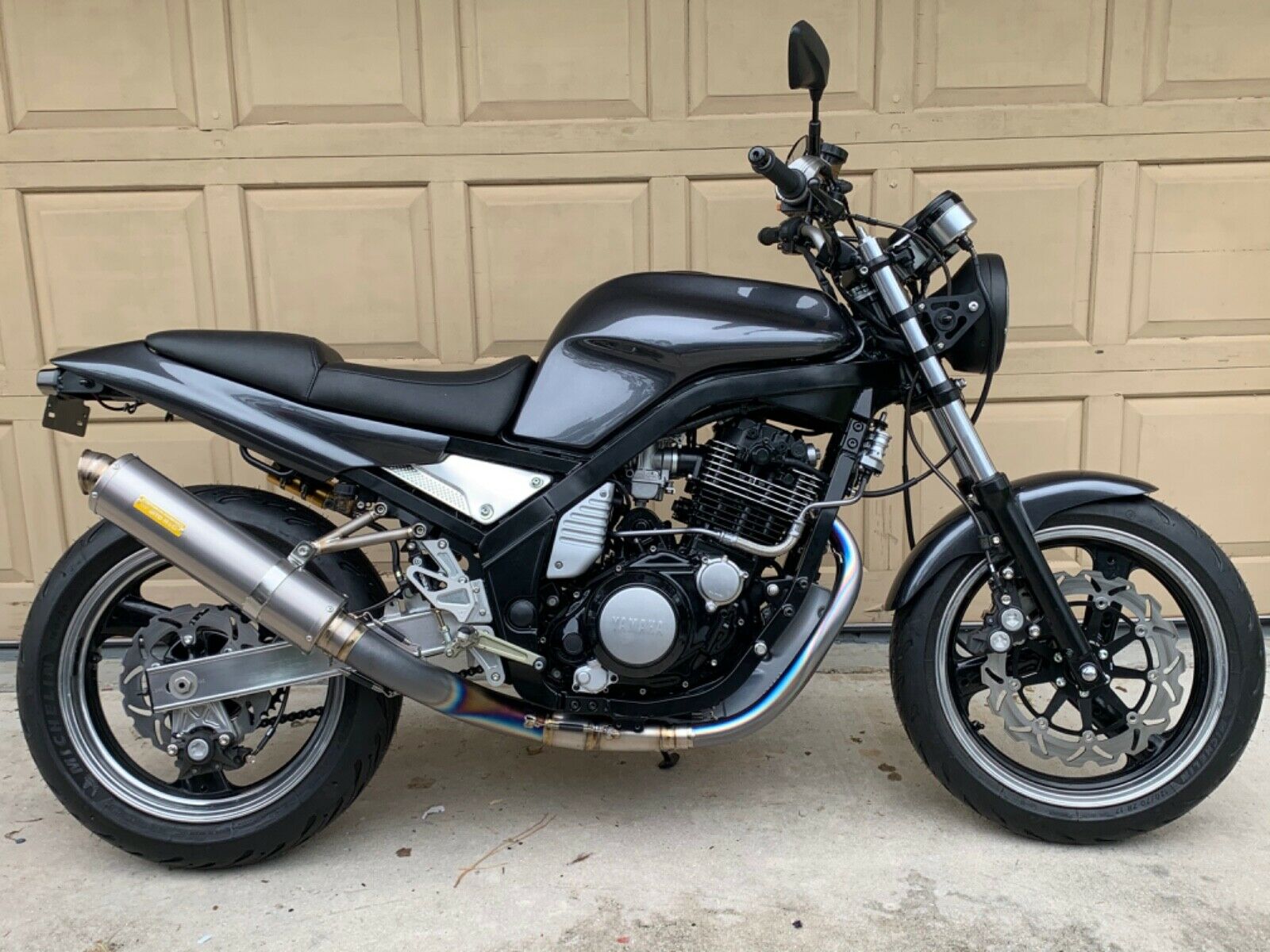 In 1993, an almost liter bike sized machine with a funny sized front tire was all the rave and blah, blah, blah #BeenThereDoneThat
While Baba was doing his thing, Yamaha was off to the side tinkering on their own niche machine- the SRX 400 Thumper!
I normally frown upon rare machines with a complete overhaul and modern updates, but I also realize I'm almost as old as dirt and my favorite 90's machines are starting to require some freshening up.
I'm not a fan of the muscle car term they use for such overhauls and I literally hate to say it, but in this case it fits . . . I can't even type it.
93 Yamaha SRX400
Beautiful Showroom condition
Fully restored sparing no expense
Complete Frame off restoration with all new components
New tires, wheel bearings, brakes with SS lines and upgraded calipers
Upgraded front forks with springs and emulators, Ohlins rear shock
Beautiful high end Titanium exhaust, Billet rearsets
Fresh paint, Led lighting, new Speedometer to match Tach
Motor runs great, fresh oil and new clutch pack
Whew! The seller didn't use the muscle car term, but they did mention a beautiful high end titanium exhaust! Let's have a look- shall we?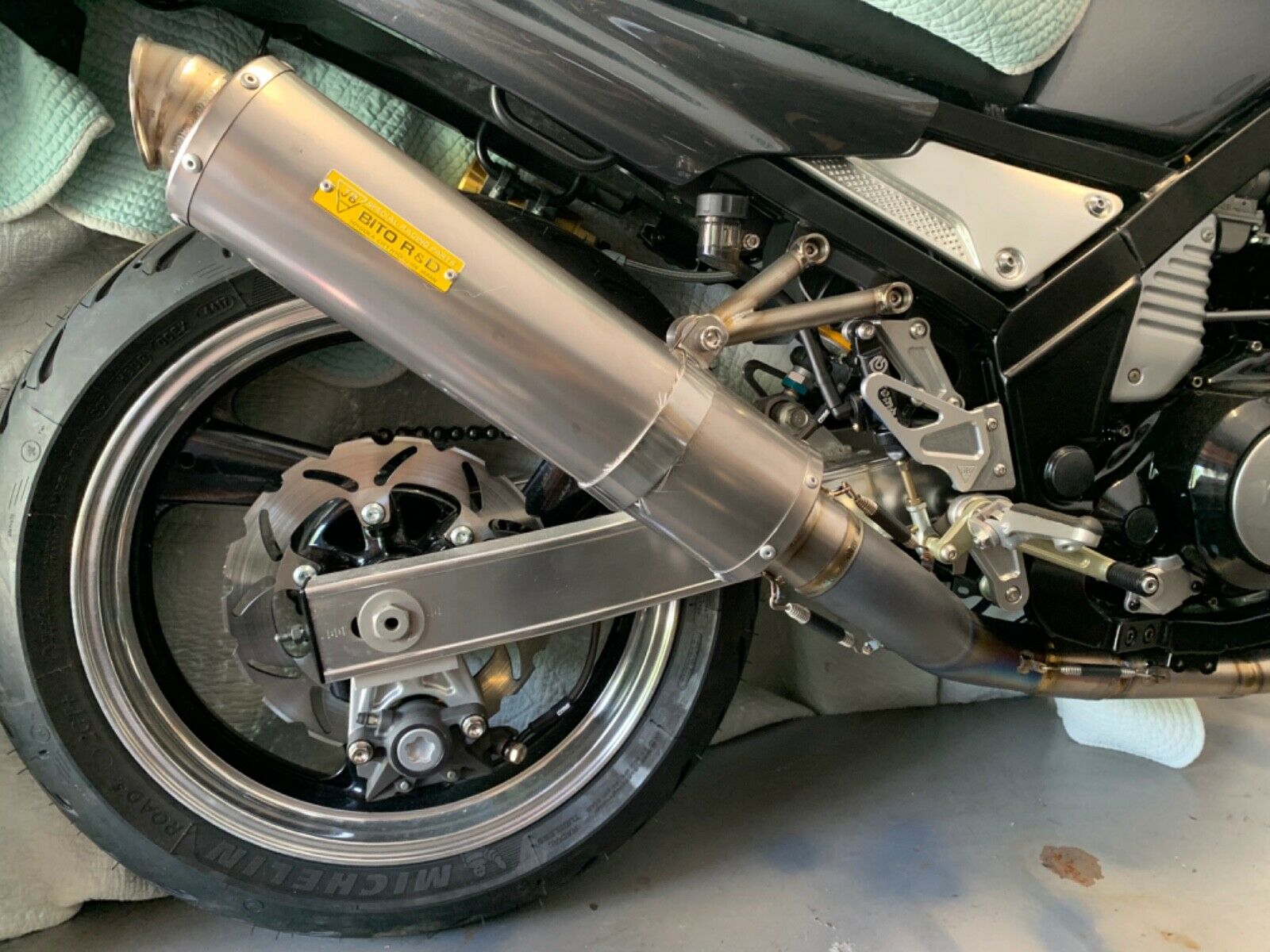 That my friends is a dime piece! Lets look at that again-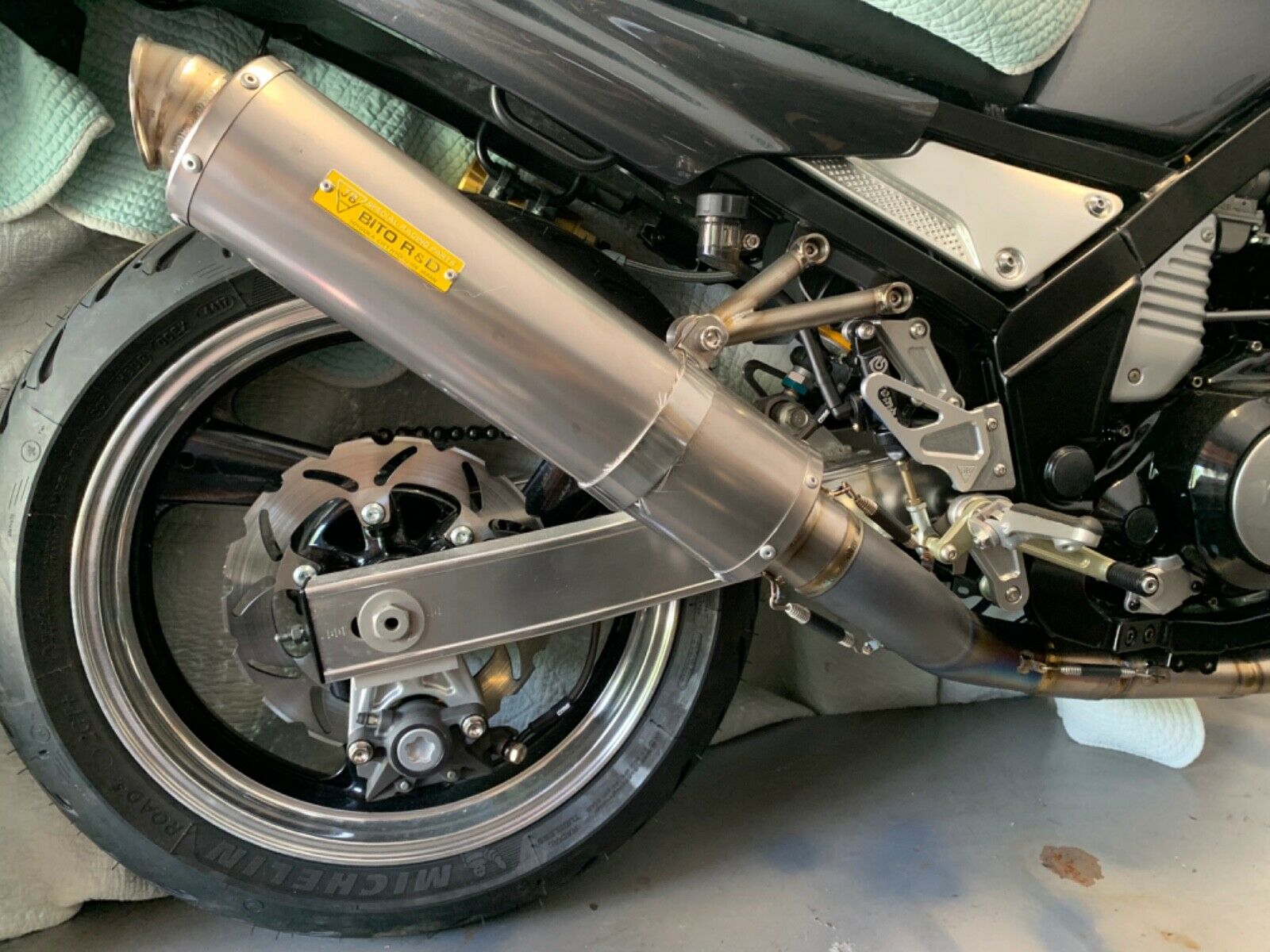 The SRX was already a welter weight at 374#'s and we all know the 5# stock exhaust is best used as a boat anchor. So that sweet ass Ti exhaust drops it down to 370'ish#'s and definitely adds a few ponies. Now, it's a given that SRX ponies are almost as hard to find as frogs hair, but rest assured, they are there. How many you ask? Let's be generous and call it 35'ish with the Ti exhaust and one cylinder.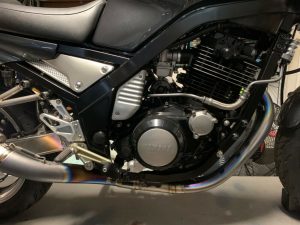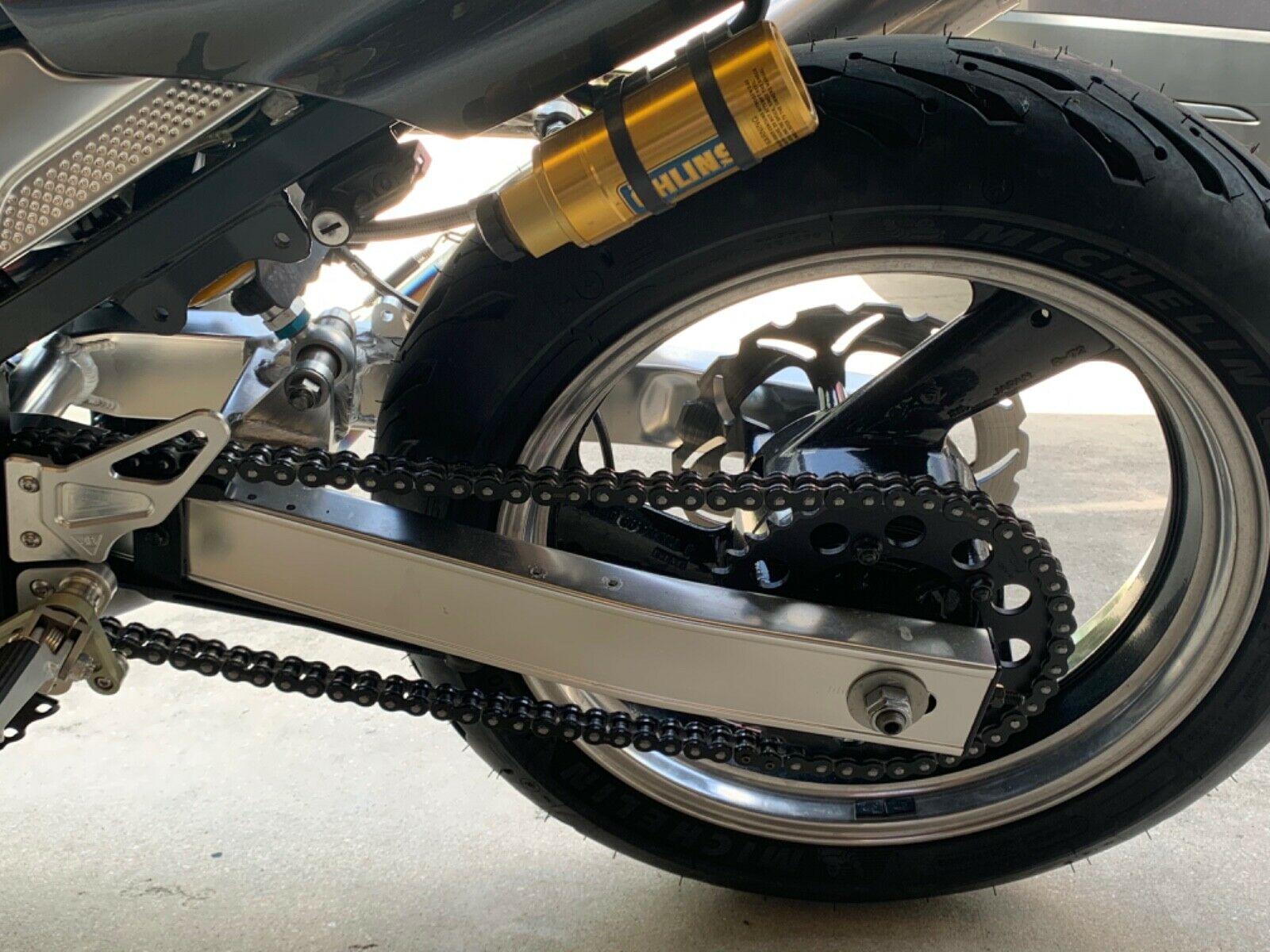 The Olhins is a nice touch and I'm sure the stock unit was worn out and FUBAR.
Do I have any company in liking this SRX? If so, you can check it out here!
Make: Yamaha
Model: SRX400
Location: Jupiter, Florida
Mileage: 8
Price: $5,000
Cheers!
Doug