Update 5.18.2020: This bike has SOLD! Congratulations to buyer and seller! -dc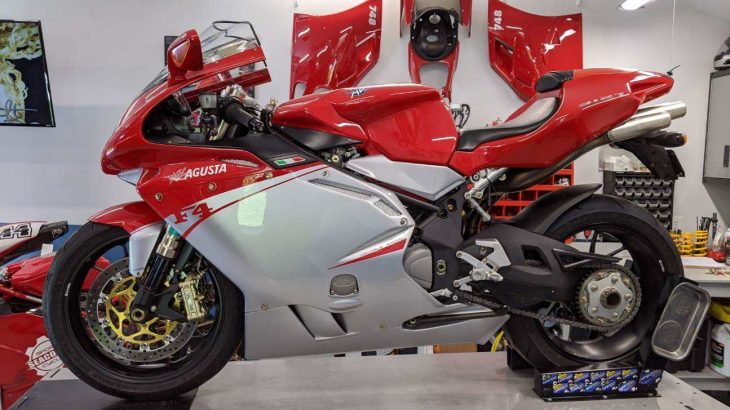 One could argue that naming a sportbike after its designed top speed is unfair. Kinda like naming a kid after Ayrton Senna or John Surtees. It's a nice honor, but it takes a special person to leave the shadow of a lofty name. In the case of the 2008 MV Agusta F4 312R, being named after its top speed was no issue. With 183 horsepower from a slightly revised version of the regular F4's radial-valve inline four, the bike had no problem outrunning its long shadow.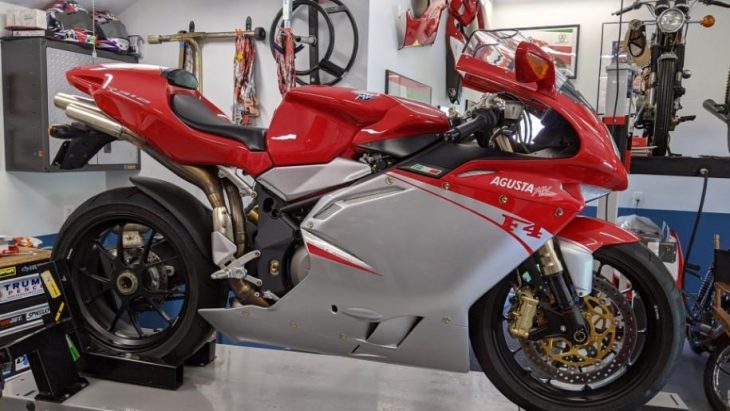 The 312R hit three years after the first-gen F4 1000s were introduced, wearing revised 50mm Marzocchi forks and a fully-adjustable Sachs rear shock. Brembo Monoblocs bring everything back into the stratosphere when the road curves or the rider's nerves give out.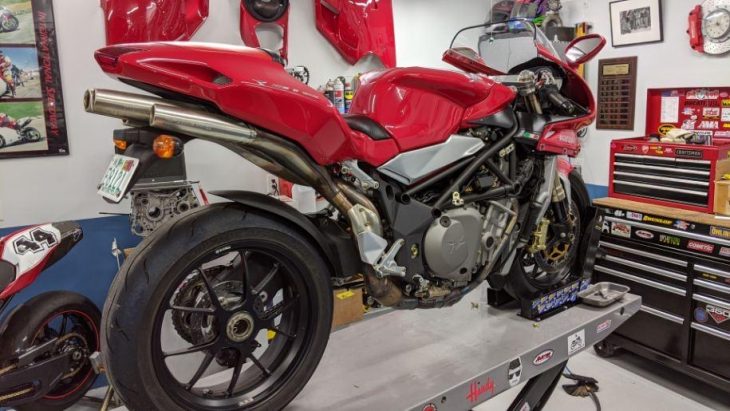 This 2008 MV Agusta F4 312R has been with our buddy Scott since new, and has covered just 2,200 miles in that time. Aside from a custom ECU tune to calm down the famously snatchy stock fueling, the bike is original down to the tires. It has had a recent oil pan gasket and a new battery, but those tires should probably be shelved if you're going to ride it.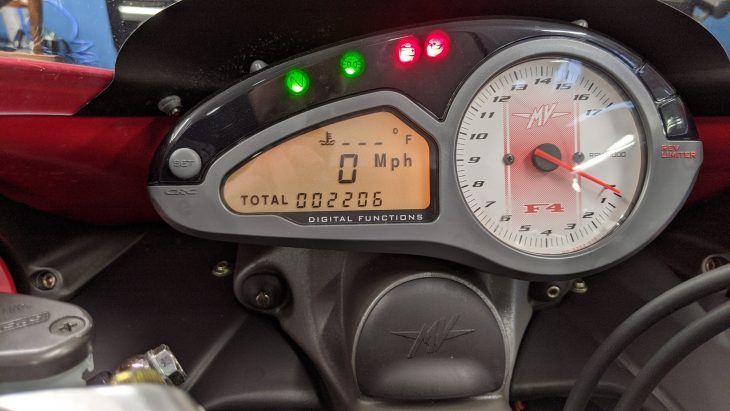 From the seller:
Over time I find my track time increasing so I'm continuing to thin my motorcycle herd due to a lack of street riding. You are looking at a mint 2008 MV Augusta F4 312R with 2200 miles on it. I bought it new, never been down or abused. I fell in love with the looks of it, the power and handling just added to it. The riding position is very similar to the Ducati 916 family. It just had the oil pan gasket replaced due to a slight leak along with the oil and the battery replaced. It's ready to ride however; I'd consider new tires given the set on it is original so getting up there in age. The bike is stock and shows like new. If you know this model it was the fastest thing out there at the time but its fueling was terrible. Read any F4 MV test back then and fueling was always a sore spot. The throttle was like an on-off switch which made the power band almost two-stroke like, a little unnerving with this much grunt. Not this bike, it was gone through by fuel injection guru Doug Laughlin who came out to work on a few MV's at Robb's Dyno is Massachusetts. Essentially what he did was to re-write the entire map code to smooth out the power band. Think of it as a performance ECU upgrade, the bike is so much more enjoyable to ride now. Still scary fast but only when you want it to be. I'm a collector who properly maintains and describes my motorcycles. I've sold a few bikes over the years, my feedback is I under promise and over deliver. The new owner of a Ducati 999 I just sold sent me an email telling me I misrepresented the bike, never a good start to an email. However, he said my description did not do the bike justice given once he saw it, he was very impressed. No trades or lowball offer please. Shipping is the buyer's responsibility however I'm happy to work with your shipper.

Price: $9,500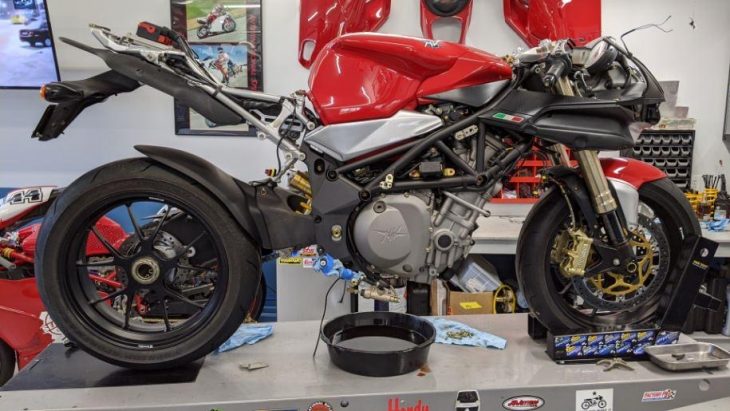 The first-generation MV Agusta F4s are gorgeous, iconic and scarce. To have the opportunity to get the even rarer F4 312R in beautiful condition and a well-documented issue sorted out is unreal. Scott is asking just $9,500 for this gem, which is bananas when you consider how little new motorcycle that figure will buy you. The days are getting longer, don't sleep on this chance.